History of Art
When you study the History of Art, you foster the open mind of a truly global citizen. You develop critical tools for negotiating differences and cross-cultural interactions. And at Wheaton, you learn these skills by doing. Curate and design your own on-campus exhibition. Explore first-hand hundreds of objects in our Permanent Collection. Roll up your sleeves with archival research into Wheaton's history. Read about even more great reasons to study History of Art with us.  Or follow us @wheaton_history_art.
For questions, please contact Chair, Ellen McBreen.
Major
Minor
Student Projects
Related Programs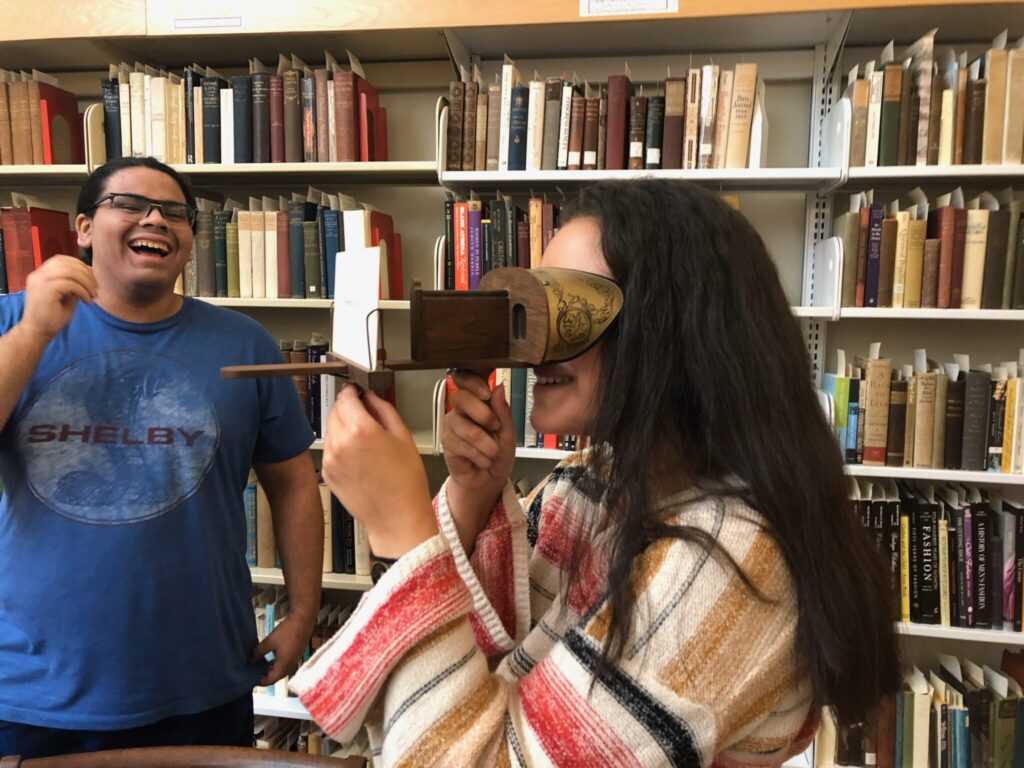 100% of History of Art majors from the past five years have found employment, attended graduate school or achieved a fellowship or service opportunity within six months of graduation *
Recent Graduates
Sample First Jobs
Assistant, Frisch Architects

Adult Programs Educator, Brooklyn Museum

Art Framer, Wall Street Gallery

Artist/Installation Assistant, Elizabeth Keithline

Community Arts Initiatives Liaison, Museum of Fine Arts
Sample Graduate Schools
Boston Architectural College

Merrimack College

Northwestern University

Sothebys Institute of Art

University of Warwick
*outcomes data is based on a knowledge rate of 78% for the classes of 2014-2018
WheaGo Global
The WheaGo Global First-Semester Study Abroad program kick-starts your college career in one of the world's great cities, immersed in an exciting cultural adventure and focused on your top academic interests.
First semester study in Paris, France
Put yourself in the center of the world's capital of art and fashion by spending your first semester of college at the Paris College of Art.