We wanted to share with you the news that President Dennis M. Hanno has informed the Board of Trustees that he will be leaving his position as president of Wheaton College late in the calendar year of 2021. Board of Trustees Chair Janet Lebovitz '72 and Dennis both wanted to express their thoughts jointly to the Wheaton community.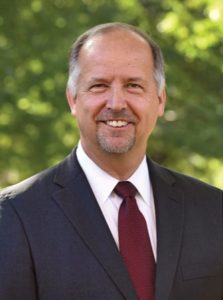 Welcome to Wheaton College. This is an exceptional liberal arts institution with a proud tradition of accomplishment and leadership.
At Wheaton, we focus all our energies on doing one thing incredibly well: creating opportunities for our students to learn, lead and achieve. Our distinctive liberal arts education combines rigorous academic study with real-world experience. Nearly every student (96 percent) will complete at least one internship or other experiential learning project before they graduate.
The college's strength begins with the faculty: renowned researchers, scholars and artists as well as dedicated teachers and mentors. Their commitment to teaching shows in the way professors work closely with students beyond the classroom, on projects that put theory into action.
The value of what we do is reflected in our well-earned reputation for student achievement. Since 2000, more than 220 Wheaton students have won prestigious international scholarships, such as the Rhodes, Marshall and Fulbright awards. For eight consecutive years, the college has ranked among the top 10 liberal arts colleges in the nation in preparing Fulbright Scholars.
Our residential campus buzzes with activity, too. We host visiting artists, musicians, writers, scholars and public intellectuals each semester, in addition to events featuring our students and faculty. In addition, we field 21 NCAA athletic teams, host more than 100 student-run clubs and offer a full intramural sports program.
In short, Wheaton is a very dynamic and friendly place. My door is always open to you. Please visit often!
Best,
Dennis Hanno
President
Wheaton College
Recent Blog Posts
With so much happening in the world and right here at Wheaton, I wanted to provide our community with some updates that I hope you…
Today's violent events in Washington, D.C. are deeply disturbing.
We write to share with you the news that President Dennis M. Hanno has informed the Board of Trustees that he will be leaving his…
As September draws to a close, I wanted to recap for you a bit of what has been happening at Wheaton and share some of…