Sign up for one of our Campus Tours and Info sessions and learn more about academics, student life and more. Select your preference on our calendar below.
Wheaton offers a wide range of opportunities for you to get to know us better. We're currently offering in-person campus tours, information sessions, Fall Open Houses and Preview Day programs. We also have virtual events where you can meet admission counselors and current students, get questions answered and hear more about our unique, living-learning community.
In-Person Events
On-campus Tours and Info Sessions
Our daily info sessions and campus tours offer you the chance to see and explore Wheaton while getting your questions answered by our knowledgeable student guides and admission staff. Learn about everything from the admission process and academics to financial aid and where to find the best spots to study or grab a late-night snack.
Choose a date on the calendar below to view available options and links to register.
Group and Counselor Visits
We offer schools and community-based organizations the opportunity to bring students to campus for a tour. Visit our Information for Counselors page for more information and to request a visit.
Signature Events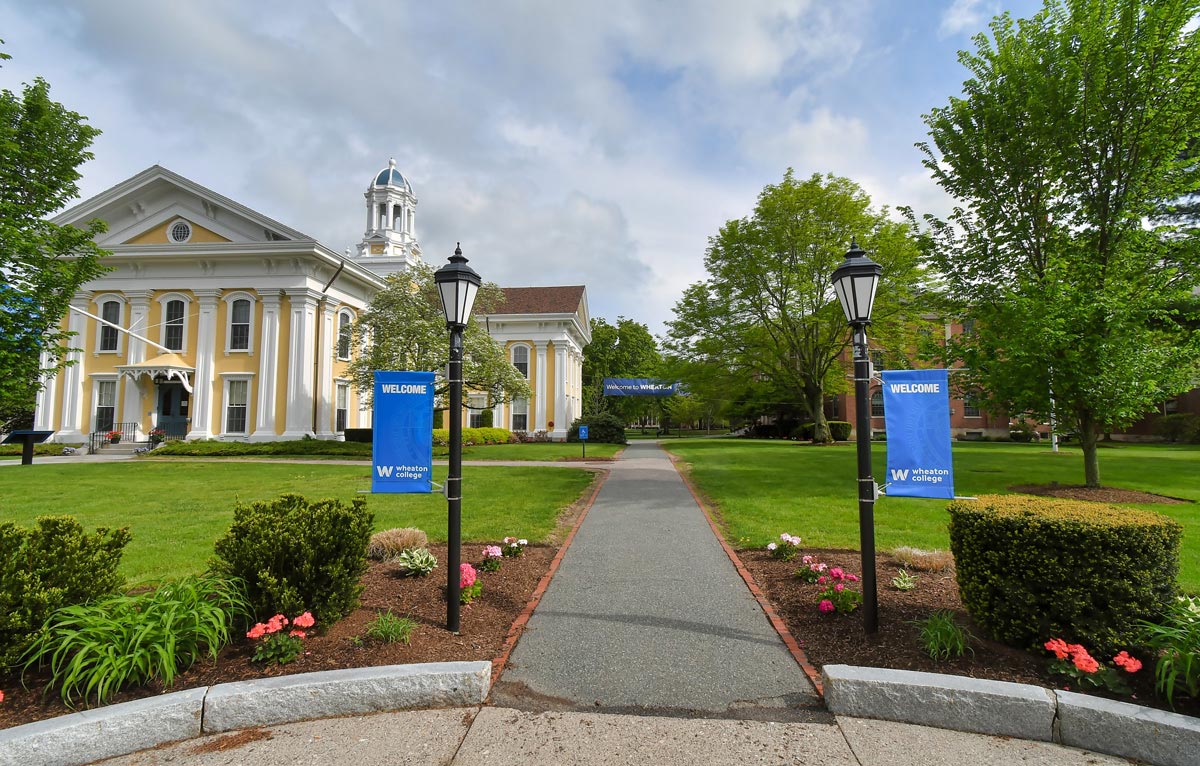 On-Campus Open Houses
Come see us at our upcoming, on-campus Open Houses and do a deep dive into all things Wheaton. Join us for faculty sessions where you'll learn about academics and our new Compass curriculum, and hear from current students about their experiences living and learning at Wheaton. Open Houses are offered in the fall and spring.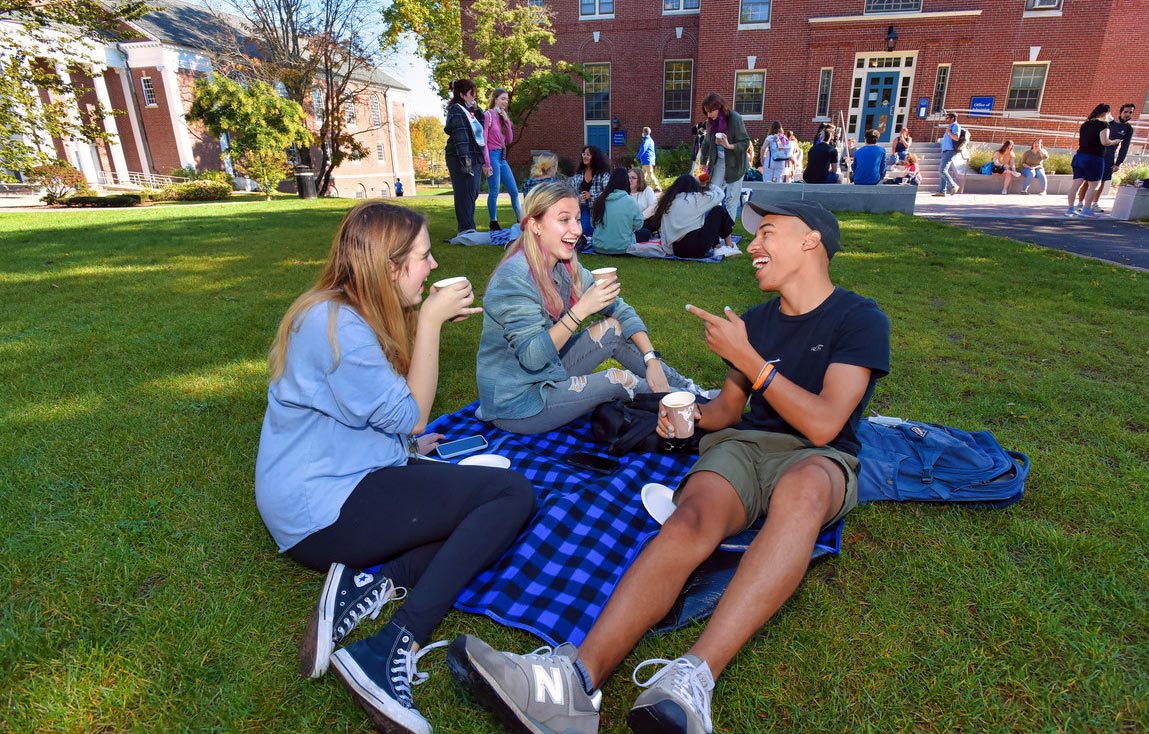 On-Campus Preview Days
Preview Days are designed to provide a general overview of the opportunities available at Wheaton College—from academics to life on campus. The program features an interactive student panel, admission and financial aid information, as well as a campus tour. Preview days are offered multiple times throughout the year.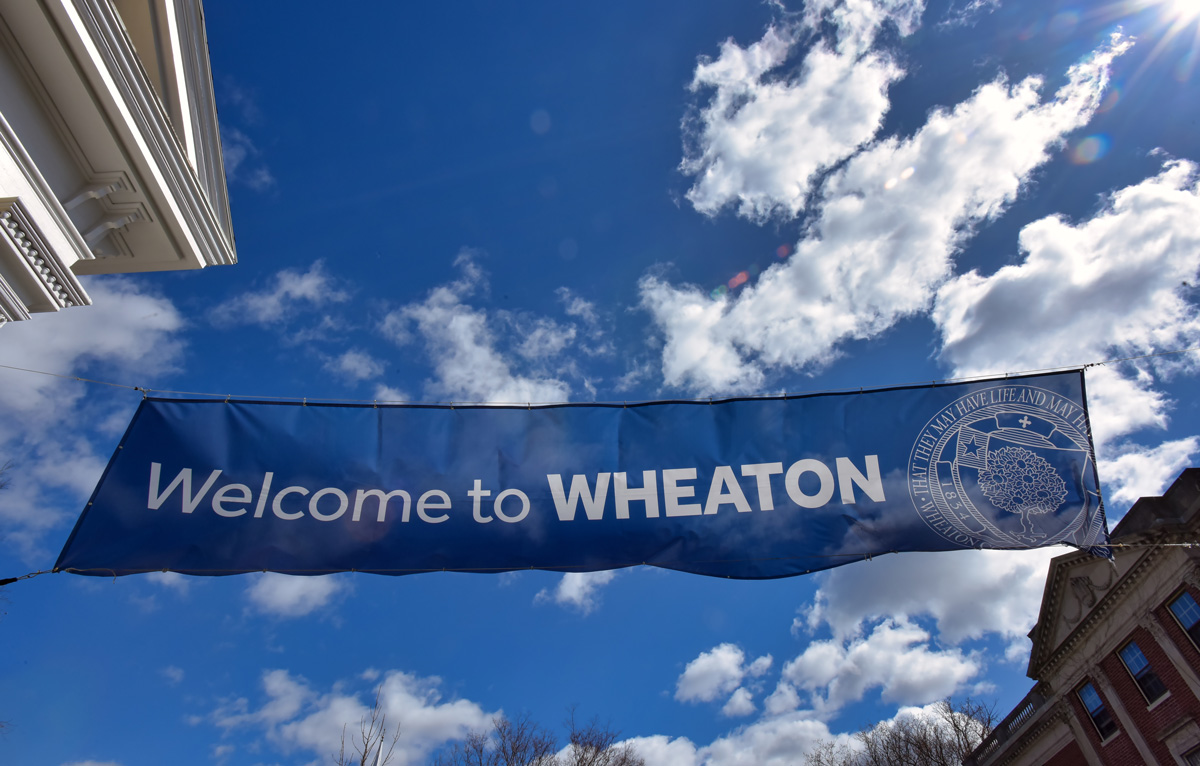 Admitted Students Day
Held in April, Welcome to Wheaton Day is a celebratory day where admitted students and their families hear from Wheaton's president and community members, attend faculty-led sessions on a topic of interest, preview the wealth of student clubs and extracurriculars, tour the beautiful campus and get to know potential future classmates. Join us on Friday, April 12, 2024.
Virtual Options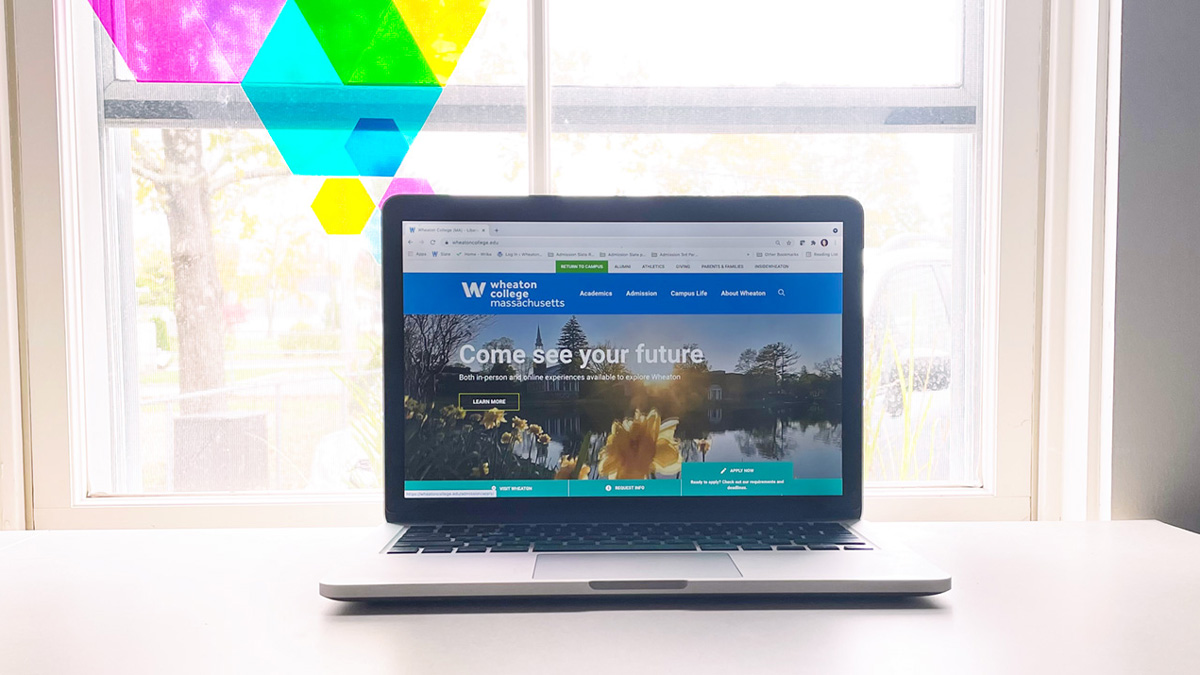 If you can't make it to Wheaton, we have you covered. We offer year-round opportunities to connect with our admission staff and students. We also offer select programs live and on-demand throughout the year tailored to support you during your search process.
Traveling to Wheaton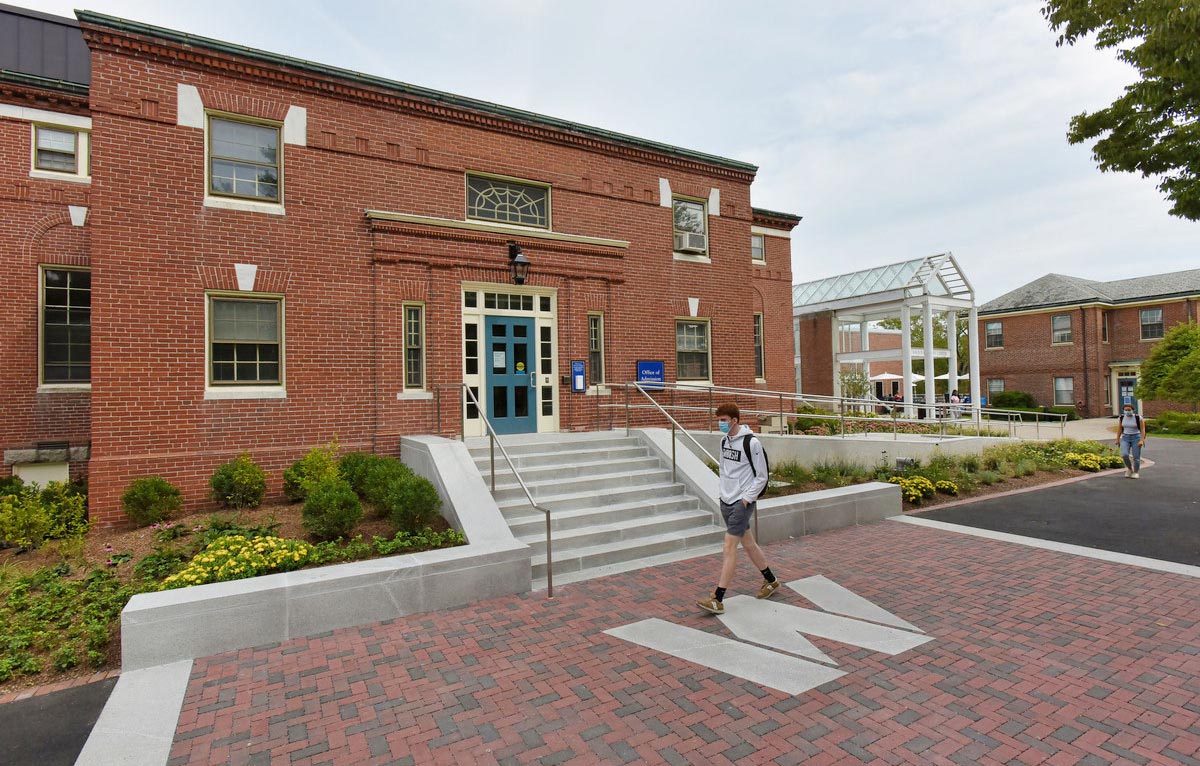 Getting here
Get tips on traveling to campus as well as on-campus dining ​​and local area dining options.
Campus map and parking info
Visitor parking is available in Parking Lot 2, located on Route 123. Follow the path around Mary Lyon Hall and onto our main quad, The Dimple. The Office of Admission is the third building on your left, just past the chapel.
Wheaton on the Road
If you can't make it to campus, the next best thing is Wheaton coming to you.
Wheaton admission representatives are often traveling throughout the year, visiting high schools and attending college fairs virtually and in person. Check out our schedule to see if we'll be in your area!