People often tell us that when it came to choosing Wheaton, it was love at first sight. It's easy to see why. Located in Norton, Massachusetts, just a short drive from Boston and Providence, the campus is immediately welcoming—a perfect combination of quaint New England charm and innovation. Photographers just can't help themselves.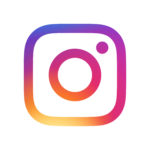 Follow us on Instagram @WheatonCollege
Special thanks to these members of the Wheaton community for sharing the images above: Ani Akopian '23, Kelsey Andrade, Anice Barbosa, Kevin Batson '19, Delaney Beaudoin '22, Jeff Dalrymple, Emily Edds '23, Sadie Haven '23, Keith Nordstrom,  Ryan Parker '01, Rishita Sadh '22 and Sophie Waters '23.