Wheaton may be the right place for you to continue your academic career as a transfer student. We are excited to learn more about your academic endeavors and experiences. The information below will guide you through the application process. We invite all applicants to connect with Kristen Cahalane-Petchar, Coordinator of Transfer Admission, should assistance be needed.
Transfer Application deadlines

| Application Plan | Deadline | Notification |
| --- | --- | --- |
| Transfer (fall entry) | May 1 | On rolling basis |
| Transfer (spring entry) | November 15 | On rolling basis |
Admission application and fee
In order to be considered for admission to Wheaton College, please submit the Common Application for Transfer Students. This application can be found on the Common Application Web site. There is an application fee of $60. If the fee is a burden that will prevent you from applying to Wheaton, please utilize Wheaton's fee waiver on Common App.
Required credentials
Academic transcripts (high school and college)
Please submit official high school and college transcripts (from every college/university attended). Please note: applicants from international colleges/universities may be required to have their credentials reviewed by a professional evaluation service. Please contact Kristen Cahalane-Petchar for more information.
The College Official's Report form found on the Common Application for Transfer Students must be submitted by an official at your current or most recent college or university.
Students currently enrolled in college courses must submit an up-to-date Mid-Term Report Form (part of the Common Application) detailing progress for each course.
Instructor evaluation
Please submit a recommendation from an instructor who has taught you within the last two years.
English proficiency (non-native English speakers only)
Non-U.S. citizens for whom English is not their first language must provide evidence of their fluency. Wheaton will accept TOEFL, IELTS or the Pearson Test of English Academic (PTEA). Students who have been studying entirely in English (without ESL support) throughout secondary school may be eligible for a waiver of the English proficiency requirement by contacting the Admission Office.
All applicants who are not citizens or permanent residents of the United States must submit a Certification of Finances form or a bank statement indicating resources available to support their educational expenses.
Optional credentials (test scores, writing sample, portfolio)
Standardized test scores (SAT, ACT)
The submission of standardized test results is optional for all candidates.
Optional portfolio
Students may wish to submit additional materials in support of their application to provide the admission committee with evidence of particular strengths, talents or interests. Students wishing to submit an optional portfolios may do so via SlideRoom when you use the Common Application.  To set up a SlideRoom account, clock on the SlideRoom link within the Common Application. You can also access SlideRoom through Wheaton College's SlideRoom page. Please note that these submissions are entirely optional and that not submitting one will not impact your application negatively.
Creative Arts Portfolio
For students wishing for Wheaton faculty to review work representing talent in the categories below should submit a creative arts portfolio.
Visual Arts
Dance
Music Performance (including voice)
Theater/Drama
Film and New Media
Creative Writing
Campus visits and personal interviews
We encourage you to visit Wheaton. Personal interviews are strongly recommended for all applicants. While you are on campus you also may participate in an information session and/or a tour. Tours and interviews are available by appointment weekdays (and select Saturdays) throughout most of the year.
Financial aid
Financial aid for admitted students is determined based on a combined assessment of financial eligibility and the overall academic strength of the candidate. U.S. citizens and permanent residents applying for financial assistance must complete both the CSS PROFILE and the Free Application for Federal Student Aid (FAFSA). The Wheaton CSS code number is 3963 and the Wheaton FAFSA code number is 002227. Non-U.S. citizens should submit the International Student Financial Aid Application (ISFAA). For more information, please contact the Office of Student Financial Services at 508-286-8232 or at sfs@wheatoncollege.edu.
Contact Us
Questions regarding these application materials or other aspects of the admission process may be directed to: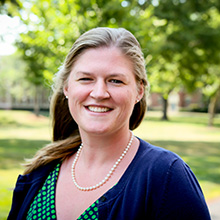 Kristen Cahalane-Petchar '05
Office of Admission
508-286-8251
Fax: 508-286-8271
cahalane_kristen@wheatoncollege.edu
Office of Student Financial Services
508-286-8232
Fax: 508-286-3787
sfs@wheatoncollege.edu

Transfer Student Success
According to student survey data from the past five years, transfer students attending Wheaton have found great success in developing skills and finding relevant outcomes after graduation.
93%
Critical Thinking
Transfer students saying their experience at Wheaton contributed to gains in thinking critically and analytically
92%
Opportunities
Transfer students finding employment, attending graduate school or achieving fellowship/service opportunities *
6.6
Faculty interaction
Transfer students from the past five years rated their quality of interactions with faculty a 6.6 out of 7, with 7 being excellent
*outcomes data is based on a knowledge rate of 71% for the classes of 2014-2018