Students looking for a college want to know that their education will lead to success, and Wheaton graduates are finding exactly that. Just six months after graduation, 97 percent of Wheaton alumni in the five most recent classes have secured full- or part-time employment, are pursuing graduate/professional degrees or are gaining career experience through internships, fellowships or service opportunities.
The value of a Wheaton education is undeniable. It is reflected in not only where our students end up, what they do and how much they make but also in how they are able to achieve those goals. Our students graduate with the field-specific skills and work experience they need to excel in their chosen professions as well as a broad knowledge base that enables them to communicate clearly, tackle complex problems and learn quickly on the job.
How do we define graduates' success?
Strong earning power immediately after Wheaton and beyond
Contributions that make the world a better place
Recognition in the form of national and international academic awards and honors
A lifetime of learning that includes graduate, doctoral and professional studies
Satisfaction with the value of their education
Advanced study
Our graduates earn admission to the nation's most prestigious graduate and professional schools, and their Wheaton education helps prepare them for the rigors of advanced study. More than 40 percent of our students enroll in graduate school within five years of leaving Wheaton. Sixteen percent of the members of the past three graduating classes are pursuing graduate or professional degrees.
Top 10 Graduate Programs
(Ranked by attendance since 2006)
Harvard University
Boston University
Northeastern University
Simmons College
Lesley University
New York University
Boston College
University of Massachusetts Boston
Tufts University
University of New England
What others say


Times Higher Education/Wall Street Journal
Ranked among the top 40 U.S. liberal arts colleges (39th) and 106th among all U.S. colleges and universities in the Times Higher Education/Wall Street Journal 2019 College Rankings
Princeton Review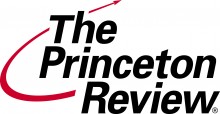 Included in the Best 384 Colleges: 2019 Edition, the 2019 Best Colleges in the Northeast, 2019 Best Colleges for Lots of Race/Class Interaction and the 2019 edition of The Best Value Colleges: 200 Schools with Exceptional ROI for Your Tuition Investment

U.S. News and World Report
Ranked #86 overall and #90 best value among all liberal arts colleges and #51 on the guidebook's list of institutions recommended by top high school college counselors as offering the best undergraduate education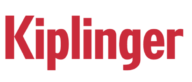 Kiplinger
Ranked #100 among the 282 institutions listed in Kiplinger's 2018 list of the nation's Best Value College and Universities.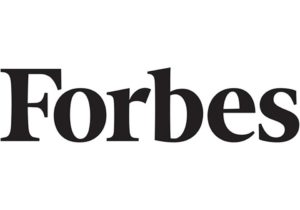 Forbes
Ranked in the Top 100 in Forbes' Grateful Graduates Index: Top 200 Best-Loved Colleges. This list analyzed a college's median private donations, gifts per student over 10 years, and alumni participation rate.
National recognition
Fulbright leader
Eleven consecutive years ranked among the nation's top 10 in preparing undergraduates to win U.S. Fulbright awards
Wheaton students have received more than 230 national academic awards from 2000 through the 2018 academic year, including:
3 Rhodes Scholarships
108 U.S. Fulbright Fellowships
19 Watson Fellowships
14 Gilman International Scholarships
17 Davis Projects for Peace Grants
8 Rotary International Scholarships
6 Truman Scholarship
4 Marshall Scholarships
5 Udall Scholarships
8 Beinecke Scholarships
2 James Madison Fellowships
22 French Government Teaching Assistantships
1 George Mitchell Scholarship
1 Humanity in Action Fellowship
1 OZY Genius Award