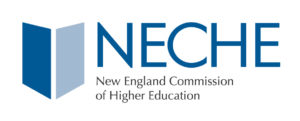 Wheaton College is accredited by the New England Commission of Higher Education (NECHE), which renewed the college's accreditation on July 1, 2010. (The commission's letter of accreditation is available for download as a pdf document.)
The college's accreditation follows a detailed review of the institution conducted by NECHE's visiting team, which conducted its examination in November 2009. The visiting team's final report (pdf) recommended reaccreditation.
Colleges earn accreditation through a detailed review of the institution, in accordance with the eleven NECHE accreditation standards set forth by NECHE's Commission on Institutions of Higher Education. The standards require a comprehensive examination that encompasses academic programs, the faculty, information technology, research, and Wheaton's planning and evaluation.
Comments
For more information on Wheaton's accreditation, or to comment upon the process, please address your email to
info@wheatoncollege.edu
.