What's for dinner (or lunch or breakfast) at Wheaton?
It depends on what you want. There's a lot to choose from here, with two main dining halls (traditional and grab-and-go) and two cafés offering a delicious variety available every day, ranging from healthy to decadent and everywhere in between—plus a ton of allergen-free options to meet your individual needs.
Wheaton Dining has been recognized for its quality and variety—we were recently listed among the the Top 20 Best College Dining Experiences by College Rank.
Dining locations
Wheaton offers four dining locations, in addition to the student-managed coffeehouse, the Lyons Den.
Chase Dining Hall
Our beautifully renovated Chase Dining Hall offers a series of cook-to-order favorites along with a salad and ice cream bar, a sandwich counter and delicious featured meals that change daily. Chase also has a dedicated, allergen-free station serving delicious dishes made without many of the most common food allergens: egg, milk, peanut, tree nuts, shellfish, soy and wheat.
Emerson Dining
Emerson Dining has a more à la carte feel, offering tossed-to-order salads, sandwiches, soups, desserts and other items, along with Starbucks coffee.
Diana Davis Spencer '60 Café
The Diana Davis Spencer '60 Café, conveniently located in the Mars Center for Science and Technology, serves Green Mountain Coffee, fresh, hot flatbreads and other items.
Hood Eco Café
Hood Eco Café, located in the Balfour-Hood Campus Center, offers custom sandwiches, grilled favorites, soup du jour and a salad bar, plus Equal Exchange coffee.
The Lyons Den
The Lyons Den is a student-run campus coffeehouse where students go to study, eat, drink and socialize. The Den hosts student events and meetings, open mic nights and live music performances and serves coffee, tea and espresso drinks, milkshakes, sandwiches and pastries.
Along with enjoying great flavor, you can feel good about what you eat at Wheaton because of our sustainability efforts, which include buying local produce, using fair trade coffee and sending leftover scraps to a local farm.
Learn more about dining at Wheaton on the Dining Services website
Meal Plans
Wheaton offers three meal plan options for students. First-year students are automatically enrolled in the Carte Blanche (all-you-care-to-eat) plan, which includes unlimited dining at Chase and select meals at Hood Café, plus a set of guest meals and Lyons Bucks that can be used throughout the semester to purchase items at other dining locations on campus.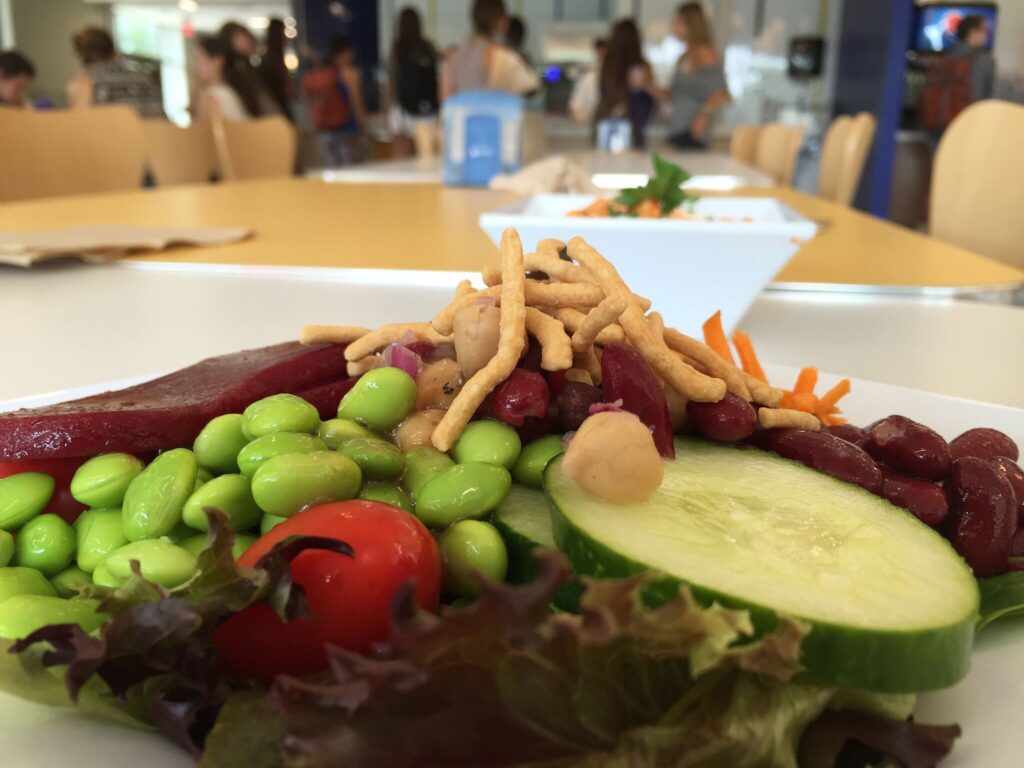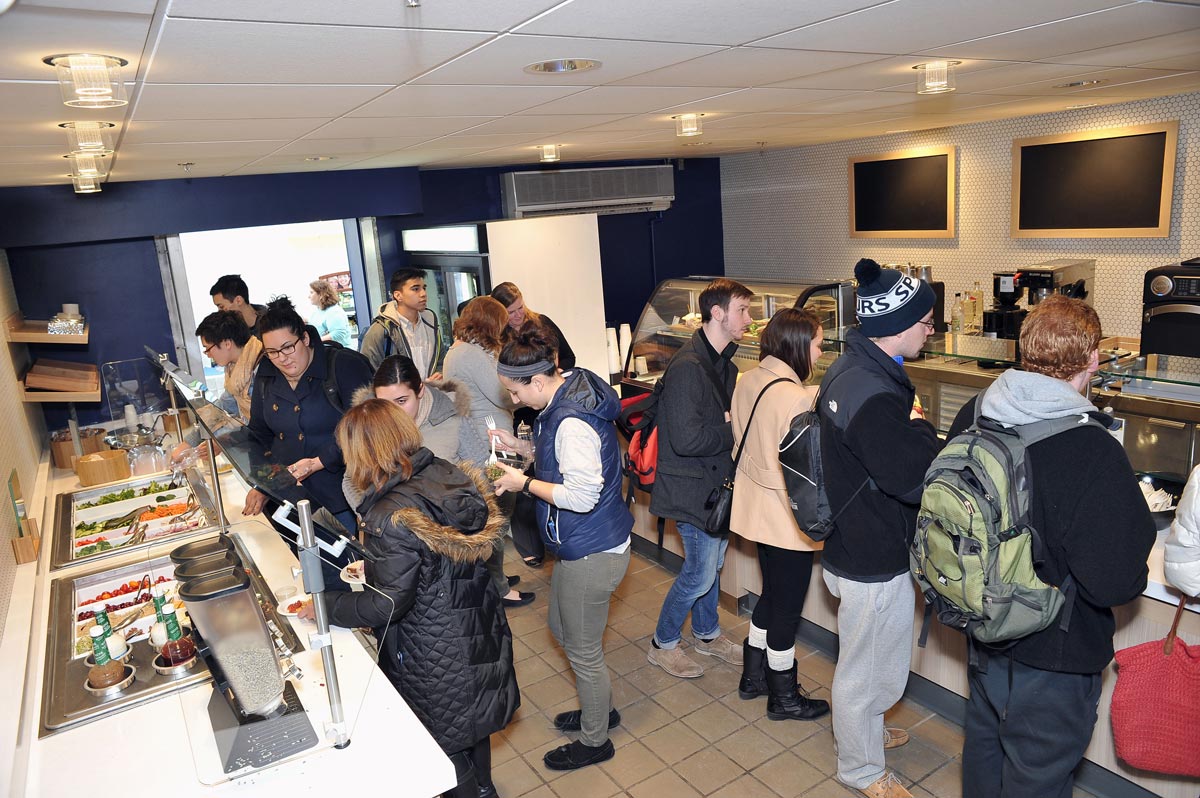 Swipe Out Hunger Program
The Swipe Out Hunger program is a meal share initiative designed to help Wheaton commuter students who have inconsistent access to food and balanced meals during the academic year. Guest meal swipes that are donated by the campus community are then allocated to commuter students who apply.
Contact sjci@wheatoncollege.edu for more information.
Looking to taste the local cuisine?
Visitors are always welcome to dine on campus, but there are many options in the local area to check out if you prefer!