Arts at Wheaton Event Masking Policy
Anyone attending an indoor event will be required to wear a mask regardless of vaccination status. 
Updates to Wheaton College's COVID-19 policies can be found here.
Arts at Wheaton supports the performing, visual and cultural arts at Wheaton. We present programming in conjunction with the departments of Music, Theatre & Dance and Visual Art & History of Art as well as the programs in Creative Writing and Film & New Media Studies. Through the Evelyn Danzig Haas '39 Visiting Artists Program, we also bring artists from a variety of disciplines to campus to perform, teach and offer workshops for students and the wider community.
Our events are open to the public and can be found on the college calendar.
The majority of our events are free, for those requiring tickets, online purchasing is available online through the Watson Box Office.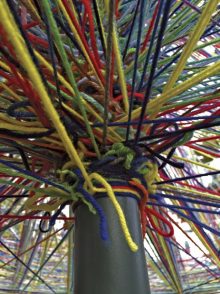 Jessica F. Kuszaj
Associate Director, Arts Events & Publicity
Associate Director, Visiting Artist Program and Arts in the City
508-286-3644
Kristi Mahoney
Assistant, Arts Events & Publicity
508-286-5412
Kristin Kalogeras
Technical Coordinator for the Arts
All events are free and open to the public unless otherwise noted.
To purchase tickets online go to the Watson Box Office. Questions? Contact the box office staff at 508-286-3575 or boxoffice@wheatoncollege.edu.
Call the Arts Information Line at 508-286-3300 for updates and cancellations.
Wheaton College
26 East Main Street
Norton, MA 02766-2322
508-286-3300
arts@wheatoncollege.edu