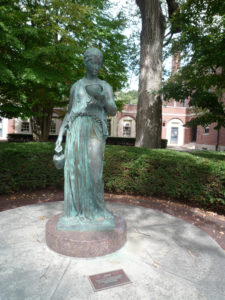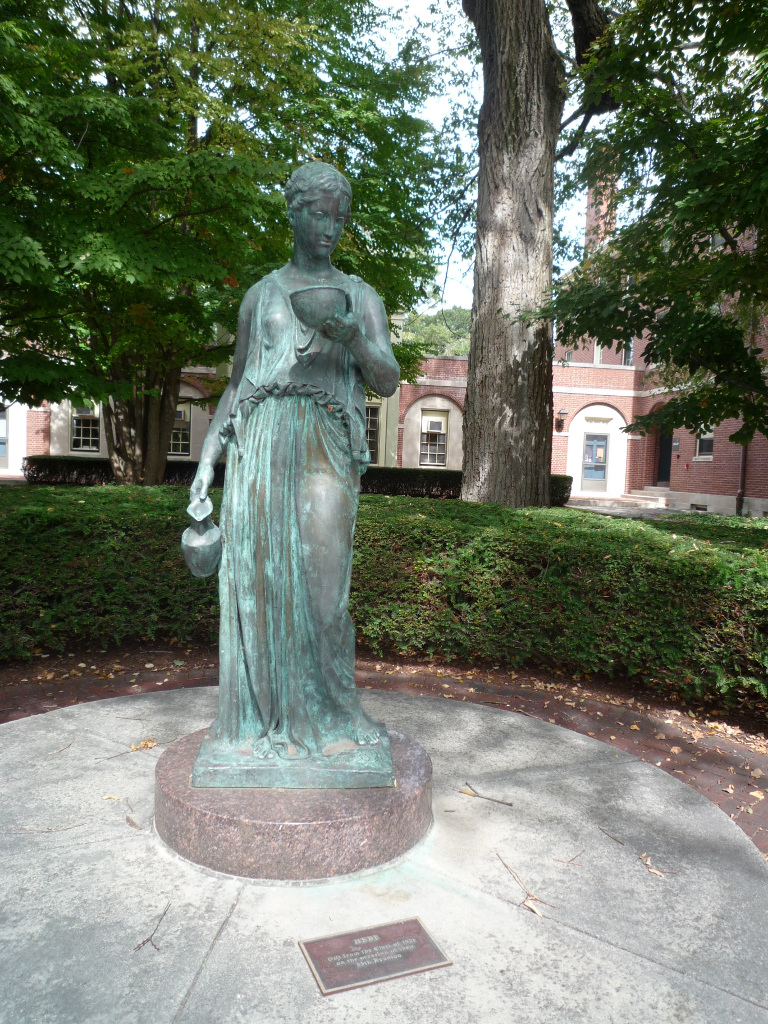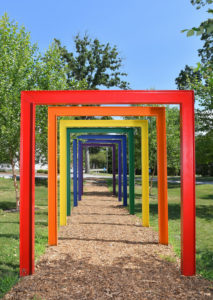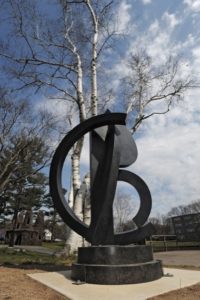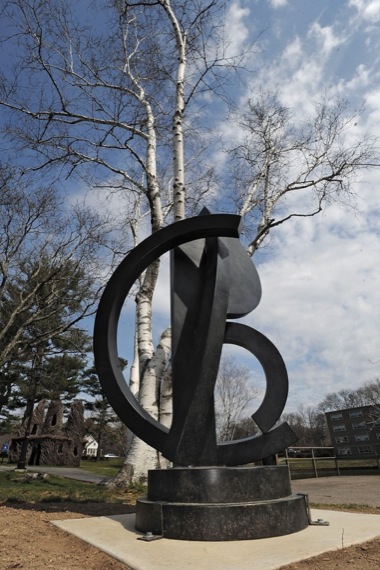 Mission Statement
The College seeks to enrich our indoor and outdoor public spaces through the exhibition of short term and long term installations. We believe in the power of public art to add aesthetic value, unite communities, and facilitate important conversations. This program is especially interested in supporting work that is designed with our campus in mind. Works may, for example, seek to engage with aspects of Wheaton identity through our history, architecture, landscaping, academics, athletics, etc.
Map of current and past art installations 
Questions may be directed to Kelly Goff at goff_kelly@wheatoncollege.edu.