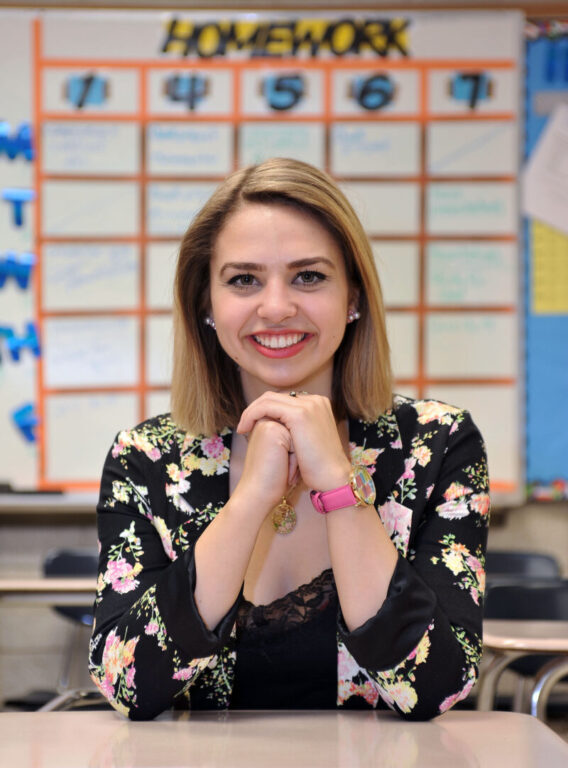 This fall, a few months after leaving Wheaton, Erika Prince '15 will take her first trip abroad—heading to Turkey to teach English on a Fulbright Teaching Assistantship.
"I've always been interested in traveling outside the country but up until now I haven't had the chance," said Prince, a double major in history and education. "The Fulbright offered me the perfect opportunity—it would help me in my career and give me the chance to really get the feel of another country."
Though this will be her first time overseas, the Plymouth, Mass. native is already familiar with teaching English as a second language. Last summer, she worked as an ESL teaching intern for the summer session at Northfield Mount Hermon School in Mount Hermon, Mass.
"Some of my students this summer were from Turkey, and the passion and pride with which they discussed their home was inspiring," she said. "I've always been told that Turkey is such a beautiful country with a rich culture, and I thought that applying for an English Teaching Assistantship to Turkey could give me the opportunity to explore all that for myself."
Growing up in Plymouth, Prince was immersed in American history, and she quickly realized she wanted to become a history teacher.
"Walks downtown past the Mayflower II and elementary school field trips to Plymouth Rock sparked a budding interest in the past," she wrote in her Fulbright essay. "Beyond the entertaining lessons and fun projects during the early part of my education, I realized there was something else that made me look forward to history classes. I was fascinated by other cultures, and the societies and people who made them up."
While at Wheaton, Prince worked for more than two years in the education department of Plimoth Plantation, a living history museum in her hometown. She has also been active in the Education Club, currently serving as president. And this year she joined the newly formed Supporting Wheaton's English Language Learners, a group that organizes activities and interactions to give non-native English speakers on campus the opportunity to practice their language skills.
"U.S. classrooms are seeing more and more English language learners walk through their doors, so any experience I have teaching English skills will better prepare me for the students I might one day have in my classroom," Prince said. "The more teaching experience someone has the better, and I think that working with university students in another country to help them improve their English will help me think more creatively about how to approach teaching high school history students in a U.S. classroom."
2015 Fulbright Recipients