Global pandemic inspires innovation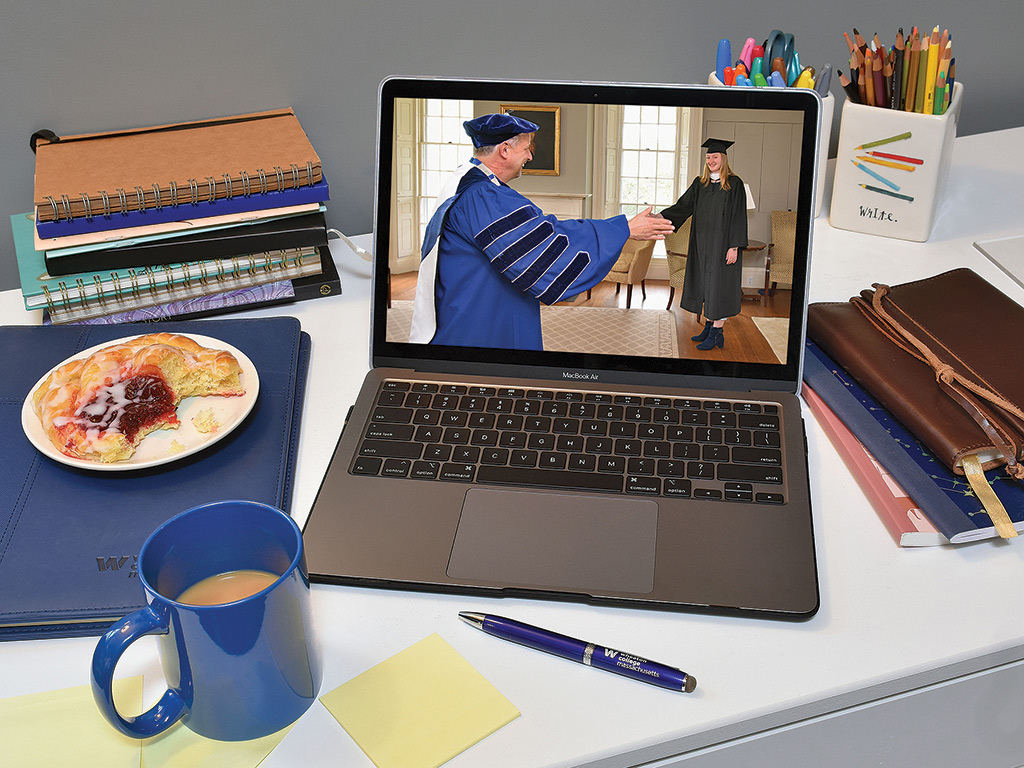 The coronavirus global pandemic has cost the lives of more than 800,000 loved ones worldwide, damaged economies, uprooted "normal" life and fueled a frantic search for a scientific weapon to fight an invisible enemy. However, it also has pushed everyone to rise to the challenge of engaging in innovative thinking to carry on even as the virus still rages.
For Wheaton College, which has built its foundation on community, connection and delivering a personal liberal arts education, the impact has required ongoing rethinking and the ability to be flexible and agile in responding to each new challenge. That has been happening since mid-March when the decision was made to shift college operations to virtual out of the need for safety.
Facing the daunting task of carrying on in the wake of the change, faculty, staff, administrators and student leaders quickly got creative. They worked together to find innovative ways to remotely teach classes, offer tutoring, give career advice, provide intramural games and other extracurricular activities.
They figured out how to continue time-honored traditions and celebrations in a digital environment, including the Honors Thesis Parade, Academic Festival, student awards ceremonies, and two of the biggest events, Commencement and Reunion. And President Dennis M. Hanno kept the community close through a new level of email engagement and blogging that included parents and alumni.
Here, we chronicle the variety of ways the community created possibility: