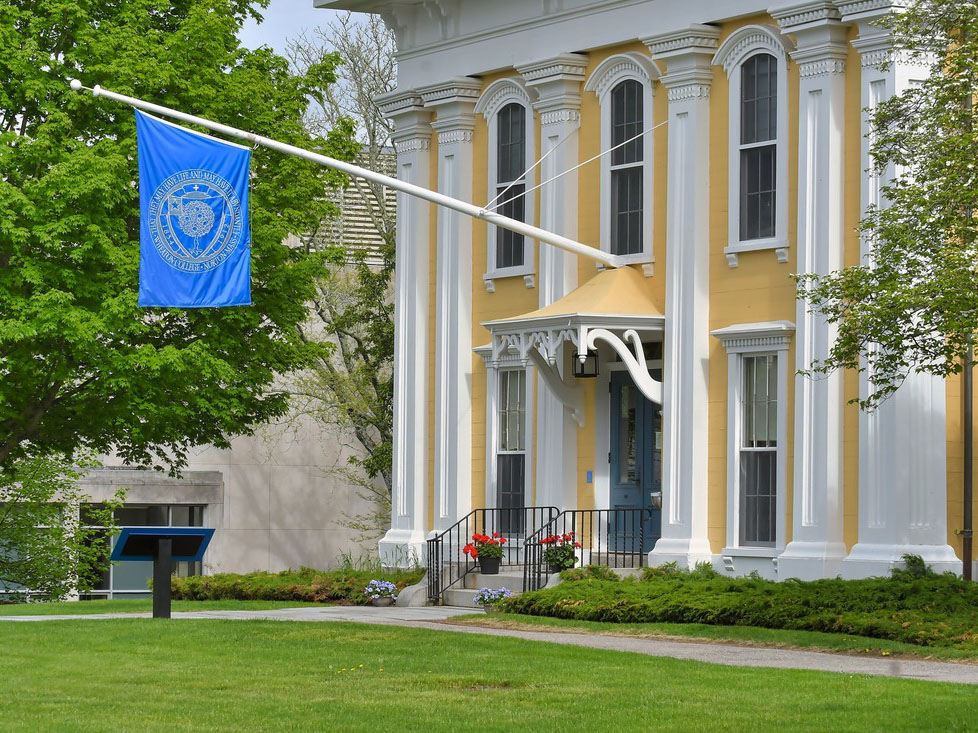 Alumni Association announces new initiatives
On May 16, at the closing of virtual Commencement ceremony for the Class of 2020, Alumni Association President Joshua Bauchner '95 unveiled a trifecta of initiatives aimed at enhancing and strengthening Wheaton's 19,000-member alumni network during these unprecedented times.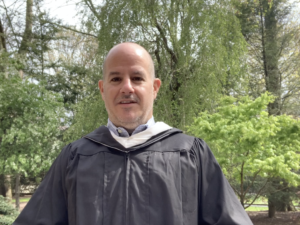 These plans are part of the larger, yearlong celebration of the Alumni Association's 150th anniversary. They include: redoubling efforts to assist students impacted financially by the coronavirus pandemic; providing career networking opportunities for graduates; and increasing participation in the process of nominating new board members.
Bauchner first shared with graduating students the Alumni Association's intention to throw its full weight behind supporting the Student Relief Fund, which was established to support students affected by the COVID-19 outbreak.
"As you know, the impact of the coronavirus pandemic has placed significant financial hardship, including unexpected expenses and lost income from employment, on many Wheaton College students. The Board of Directors is committed to raising sufficient funds to combat this hardship in coordination with the College's Office of Advancement," he said.
The aim is to do that through a $500,000 Trustee Challenge that will match all Wheaton Fund gifts from now through June 30.
In coordination with the Filene Center for Academic Advising and Career Services, the association plans to host virtual networking groups targeting specific fields and interests, Bauchner also announced. "We are launching this initiative to help all members of the association, with a particular focus on you, our recent graduates, secure gainful employment in a rather trying jobs environment."
The association also actively is seeking to increase the number of nominations to the alumni board.
"While a more internal process, we are very much aware that the composition of the board must reflect the composition of the greater Wheaton community to most effectively represent all interests, including yours," he said.
Bauchner announced these plans while formally welcoming the Class of 2020 graduates into the Alumni Association, which he described as a continuation of the Wheaton experience that extends beyond graduation.
"Your Wheaton experience did not end the day you had to leave campus, and it does not end today with your Commencement. As you stay connected with classmates and friends, the Alumni Association is a resource to introduce you to other alumni in new cities and to maintain your connection with your alma mater," he said.
Meanwhile, the college's virtual Reunion took place on Friday, May 15, and Saturday, May 16. A total of 375 alumni participated in several online events designed to foster connections among alumni while keeping them abreast of Wheaton's latest developments.
These included the Holcombe M. Austin Memorial Tree Walk hosted by Professor Scott Shumway; a discussion on the First-Year Seminar and the Compass Curriculum by professors Lindsay Flynn and Karen McCormack, and Provost Renée White; and the Wheaton Town Hall and Annual Meeting of the Alumni. At the Town Hall, President Dennis M. Hanno gave his annual "State of the College" presentation.