Addressing social issues creatively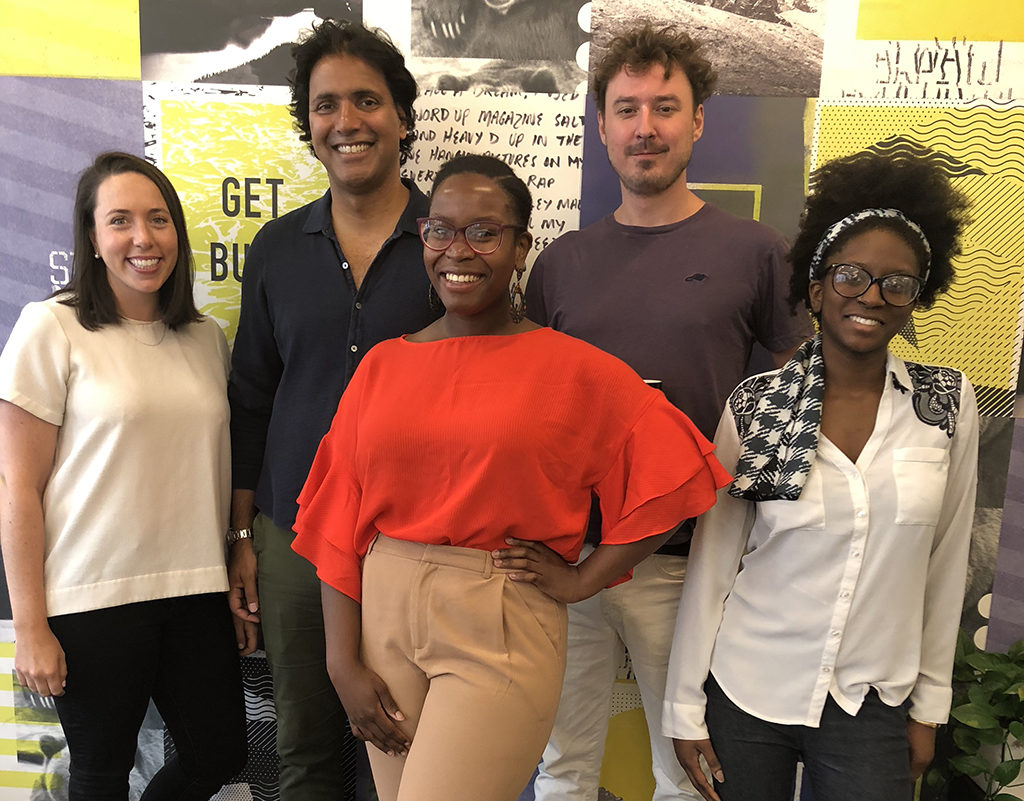 Nancy D'Haiti '19 interns with global agency making a positive impact
Internship: Emergence Creative in New York, N.Y.
Majors: Business and management, Italian studies
Hometown: Leogane, Haiti, and New York, N.Y.
Wheaton connections. "I first learned about the internship opportunity through Barbara Carnevale from Career Services. I had previously contacted her about internships in New York City for the summer, so when this opportunity came in, she connected me to Emergence Creative's Director of Accounts and Operations Abby Conger (daughter of Wheaton Trustee Emerita Nancy Pearlstine Conger '67). I was really excited about the possibility of interning with Emergence. As a business major with a concentration on society and the environment, and an appreciation for businesses whose main goals are to create social good, I found the work that Emergence was doing both exciting and inspiring.
Shared values. "The work Emergence did in 2017 for ACLU is one of my favorite projects that they have been a part of and one among many reasons why I am proud to have been part of their team this summer. The ACLU campaign was a response to Donald Trump's election and his proposed Muslim ban, as well as the corresponding wave of anti-immigrant sentiment that followed the election. They created an ad campaign to educate the public that the protections afforded by the First Amendment apply to everyone, regardless of citizenship or immigration status."
Health focus. "I worked extensively on the University of Calgary's wellness platform known as Moxie. Moxie is an innovative, multi-channel engagement platform for hospital systems and physician networks that provides behavior change messaging, gamification and branded content to patients at risk of heart attack or stroke. The platform entertains, engages, educates, and ultimately improves the long-term health of patients. I was in charge of posting content into the Moxie system, creating educational quizzes that went along with each email and scheduling messages for the next four months."
Valuable feedback (and filing). "My feedback was often requested for ongoing creative projects, most notably the creation of a television spot on behalf of the Alliance for Safety and Justice, which was created to highlight the many barriers and restrictions that people with felony convictions face upon release from prison. In addition to participating on specific client projects, I worked throughout the summer to organize the Emergence team and make their folders and files properly named and easily found."
Nancy D'Haiti '19 studied abroad last spring in Florence, Italy. Before that, she worked as a resident advisor and was a member of the Wheaton College Social Entrepreneurship Club. She has also participated in President Hanno's course on innovation and social entrepreneurship in Ghana, helping to teach local secondary school students. Last summer, she interned with NYC real estate firm Eisenberg Exclusives through a Wheaton Fellowship.