On this page
---
Testing and Other Requirements
What are the English proficiency requirements?
Non-native English speakers must provide evidence of their English proficiency in order to be considered for admission. IELTS and TOEFL are the preferred tests, though the Pearson Test of English Academic (PTEA) is also acceptable.
Non-native English speakers whose high school curriculum is taught entirely in English may qualify for an English proficiency waiver. Candidates may contact the Admission Office after submitting an application for consideration.
The ETS code for sending your TOEFL scores to Wheaton is 3963 and the IELTS code is 5109.
TOEFL Study Guide http://www.discoverbusiness.us/education/online-mba/resources/toefl/
TOEFL Study Guide http://www.gograd.org/toefl-guidebook/
Which standardized tests are required for admission?
At Wheaton, the submission of all standardized testing (with the exception of English proficiency) is optional. If you would like to submit the results of SAT Subject Tests, SAT Reasoning Tests and/or the ACT, the admission committee is happy to consider these scores, but your secondary school grades will be emphasized more heavily. Read our Required Credentials page for international students.
I cannot take one or more standardized tests until after the application deadline. Is this too late?
The admission staff begins reading applications in November, so it is likely that an initial review of your application will take place before your scores arrive. All scores must be received by the following dates:
Early Decision and Midyear entry: December 1
Early Action: January 1
Regular Decision: February 15
Transfers, Fall entry: April 1
Is the Midyear Report form required?
If you have already submitted the Secondary School Report Form, including grades from the current academic year, it is not necessary to submit the Midyear Report form. If you have not submitted the Secondary School Report form, you must submit the Midyear Report form with your midyear grades. Please be aware that an application will be considered incomplete if we do not receive a transcript containing in-progress or final grades from your last year of secondary school.
My school only awards grades at the end of the academic year. How can I meet Wheaton's Midyear Report requirement?
Unless you have already graduated from high school and can submit a final high school transcript, you will need to obtain a record of your current year performance to date. If you have a school counselor, please ask that person to obtain information about your current performance from each of your teachers and submit the approximate grades you are earning on the Midyear Report form. If you do not have a counselor, please bring the Midyear Report form to each of your teachers and ask them to indicate your approximate grade in each class.
Is the Final Report required?
The Final Report is required of the following students:
Accepted students who choose to enroll at Wheaton (to be submitted before you begin attending classes at Wheaton)
Applicants who have already graduated from high school (to be submitted with your application). Such students should submit the final report along with their final secondary school transcript and certification of graduation.
Is the International Student Supplement form required?
No.
Interviews
What is the purpose of an admission interview?
The purpose of the interview is for an admission staff member to learn about your academic and extracurricular interests. We are also interested in learning about why you want to study in the United States. You will have an opportunity to ask questions about Wheaton. The Admission Committee will see your resume, secondary school records and scores when you apply, so it is not necessary to bring an academic transcript or any other items with you to the interview. Please feel free to dress casually.
I cannot visit Wheaton, but would like to have an interview via Skype or near my home. Is this possible?
A limited number of interviews via Skype are available in December and January. In addition, members of the admission staff travel each fall to many countries around the world. Please contact the Admission Office to inquire about a personal interview in your country or to arrange an interview via Skype.
Rest assured that the Wheaton Admission Staff understands that many international students are unable to travel to the United States for college visits. While we hope that those who come to the Boston/Providence area will include a visit to Wheaton, those who are unable to visit will not be at a disadvantage in the admission process.
Application Options
As an international student, may I apply for Early Decision admission?
Wheaton awards most of its need-based financial aid during the Regular Decision process. As a result, non-U.S. citizens who are seeking substantial need-based financial aid are discouraged from applying Early Decision. Exception: students who attend one of the United World Colleges will be considered for full financial aid as an ED candidate.
I have completed some university level coursework, but I want to apply as a freshman/first-year student. Is this possible?
All students who have completed more than one semester of university level study are transfer students and should complete the application process as a transfer student and submit academic transcripts of their university level work.
Financial Aid and Scholarships
Do you offer financial aid for international students?
Yes! Please visit Student Financial Services to find out more about financial aid for international students.
United World College students: Financial Aid and Scholarships Each admitted, financially-eligible, UWC applicant is awarded a scholarship of up to U.S. $10,000 annually toward the cost of attendance through the Davis UWC Scholars Program, of which Wheaton is a member. Each year the college supplements between five and ten of the $10,000 Davis Scholarships with financial aid based upon candidates' financial need, IB performance, letters of recommendation, writing skills, and extracurricular involvement. Non-U.S. citizen UWC candidates may apply for Early Decision admission and financial aid. Wheaton attempts to enroll students from as many UWC campuses and as many different countries as possible.
Do you offer academic scholarships to international students?
Yes! Please visit Student Financial Services for more information.
Do you offer athletic scholarships?
Wheaton's athletics teams compete in the NCAA (National Collegiate Athletic Association) Division III which prohibits the awarding of scholarships based on athletic ability to students. Talented athletes may qualify for need-based financial aid and/or academic merit scholarships.
What are my chances of being admitted to Wheaton and receiving financial aid?
Unfortunately, there is no simple answer to this question. There are many factors that are considered in each admission and financial aid decision, such as strength of curriculum, grades, intellectual curiosity, trend in performance during secondary school, English skills, writing skills, letters of recommendation, extracurricular activities and personal talents, strength of the applicant pool. As a result, it is not possible to predict an international student's chance of admission and need-based aid based on grades and test scores; we must see the entire application.
Can you tell me how many students from my country applied, were accepted and received financial aid last year?
The number of students who apply from each country varies from year to year. Similarly, admission decisions made in last year's applicant pool may be very different from those we make this year. For this reason, we do not supply specific information about number of applications, average GPA, test scores, etc. on a country-by-country basis.
What is the International Student Certification of Finances form and why is it required?
The Certification of Finances form (pdf) is required as part of the F-1 visa issuance process for accepted students. All non-U.S. citizens must supply the Certification of Finances form. The information supplied will be used in conjunction with financial aid and/or scholarship awards as evidence of a combination of funding that will meet the total cost of attending Wheaton when accepted students apply for their F-1 visa.
My family has no money to contribute towards my education. Do I still need to complete the Certification of Finances form?
Yes. Even if you and your parents are unable to contribute to the cost of your education, you must submit the Certification of Finances form (pdf) and indicate "zero" dollars available.
My family is able to contribute to my education, but I will need some financial aid and/or scholarship assistance. Will my chance of admission be increased if I do not apply for financial aid at the time that I apply for admission?
If you will require financial aid and/or scholarship assistance in order to attend Wheaton, it is always better to acknowledge this need by applying for financial aid at the time that you apply for admission. Your chance of receiving the funding that you need is better when you supply complete and accurate information about your family's financial situation by the deadline. Wheaton has a limited amount of financial aid available and does not fund accepted students who did not apply for financial aid.
Are financial aid and scholarships available to transfer students?
Transfer applicants are eligible for financial aid and academic scholarships.
Wheaton Refugee Scholarship
The application deadline for the Refugee Scholarship has passed; we are no longer accepting applications.  All students who have submitted an application will receive notice of their admission decision by April 1, 2017.  This scholarship will cover all costs of attendance and will be awarded to a refugee student from a war-torn nation, with selection preference for a qualified student from one of the seven nations outlined in the president's recent executive order on immigration: Iran, Iraq, Libya, Somalia, Sudan, Syria, and Yemen.
Learn more about the Wheaton Refugee Scholarship

Wheaton Partnership in India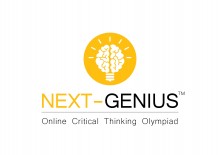 Learn about Wheaton's partnership with next Genius

Explore Campus
Take a virtual tour with our interactive campus map!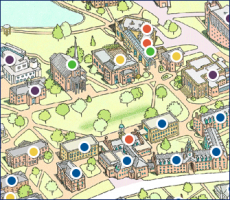 International Brochure