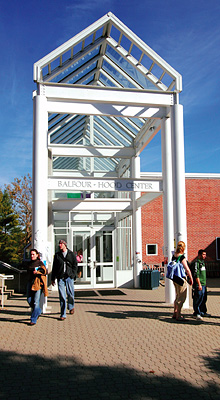 Event planning can be fun, and proper planning will result in an excellent event. We are available to assist anyone in planning an on-campus event at any time of the year. This website has been designed to provide you with additional tools and information for planning a successful event, no matter how large or how small.
At Your Service
Services Provided by Our Partners
The Office of the Registrar schedules all academic classes and labs and the Athletic Department schedules all varsity, club and intramural sports activities.
After Hours Event Emergencies
Should you need to reach a service provider after hours to cancel an event, or reduce services needed please contact our on campus operator, dial "0" from any Wheaton phone, and ask to have a member of Building Services paged.
Reserve a Room
Complete the Room Reservation Form to request space AND services. On-campus users can check space availability on insideWheaton.
Conference and Event Services
events@wheatoncollege.edu x3789 on campus Balfour Hood Campus Center Lower Level
Private events
We also host conferences, weddings, meetings and camps: check it out!