Sharing stories, listening actively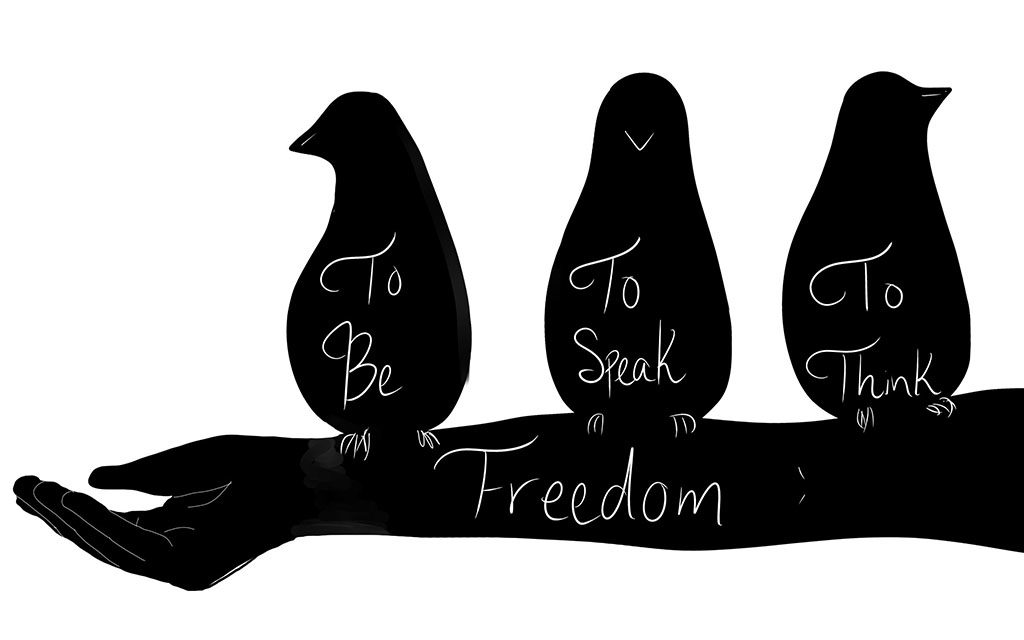 Diversity Day program promotes 'freedom to be' through storytelling, discussions
The Wheaton community will continue to discuss some of our most essential freedoms and celebrate the diversity of people and perspectives that are part of this campus during the student- and staff-led Diversity Day on Friday, October 26.
The afternoon of workshops and discussions was started by students about four years ago, and this year is being organized by a number of campus groups, including the Intercultural Board, Marshall Center for Intercultural Learning, Office of Student Activities, Involvement and Leadership (SAIL), Center for Social Justice and Community Impact (SJCI), Center for Global Education, Office of Academic Advising and Department of Athletics.
This year's event will focus on the "freedom to be"—one of the liberties explored in the October 24 Three Freedoms Teach-in and related events—exploring a multitude of social identities, including race, ethnicity, gender, sexuality, socioeconomic status, ability, nationality, age, religion, size and more.
"We are calling this a 'storytelling project' because we hope people will share their personal experiences and that this will help build community and leadership and help in bridging differences," Marshall Center Dean Raquel Ramos said.
The program will be held from 1 to 5 p.m., starting at Hindle Auditorium in the Science Center with an opening plenary framing the importance of storytelling and building an inclusive community. There will be a viewing of a documentary produced by Dominick Torres '20, in which he interviews Professor M. Gabriela Torres (no relation) about her experience in Guatemala during the civil war there. They will talk about how they worked together to tell her story.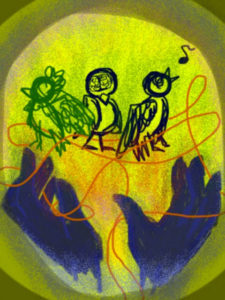 Participants then will break out into small groups led by students, followed by a closing plenary session with poetry and a reception.
All members of the Wheaton community, including students in all four class years and with all social identities, are encouraged to participate. Individuals are strongly encouraged to register in advance through Engage, though day-of registration is available.
"We are looking for students, faculty and staff to challenge themselves to come together and share their experiences and, most important, truly listen to one another," said Donnie Taveras, assistant director of student engagement and leadership development in the SAIL office. "Additionally, I would like to see members of the Wheaton community focus on the skill of active listening and identify ways of creating a better and more inclusive campus community."
The Diversity Day program is focused on three main learning outcomes, SJCI Director Shaya Gregory Poku said. These community goals include: To be exposed to and practice techniques for active listening; to become more aware of why active listening is an important skill for helping to build an inclusive campus community; and to hear stories from people throughout the Wheaton community about how their identities have shaped their life experiences.
"We hope that as a result of this day students will be more empathetic and equipped to navigate the diversity they are encountering in their-day-to-day interactions," Gregory Poku said.
Developing the ability to support and encourage people across difference is a critical life skill and takes knowledge and practice, she said.
"Research clearly shows that diverse teams focus more on facts, process those facts more carefully, and are more innovative," she said, citing an article published in the Harvard Business Review. "With Diversity Day, Wheaton is preparing our students not just to succeed professionally, but developing them as human beings who are poised to be a positive influence in their families and communities. In order to become true advocates of social change, we want our students to practice the skills necessary to have effective and meaningful dialogue across difference."
Caroline Dyhrberg '19 is one of the student facilitators and will be performing an original poem during the closing plenary. Dyhrberg said the goal of Diversity Day is to give participants the tools to share their own stories.
"For people with marginalized identities, sharing your story is a political act and a necessary one," Dyhrberg said. "These conversations are already happening among some students, faculty and staff, but we really need everyone to be more involved with the conversation."