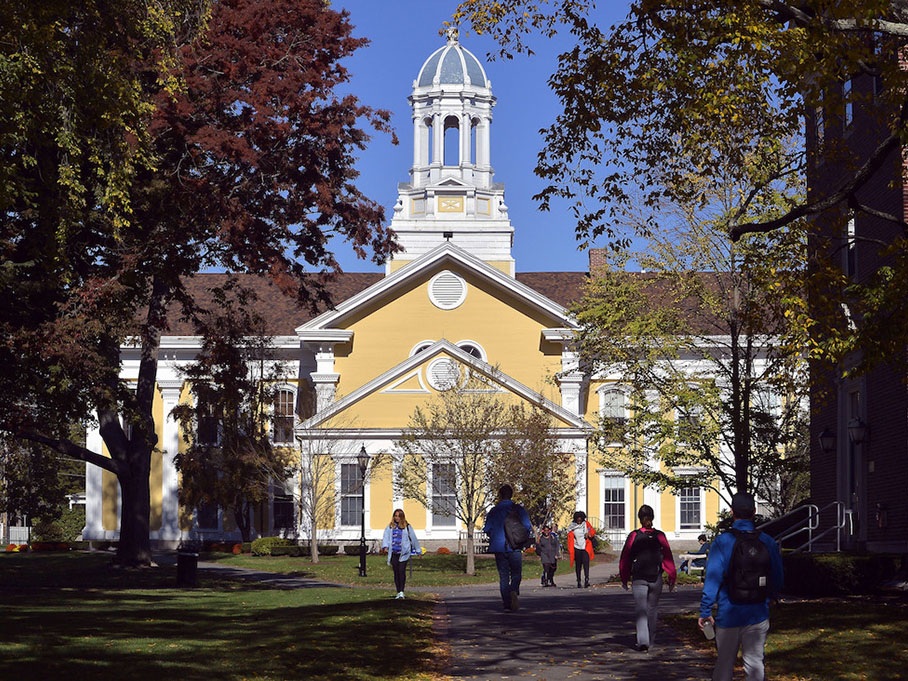 Wheaton earns high marks from U.S. News, WSJ/THE
Wheaton College continues to earn recognition as one of the nation's top liberal arts colleges, receiving mention on several lists published this fall that consider the college's value and impact on students, as well as Wheaton's support for underrepresented students.
In U.S News and World Report's 2020 Best Colleges rankings, published September 9, Wheaton again was ranked among the top 100 liberal arts colleges in the U.S. (82nd) and also was named a "Best Value Liberal Arts College," rising 22 spots from 2019 to 68th place in that category, which looks at how institutions balance educational costs and quality.
Wheaton also earned high marks in U.S. News and World Report's "A+ Colleges" list, which identifies institutions that deliver the greatest learning value to students, and in its newest ranking, "Top Performers on Social Mobility," which celebrates colleges and universities that enroll and graduate large proportions of economically disadvantaged students, specifically those awarded Pell Grants.
On September 5, Wall Street Journal and Times Higher Education released their 2020 College Rankings, again placing Wheaton among the top 50 liberal arts colleges in the U.S. (136th among all colleges and universities). This annual list heavily weighs student engagement, student outcomes and learning environment, surveying about 200,000 current students nationwide.
These newest rankings are just a few of Wheaton's recent accolades. In August, The Princeton Review named Wheaton one of "The Best 385 Colleges in the U.S." and among the top 20 for "Best Science Lab Facilities" and "Lots of Race/Class Interaction." Wheaton also earned a spot on Great Value Colleges' list of U.S. colleges and universities with the "50 Best Maker Spaces," which included Stanford, Harvard and Wheaton among the top 15.
Also this year, Princeton Review, Forbes, Kiplinger's and Money all included Wheaton on their lists of "best value" colleges and universities. Additionally, Kiplinger's ranked Wheaton 87th in its list of "Best Values in Liberal Arts Colleges."
This spring, Wheaton was honored in Times Higher Education's first-ever University Impact Rankings, as one of the top 20 colleges in the world (third in the U.S.) in promoting gender equality.