Dance Collaborative 2022: Revive the Legacy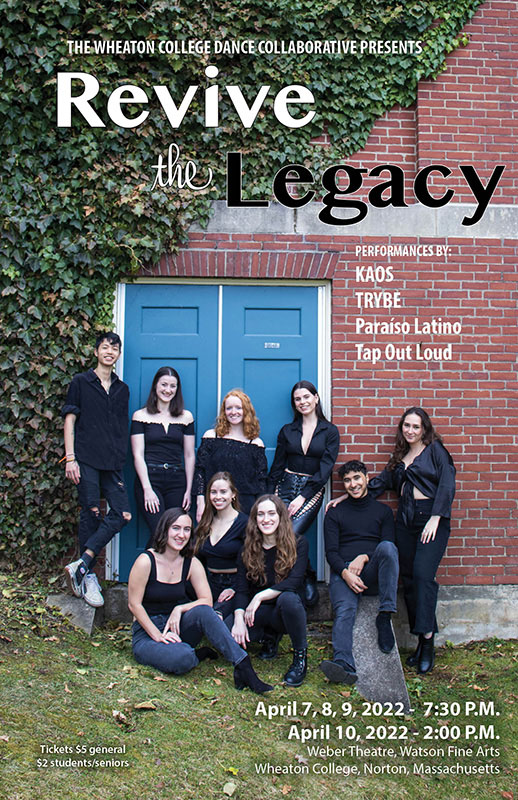 Student-led dance groups Kaos, Parasio Latíno (PL), Tap Out Loud (TOL), and Trybe come together once again to perform for the Wheaton community this spring. You don't want to miss it! This performance will showcase a variety of styles of dance, from contemporary tap to modern K-Pop hits.
Tickets: $5 for general admission, $2 for students
Purchase tickets here.
In support of our performing artists and aligning with other local arts organizations, all indoor Arts at Wheaton programming, the Beard & Weil Galleries, and all events taking place in Weber Theatre or the Kresge Experimental Theatre will require gallery visitors and audience members to wear a mask regardless of vaccination status.