2022 Ensemble Experiments presents Between Us
May 13, 2022 @ 7:30 PM
Free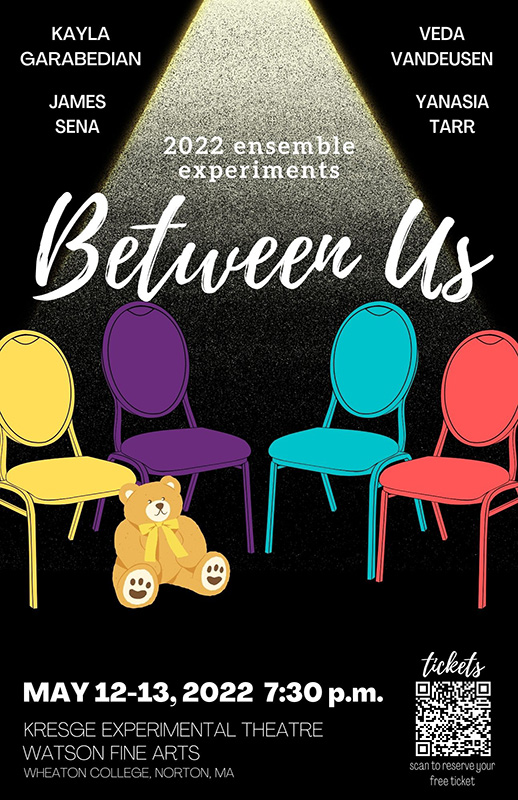 Join the 2022 senior theatre majors as they present their Ensemble Experiment Between Us.
The worlds ending. War, famine, and death ravage the world. Suffering is everywhere. But this story is not about that. Instead, we follow four, college students as they return to in-person class and are tasked with co-creating a play. Together they grapple with learning how to carry on even when everything is falling apart.
Free Tickets are available for reservation via the Watson Box Office.