We hope you are finding our unique curriculum exciting and engaging.  If you have any questions relative to foundations, Connections, majors, minors, or your personal progress towards completion of any of these requirements, please feel free to visit the Office of the Registrar.
If you are unable to access the Office of the Registrar, located in the Doll's House, to conduct normal business, in response to an invitation or to seek academic advice, due to a permanent or temporary condition, please contact us at registrar@wheatoncollege.edu.  A staff member will be happy to schedule a meeting with you at a more convenient location.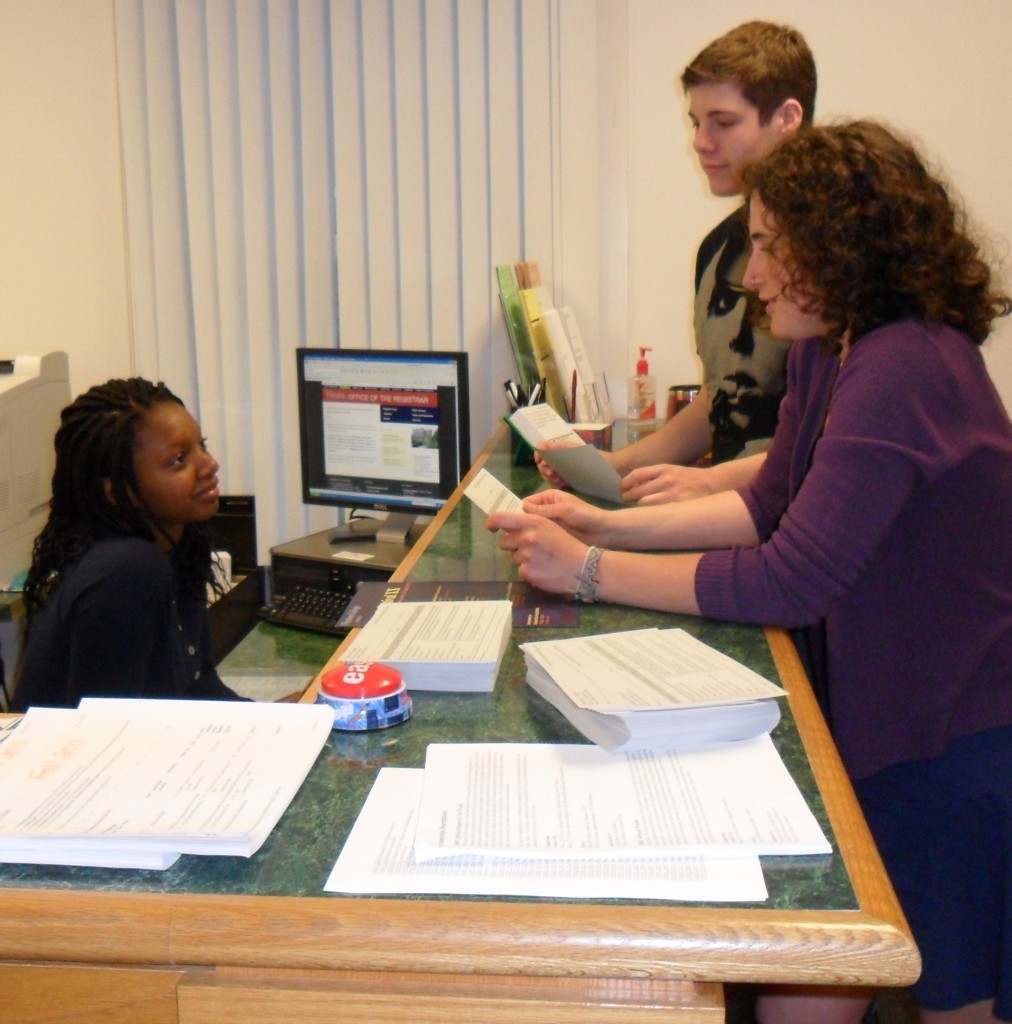 Stay informed

Make yourself aware of pertinent deadlines.
Check your Wheaton email account and campus mailbox.  This is the college's official means of communicating with you.  You are responsible for all information sent to you.
Log in to insideWheaton frequently for campus news and announcements.
Related links