Senior shoots 'feminist musical' in hometown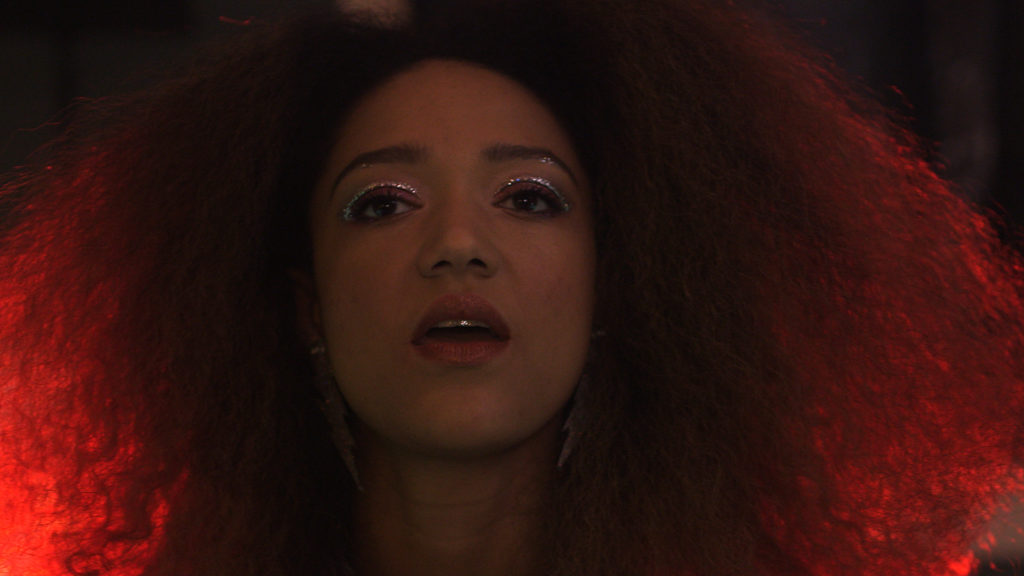 Ellie Levine '18 making 'Roxy and the Renegades' for senior projects
It has been a busy spring semester for senior Ellie Levine '18, who along with finishing her Wheaton degree has been shooting a "feminist movie musical" in her hometown of Amherst, Mass.
The Amherst Bulletin recently interviewed Levine about the short film, which Levine is producing as an independent study with Assistant Professor of Filmmaking Patrick Johnson. She also is using the film's marketing and new media components as a capstone project for her film and new media studies major, with Associate Professor of Film Studies Josh Stenger.
Titled "Roxy and the Renegades," the approximately 40-minute film is "about a girl gang that fights injustice," and is based in the 1970s, with fashion and music inspired by that era, according to the article.
"I started thinking about the story about a year ago before I had any semblance of script," Levine told the Bulletin. "[…] I guess I just wanted to do a musical because my band from college, we were recording an album, and I thought it would be pretty cool for a movie. It was kind of unusual—we had all of the music before we'd even written the script."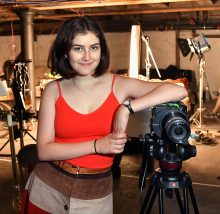 Levine is in the band Tampon/Tampoff with three recent Wheaton alumni: Mir Singh '17, Drew Sencabaugh '17 and Jeffrey Horn '17.
The film cast and crew features a mix of Pioneer Valley locals and Wheaton students, with scenes shot throughout the Valley, in Amherst, Easthampton, Hadley and Northampton, according to the article.
As for what she's learned so far during the filmmaking process, Levine noted that "Collaboration is so important. You seriously can't make any type of movie on your own. You need to rely on so many other people."
Another of Levine's films, the French-language short "The Dance of the Outsider," was admitted  to the juried Independent Film Festival Boston Student Showcase and will be screened on Saturday, April 28, at the Somerville Theatre in Boston. The film, based on an original script by Levine, was produced at Wheaton in fall 2016 as part of a film production class, with support from students in a French translation course. Levine directed the film and produced her own cut, which she submitted it to more than 30 film festivals throughout the country. So far, it has been accepted to six, and won two third-place awards at the web-based Depth of Field Film Festival.
After graduation, Levine told the Bulletin she hopes to find film editing work, possibly in either New York City or Los Angeles.
Photos: At top, musician Kimaya Diggs plays Roxy in Wheaton senior Ellie Levine's film "Roxy and the Renegades." Above, right: Levine during a film production internship in summer 2016 (photo by Keith Nordstrom). Below, Levine (left) directs a scene on location in western Massachusetts.