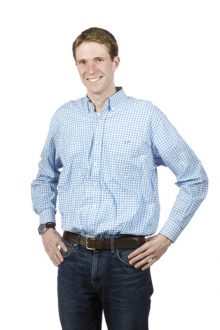 It is my belief that at Wheaton, community is built daily through seemingly normal dialogue. This revelation struck me at a recent Admission Office student ambassador party.
After filling up a plate at the expansive food spread, a tall underclassman named Tony asked me if I would like to sit with him. I only knew of Tony through very brief and nonchalant interactions within the Admission Office.
I learned that he is originally from Rwanda. And I told him that I had lived in a number of places in the United States but currently reside in Tennessee. Within moments of meeting Tony I was asking questions about what culture and life are like in his native Rwanda.
Tony began to explain his educational experiences within his native country in addition to aspects of the nation's economy and cultural norms. After chatting for a few minutes about everyday life in Rwanda, he quickly turned the question around, asking me about life in Tennessee. He was especially inquisitive about country music, which is the bustling industry in Nashville. 
After the party concluded we both went our separate ways. At face value, the conversation was normal—just two young adults having a conversation over dinner at a holiday party. However, the more I reflected, the more I realized this conversation held more significance.
I had the opportunity to learn about a country in which I knew strikingly little about from someone who had lived there for almost two decades. I felt like a more globally informed citizen, but also more informed about the background of a member of the family we have here at Wheaton.
Although this example is a conversation between two students, building community through faculty-student conversations is equally as prevalent. A few recent examples come to mind—discussing the Republic of Turkey and the dynamics between its citizens and President Recep Erdogan with Professor Pelin Kadercan; or discussing the implications of Italian constitutional referendum and its effects on governmental functionality with Professor Alberto Bianchi.
I truly believe our numbers say it all: 1,650 students from 40 states and 70-plus countries. We are a community with representation from far-reaching corners of the globe. Community on this campus is established every day, with each student bringing a unique perspective to his or her academic coursework and extracurricular activities.
I feel truly fortunate to attend such a diverse institution where there are so many differing perspectives and backgrounds, but more important one where people have a passion for knowing more about who their classmates are and what their background entails.
—F. Steven Kimball '18, economics major 
In their own words
A look at the collective effort of constructing connections or go back to Close-knit
"Built by individual narratives, one at a time, the Unity Project provided us with a reminder of how communities are formed and reinforced by the unique individuals within them."
Professor Kelly Goff
"We are a place about learning, generating new ideas and facing challenges. So we should be able to use that in response to social questions."
Provost Renée T. White
"When the world is divided, it is easier to target and oppress groups of people. To me, community is about showing up. It is about unity."
Olivia Benissan '19, sociology major
"'I see you' is an important sentence for the 21st century, and building community is an essential task for the future, as, on a daily basis, we face interaction with diversity locally and around the world."
Professor Russell Williams 
"Community is built daily through seemingly normal dialogue."
F. Steven Kimball '18, economics major
"Accepting the evidence that the world is structured unfairly and that, unchecked, even our perceptions and behaviors can perpetuate that unfairness, allows us to work together toward change."
Professors Michael Berg and Karen McCormack
"As writers, we understand writing as a way to grapple: It allows an inner confrontation with what, on the surface, we cannot accept."
Professors Constance Campana, Ruth Foley, Lisa Lebduska and Angie Sarhan
"As a neuroscience major, I recognize the interconnected nature of everything that I have become part of here at Wheaton. Yet, I am challenged to find the connections between the sciences and social justice issues."
Kelvin Ampem-Darko '17, neuroscience major