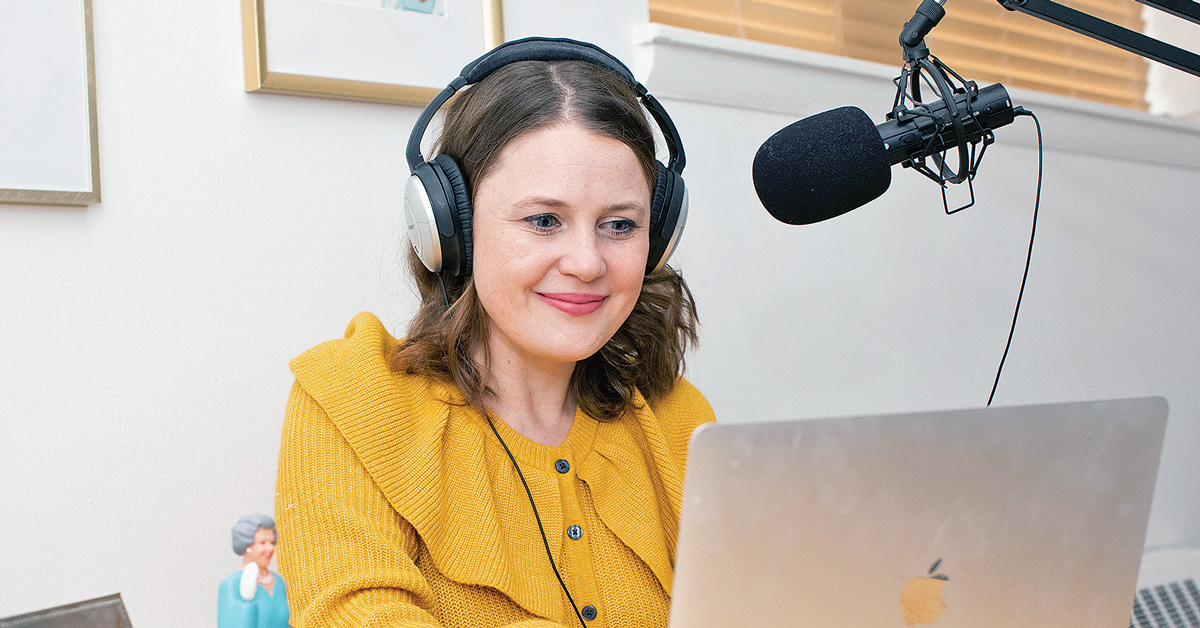 These days, there is a podcast for every curiosity under the sun. For Rachel Bowie '04, who was a sociology major at Wheaton, her love of all things British royalty compelled her to co-host the podcast "Royally Obsessed." Her company, Gallery Media Group, originally launched the podcast in 2018; she took the helm as co-host alongside Roberta Fiorito in 2020.
The podcast is attracting many fans. In December 2021, "Royally Obsessed" landed on Town & Country magazine's list of "The Best Podcasts to Listen to Now."
Town & Country editor Lauren Hubbard, who described the podcast as hilarious, said, "From details on every single Meghan or Kate appearance to a dedicated appreciation of the royal kids, this is the perfect podcast for those looking for a weekly update on their favorite royals."
So far, Bowie and Fiorito have released 115 episodes of "Royally Obsessed." One featured Wheaton's very own Sally Bedell Smith '70, a best-selling author and expert on the British monarchy and Wheaton honorary degree recipient in 2020. (Search "Christmas Episode: Dissecting 'The Crown' with Sally Bedell Smith" in Apple Podcasts to have a listen.)
Do you have your own podcast? Please tell us about it at magazine@wheatoncollege.edu.