'It's an extraordinary field'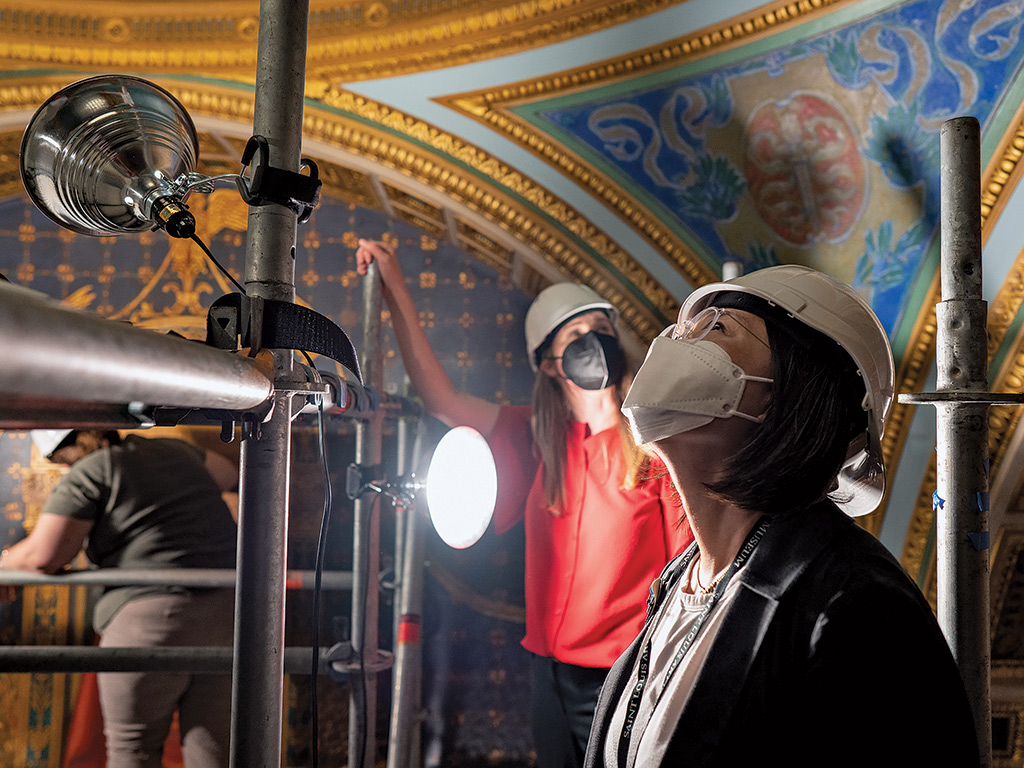 Min Jung Kim '92 becomes first female director of Saint Louis Art Museum
Many years after the fact, Min Jung Kim '92 still vividly recalls the phone call home from Wheaton to her father in Seoul, South Korea, when she excitedly announced that she had chosen her major—art history.
"There was this long pause," Kim said, "because I think he really was hoping that I wanted to become a lawyer or a doctor or an accountant. But art history? 'What will you do with that?' he asked."
"I said, 'Well, maybe work at a museum.' And I said that thinking, I don't know. Yet, lo and behold, here I am having worked in the museum field for almost 30 years now," said Kim, who also has a master's degree in art history from Courtauld Institute of Art at the University of London.
She tells this story during a Zoom interview while sitting in her office at the Saint Louis Art Museum, where in September 2021 she began her new role as the director. Kim, who was born in Seoul, is the first female, first immigrant and first person of color appointed as director in the institution's 142-year history.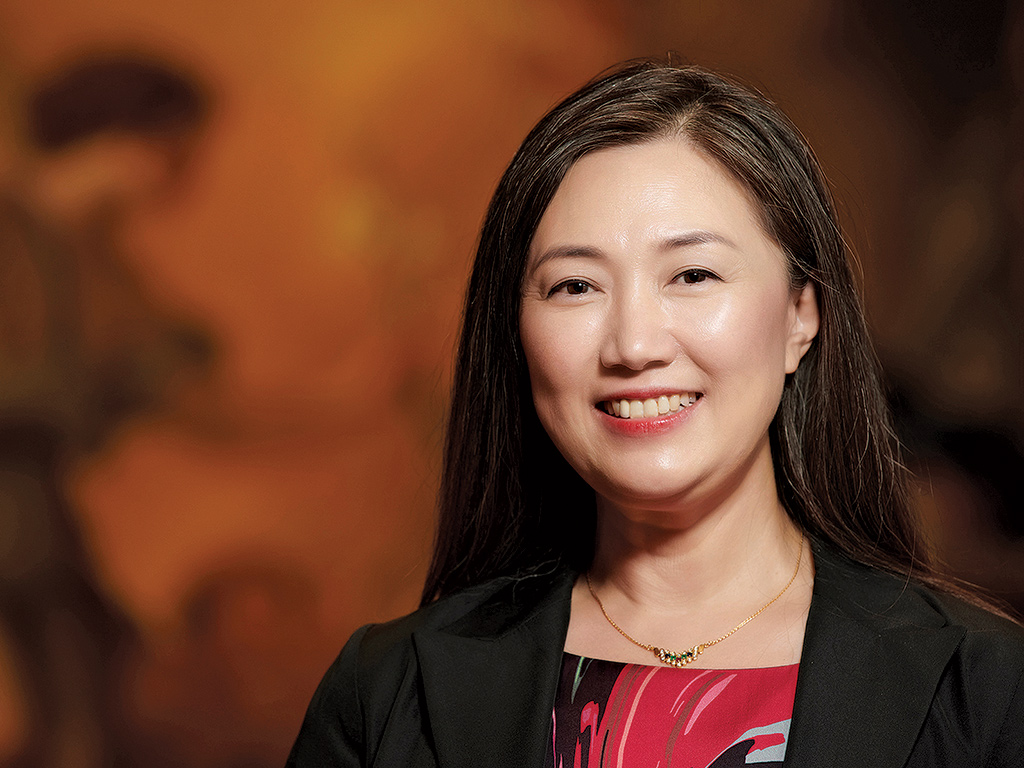 Prior to this role, Kim had been director and CEO of the New Britain Museum of American Art in Connecticut since 2015. From 2011 to 2015, she was deputy director of the Eli and Edythe Broad Art Museum of Michigan State University. She worked as managing director of exhibitions and programming for the Global Cultural Asset Management Group from 2008 to 2011. From 1996 to 2008, she worked at the Solomon R. Guggenheim Foundation, New York, in a variety of roles, including as director of strategic development of Asia and director of content alliances, where she managed the collaboration among the Guggenheim, the State Hermitage Museum in St. Petersburg, Russia, and the Kunsthistorisches Museum in Vienna, Austria.
Earlier in her career Kim also was assistant curator in South Korea for the Samsung Foundation of Culture and spent one year working with Sotheby's Korea right after graduating from Wheaton.
Imagining new partnerships and collaborations has been a consistent thread throughout her career that she said she looks forward to continuing at the Saint Louis Art Museum, which is known for its comprehensive collection spanning 5,000 years of history, cultures and genres.
"One of the great strengths of the Saint Louis Art Museum is the breadth of the encyclopedic collection, which provides endless cultural narratives that can continue to be told about the extraordinary ways in which we are connected," Kim said. "And what's really wonderful about this museum is that it is a well-established, highly regarded institution that has an extraordinary team in place."
"I recognize that I am so very, very fortunate to have been exposed to so many possibilities. I can thank Wheaton for that—for the experiences that helped me identify an area and a field in which not only have I been able to study but also pursue as a career that has stayed with me throughout my life," said Kim.
In a media release announcing her appointment after an extensive search, Charles Lowenhaupt, president of the Saint Louis Art Museum Board of Commissioners, stressed the critical role the director plays at the museum, especially at this point in its history as the museum seeks to deepen community engagement and broaden inclusivity.
"In Min Jung Kim we have found a director who is uniquely qualified to build on our rich tradition, provide a worldview of art and culture, and enhance the relationship between our institution and our community in this next era for the Saint Louis Art Museum," he said. "Min Jung's background, passion and energy will further advance our museum's role as an important bridge between this great institution, our community and the world in which we live."
Kim's passion for art history was sparked her first year at Wheaton during a seminar course that allowed students to explore several subjects.
"Culture was something that I found utterly fascinating. But, perhaps even more so, I was impressed by every one of the art history professors standing up and speaking with such passion," she said. 'You could tell they were deeply engaged. I remember thinking I don't know much about art history as a subject but that passion is something that I know I want some of."
Ask Kim what she now enjoys most about art history and working in the museum field and she answers with a question.
"What's not to like? In many ways, art and culture as a whole are very much a part of all of our lives," she said. "Regardless of whether you are talking about contemporary art or art throughout history and from different periods of time, artists are always looking at issues that relate to how we live in the world and how we might better understand our world, and that's been a continuum throughout time.
"So, in many ways, everything that I encounter as part of a museum deals with life in general. As a result, it opens up pathways in which to not only engage with the world but, more specifically, our communities, in really meaningful ways. I find that tremendously gratifying, but also a continued education for me. What I love perhaps most about my job is that I'm constantly learning.
"I'm learning from the artists and learning from the works of art and the collection. I'm learning from my esteemed colleagues and learning from collectors and donors. I'm learning from the community members and I'm learning from partners and collaborators. It's an extraordinary field."