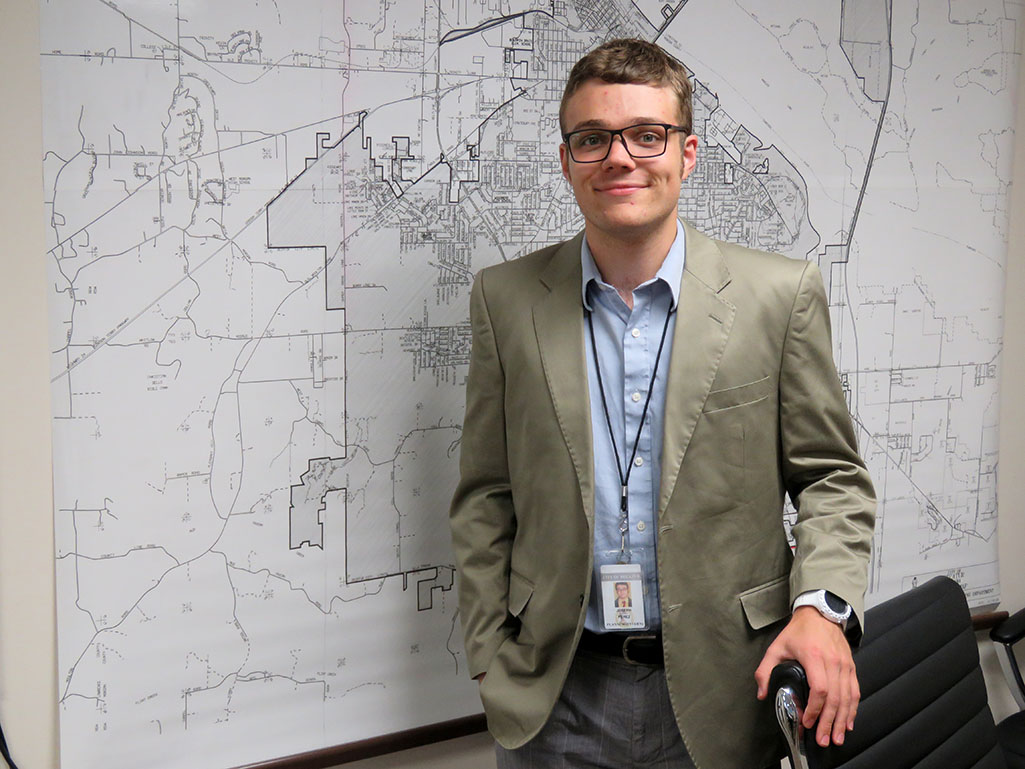 Joseph Perez '20, a double major in economics and political science, spent his summer helping the city of Decatur, Ala., undergo the first comprehensive update to its zoning laws since the 1950s.
Perez helped facilitate public engagement in the process, prepared presentations and information packets for the Planning Commission and conducted site visits to ensure maps were up-to-date. He also supported the Decatur Planning Department by reviewing applications for the use of public space and coordinating with other departments on public art projects.
"I learned all about the day-to-day operations of a planning department, which includes such a wide variety of functions that I truly got a great introduction to the world of municipal government," Perez said. "I greatly refined my GIS mapping skills. I also gained a deep understanding of land use policy and its real-world implications, while learning about the steps a municipality needs to go through to make important decisions."
Perez, whose family recently relocated to Decatur from New Hampshire, said he was intrigued by the differences in city development from New England. He inquired about an internship with the city, and sat in on public meetings during his spring break to become more familiar with the process.
"I had hoped that this internship would give me an opportunity to find out more about what a career in planning might look like, and it has done just that," he said. "This internship has fully affirmed that I would like to pursue a career in planning, as I have seen firsthand the importance of the work that is done by planners on a daily basis."