Wheaton named Princeton Review 'Best Value College'
Wheaton has once again been recognized as a Best Value College by The Princeton Review, in a list highlighting the nation's 200 best institutions for academics, affordability and career prospects.
The unranked 2019 edition of "The Best Value Colleges: 200 Schools with Exceptional ROI (Return on Investment) for Your Tuition Investment" was released on Tuesday. Results are based on institutional data, student surveys and PayScale.com data that looks at alumni's starting and mid-career salaries and career social impact.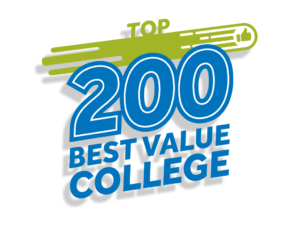 "This latest accolade from Princeton Review supports what we already know: a Wheaton education has incredible payback and sets students up for success in many ways," said Wheaton College President Dennis M. Hanno. "Our focus is on creating a learning environment that fosters students who are prepared to develop innovative solutions to big problems and act on them. That prepares graduates for success no matter what they choose to do after Wheaton."
According to The Princeton Review: "Out of the 650 schools we considered on this project, the 200 we chose as our Best Value Colleges 2019 are, in our opinion truly the most exceptional in the nation at delivering great academics, affordable cost, and great career foundations. We strongly recommend and salute the colleges we present here for all that they do to help their students with need afford to attend them while delivering an amazing college experience that's worth every penny."
Wheaton also appears on The Princeton Review's "The Best 384 Colleges, 2019 Edition," as well as a number of other national lists, including the 2019 Top 40 U.S. Liberal Arts Colleges by Wall Street Journal/Times Higher Education and Forbes' 2018 Top 200 Best-Loved Colleges.