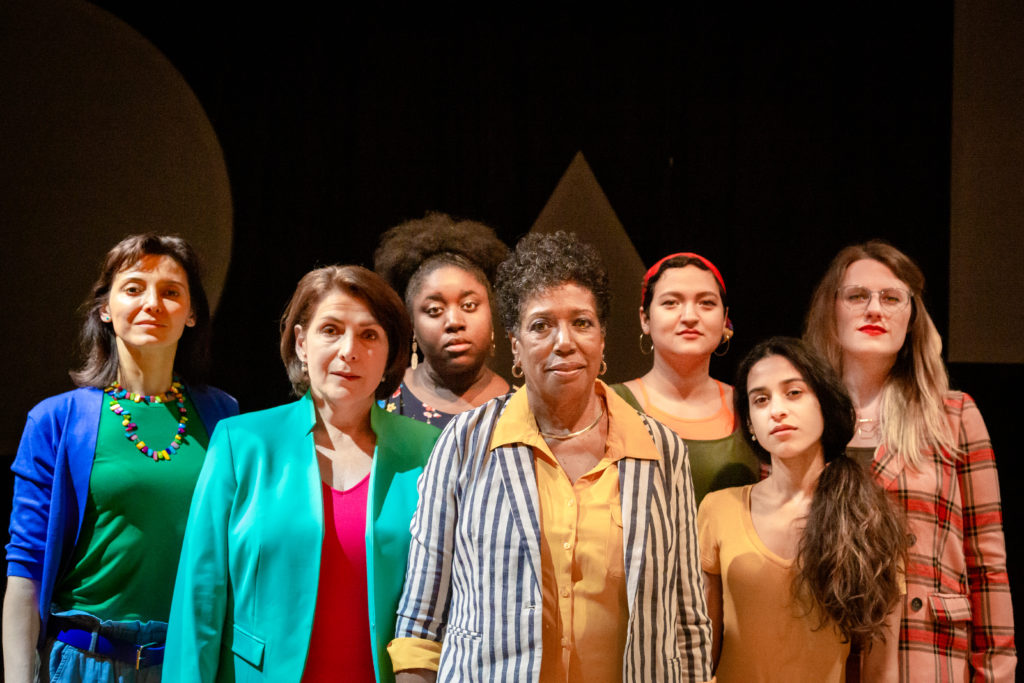 Play by Professor Meehan wins critical acclaim
The curtains have closed on English professor Charlotte Meehan's latest play, but the applause continues.
The Boston Theater Critics Association recently honored The Audacity: Women Speak for Outstanding Production of the Year in its category for small and fringe theaters during the 37th Annual Elliot Norton Awards at the Huntington Theatre.
The 2019 Elliot Norton Awards show presentation, which featured legendary actor Faye Dunaway as the guest of honor, made regional and national arts headlines, including coverage on WGBH, Playbill and the MSN news network.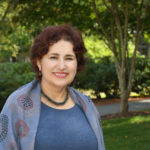 The Audacity: Women Speak, conceived and arranged by Professor Meehan, is comprised of  true stories of women's experiences with sexual harassment, systemic misogyny and sexism, assault and rape. Wheaton alumnus and professional photographer Elliott Mazzola '09 collaborated on the show, producing a montage of video clips and original video that added a multimedia component to the production.
The play was produced by Sleeping Weazel, a Boston-based multimedia theater and performing arts company originally founded by Meehan, who is also Wheaton's playwright-in-residence, and her late husband, David G. Hopkins. It was directed by Tara Brooke Watkins and ran from March 28 through April 6 in Nicholas Martin Hall at the Boston Center for the Arts.
This marks the second consecutive year that the company won an Elliot Norton award for Outstanding Production. Sleeping Weazel won honors last year for its production of James Scruggs' 3/Fifths' Trapped in a Traveling Minstel Show.