Wheaton's alumnae/i are prepared to take on whatever opportunity comes their way. Thanks to Wheaton's distinctive liberal arts experience, they're well-rounded, critical thinkers and seasoned communicators who do well with any major they choose. In February, a group of them returned to campus for the annual Sophomore Symposium to share with current students how Wheaton poised them for great careers—even those that were unexpected.

Jaclyne LaVerghetta '08
Major: Political science
Job title: Assistant counsel, MultiPlan (Waltham, Mass.)
LaVerghetta, a self-described political junkie, enjoys a thriving career in law. At the age of 16, before becoming an official college student, she took political science courses at Wheaton. At that time, she met (the late) Jay Goodman, professor of political science, who "ended up being a fantastic professor, mentor and friend throughout my years at Wheaton as well as after graduation," she said. It was Goodman who encouraged her not to pursue a Ph.D., but instead to research the Big Ten law schools. As a result, LaVerghetta ended up obtaining her law degree from The Ohio State University. "Moving to Columbus was one of the best decisions that I have ever made, and I would not have made it without Professor Goodman," she said. Skills LaVerghetta gained at Wheaton continue to pay dividends in her role as assistant counsel at MultiPlan. At Wheaton, she wrote her honors thesis on the political campaigns of 16 women in the U.S. Senate. "This experience taught me to appreciate the importance of time management, to develop thorough research skills, and to present information in an accessible and interesting way to an audience. The process of writing and defending my thesis was intellectually demanding and fun," she said. These skills translate into her role as a transactional attorney, for which she devotes time to working out contractual language and explaining her position and reasoning to other attorneys. "The ability to adapt to a changing environment and synthesize large amounts of information were important skills at Wheaton, and are vital in the professional world."
Matthew Lorello '08
Majors: Studio art, English
Job title: Marketing communications specialist, Wellesley Fresh Culinary Services (Wellesley, Mass.)
Lorello has found the sweet spot between his two majors, studio art and English, in his marketing, communications and digital media career. "My double major ensured that my time at Wheaton was filled with creativity, and also critical thinking. These skills are crucial to marketing, communications and graphic design," said Lorello, who currently serves as marketing communications specialist at Wellesley Fresh Culinary Services. Creativity and artistic skills are necessary to produce fresh graphic content that is received well within a target audience. "This requires thoughtful critical thinking and strategy, and the ability to initiate and then implement content in an effective way with an efficient message," he said. Lorello's education at Wheaton transformed his view of fine arts and literature, and improved his ability to connect with others. "Wheaton's real sense of community helped me with social accountability that has transferred to my professional life. Understanding that we are all a part of communities, and that our actions, choices and friendships matter to the community to which we belong, was an important lesson for me." He encourages anyone entering college to broaden their horizons by taking courses in a number of disciplines. "The different perspectives from these new fields can be very rewarding, and lead you down a different and often positive path."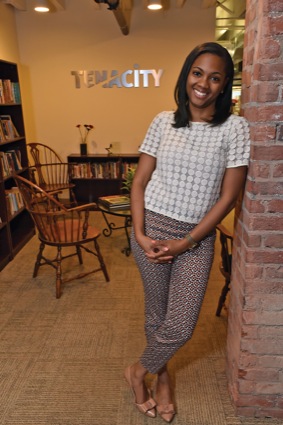 Oneda Horne '07
Major: Sociology
Job title: Director of college prep and post-secondary services, Tenacity (Boston)
Horne pursued a career in higher education because she wanted to positively impact students' lives, just as the faculty and staff at Wheaton had done in her own life. In her career, she has helped students—notably low-income students who are the first in their families to attend college—develop robust academic and social skills for postsecondary success. After Wheaton, she earned her master's degree in higher education administration from Boston College. She began her career as a college counselor for Bottom Line, and then joined Steps to Success, an organization providing educational support and mentoring for students living in Brookline, Mass., public housing. Horne now works at Tenacity, which aims to improve urban youth's scholastic, character and physical development by combining tennis instruction and academic support with a focus on life skills. She credits her Wheaton liberal arts experience with shaping the development of her character and informing her professional choices. In college, she was involved in the Student Government Association and the Renaissance House and served as a senior admission intern. "In each capacity, I developed transferable skills in the areas of presentation, collaboration and leadership," she said. Also, many aspects of Horne's professional work are rooted in the ability to understand and effect social change. "My sociology professors prepared me well for this, as I learned how to use the themes discussed in class to understand my community, my identity, and the formation of both."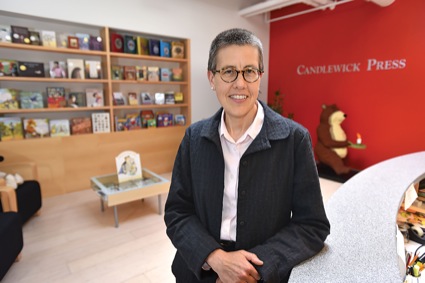 Becky Hemperly '88
Major: English
Job title: Vice president of contracts, rights and royalties, Candlewick Press (Somerville, Mass.)
As an English major, Hemperly honed her ability to carefully and critically analyze text, compare and contrast viewpoints, and learn why every word counts. These skills positioned her to obtain a master's degree at Emerson College, and eventually land a role as a contract executive at a publishing company. "While it may not seem like an obvious connection, reading and analyzing contract language can be a lot like reading poetry. In both, every word choice matters and even a slight change in wording or punctuation can alter the meaning," she said. Hemperly began her publishing career as an editorial assistant at College-Hill Press, a small imprint of Little, Brown and Company (LBC). She later was assigned to work in the contracts, copyrights and permissions department at LBC. "Something really surprising happened; I found I really liked working with contracts and rights," she said. Hemperly eventually joined Candlewick Press as the sole contracts and royalties person. During the past 15 years, she has grown the department to seven people. Hemperly credits her Wheaton academic experience, extracurricular activities, work-study and networking opportunities for her success. A former member of the Alumnae/i Board of Directors, she said it's important to give back to Wheaton because of everything it has given her. "Whenever I return to Wheaton, I am energized by the students, faculty, staff and others whom I meet there. I come back to Wheaton to recharge my batteries."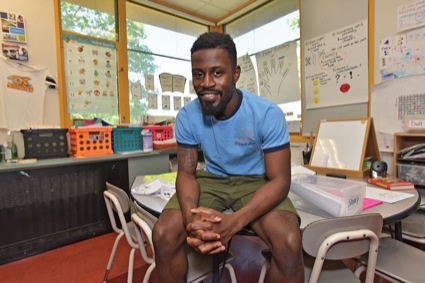 Joseph Braswell '14
Major: Psychology
Job title: Teacher, UP Education Network (Boston)
Braswell always knew he wanted to work with young children. He chose psychology to develop an empathetic view and open mind when helping troubled children. After Wheaton, he secured a teaching position at UP Education Network, a nonprofit school focused on struggling students. He shared this anecdote about one student: "From the start, you can tell he's been through a lot. He always came in with anger and would take it out on students. After months of dealing with his behavior, I thought I had had it. Nothing was getting to him. But the day after my birthday, he gave me a drawing of him and me playing in the park and it read, 'Happy Birthday, Mr. Braswell! I Love You!' I realized that I couldn't give in just because it was hard. It would take time but be worth it in the end." Reflecting on his time at Wheaton, Braswell said his coursework in psychology helped him better understand children who come from diverse situations. "My liberal arts education certainly opened my eyes to a lot of good and bad things about the world. The inequalities, the joys—but it also showed me that I could do things to change the world of people. I think that's why I gravitated to and love teaching." At Wheaton, he learned the importance of choosing a major carefully and deliberately, and shared that insight with his preceptees when he served as a preceptor. Braswell aspires to be a good role model. "I had teachers in elementary school whom I still admire to this day because I considered them to be good teachers. I want my students to understand that although they come from a tough neighborhood, it doesn't mean they can't achieve great things and move onto bigger things."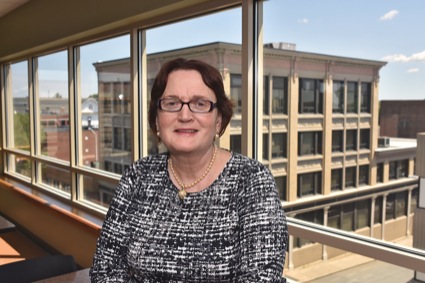 Pat McCarron Scagnoli '76
Major: Russian
Job title: Director of quality and compliance at Brockton Neighborhood Health Center (Brockton, Mass.)
Scagnoli, a Russian major at Wheaton, had a circuitous career path. After college, the National Security Agency offered her a job as a translator, but the position was unexpectedly eliminated due to budget cuts. She wrote impassioned letters to legislators to restore the position, but by the time she heard back from them, she had moved to Texas. There, she took a job at AARP, and later transferred to the organization's Boston office. Over time, Scagnoli worked in various industries, both in elder care services and arts organizations, before obtaining a master's degree in public administration and joining Brockton Neighborhood Health Center. "Here, you have to wear 12 hats and be versatile, and be able to think on your feet," she said. Her Wheaton education instilled in her that flexibility. "Wheaton trained me in how to think critically and how to look at any situation, question or problem and reason out the different answers, and think through to what is the best one." Her education also taught her how to investigate, research and write well—and broadened her horizons in the areas of art history, music history, economics and anthropology. As a student of Russian, she learned the art of discipline that comes from interpreting texts. Scagnoli's career path involved plenty of detours and exploration, and now she has found a professional home that makes great use of her talents. "I'm not a traditional person. I didn't start out by saying, 'I want to be a lawyer, doctor or nurse.' But I like what I do. I'm not clinically oriented, but I excel at the policies and procedures, regulatory and legal aspects of health care," she said.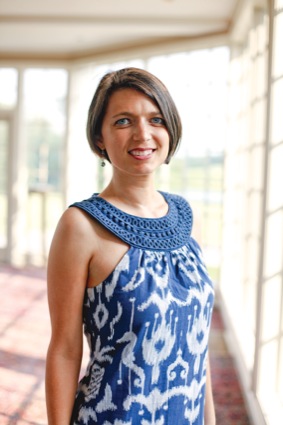 Katie Leiby Schneider '06
Major: Theater and dramatic literature
Job title: Events and outreach manager, Hope & Heroes (New York, N.Y.)
Schneider's theater major prepared her professionally in many ways, most notably for positions she has held at various arts organizations. "However, as I've grown professionally, I've come to understand the less obvious and more important ways my Wheaton education has prepared me," she said. "It gave me a very strong work ethic, made me think on my feet, prepared me to interact with all different personalities, taught me how to give and receive constructive criticism, and encouraged my creativity." Schneider ended up at Hope & Heroes, a nonprofit that raises money for the pediatric oncology program at Columbia University Medical Center, because she was looking for a fundraising and events position within a large institution. "My office is on the same floor where children with cancer and blood disorders come for their treatments, so I have become close with many patients and their families as well as with our doctors and nurses," she said. "Seeing their struggles and triumphs and being a part of their lives provides me with motivation to do more every day." Schneider says she developed confidence at Wheaton that continues to pay off today. As an undergrad, she spent three years as a resident advisor, where she faced difficult decisions and developed her leadership and teamwork skills. Schneider remains involved as the nominating chair of the Alumnae/i Board of Directors. "I continue to have relationships with professors and staff members who provide me with guidance and encouragement to try something new."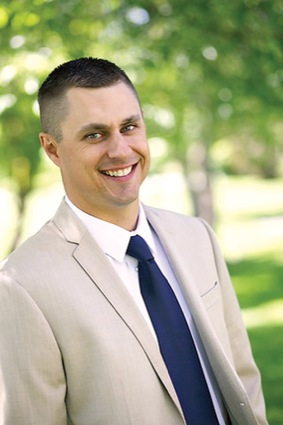 Tim Ziakas '04
Major: Economics
Job title: Senior managing partner, Parkview Sports Group (Sparta, N.J.)
At first, Ziakas questioned how he would use his economics knowledge in his day-to-day life. But soon after graduation, he began relying on his degree without even thinking about it. "Economics is about looking at history, facts, trends, numbers, and using logic and rational thought to solve problems. These are all skills that I've used throughout my career." Ziakas used economics fundamentals when purchasing, operating and eventually selling his baseball and softball training company. Now he is the senior managing partner of Parkview Sports Group, a sports facility advisory firm that works with clients to help them understand their investments. "My clients are passionate, driven and talented people who need help taking their companies to profitable levels so they can make careers out of their love of a particular sports-related niche," he said. Looking back at Wheaton, Ziakas said a liberal arts degree provides the fundamentals that are useful for any career. "The specific skills of most jobs and careers can be learned through employer training. The values, communication and critical-thinking skills that you gain from a liberal arts degree cannot be taught by any employer." His experience writing his thesis on the economic consequences of prescription drugs arriving from Canada taught him research, critical thinking and writing skills that he uses every day, he said. "What's absolutely certain is that you will need to take bits and pieces of all the experiences in your academic career and apply them at different points in your life."