GivingTuesday is sure to be a day of excitement and energy around supporting Wheaton!

This year's Wheaton College GivingTuesday challenge focuses on increasing the number of monthly recurring gifts through our Slype Sustainer program. When our community secures 225 Slype Sustainers during our GivingTuesday challenge, an anonymous donor will contribute a gift of $50,000 to Wheaton College!
What is a Slype Sustainer?
When donors set up monthly donations, they are welcomed into the Slype Sustainer program! This community of donors collectively ensure that the college has a reliable source of income that benefits students and faculty. Donations help to cover costs towards essential activities and services.
By becoming a Slype Sustainer, you can divide your Wheaton gift into manageable increments through convenient automatic deductions from your debit or credit card. Slype Sustainer's support can be made in an affordable way that is convenient, customizable, and environmentally friendly.
Slype Sustainer Gifts

| Monthly Commitment | Total Annual Gift |
| --- | --- |
| $5 | $35 |
| $10 | $70 |
| $15 | $105 |
| $25 | $175 |
| $50 | $350 |
| $100 | $700 |
*These calculations are based on donors who set up their monthly contributions during the
Wheaton College #GivingTuesday Challenge (December 2019).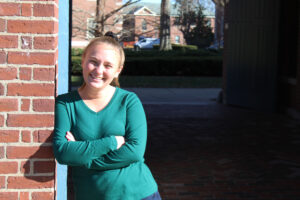 "Students from all majors are encouraged to take courses across the disciplines to gain a broader perspective and to think critically. 
This extends to outside the classroom. I am a computer science major, a mathematics minor, a member of the field hockey athlete, an intern in the Office of Admission, co-chair the Senior Class Gift Committee and be a member of a handful of campus clubs." 
—Karin Dion '20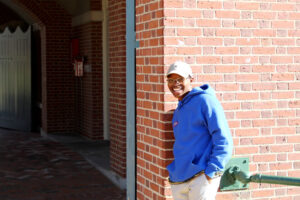 "I was given the opportunity to open my mind to different perspectives and ways of thinking. That connected with my internship at Bloomberg LP, a global technology company, which inspired me to learn more about the diversity and inclusion field. I was rehired at this internship three times and built relationships with professionals who are now mentors to me."
—Tariq Martin '20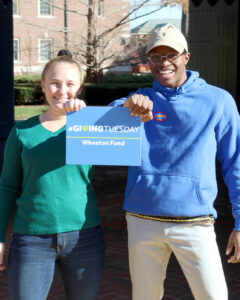 "I have always appreciated Wheaton's welcoming community. People on campus usually have smiles on their faces, and everyone is very passionate about their studies."
—Karin Dion '20
"I like the long-term relationships I have built with the people I met throughout my experiences at Wheaton. The college is open to people from every walk of life."
—Tariq Martin '20