Wheaton College Dance Company
December 9, 2021 @ 7:30 PM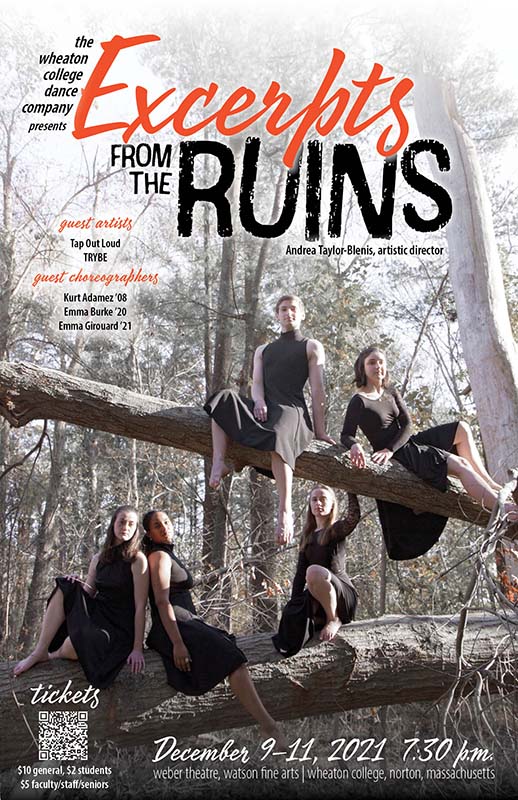 The ensemble performs under the direction of Artistic Director Andrea Taylor-Blenis. Tickets: $10 general, $5 faculty/staff & seniors, $2 students.
Ticket are available for sale here:
Thursday, December 9
Friday, December 10
Saturday, December 11
Please note: Wheaton College requires masking for at all events, regardless of vaccination status. Seating is limited.