Wheatalks 2021
April 8, 2021 @ 6:00 PM

-

8:00 PM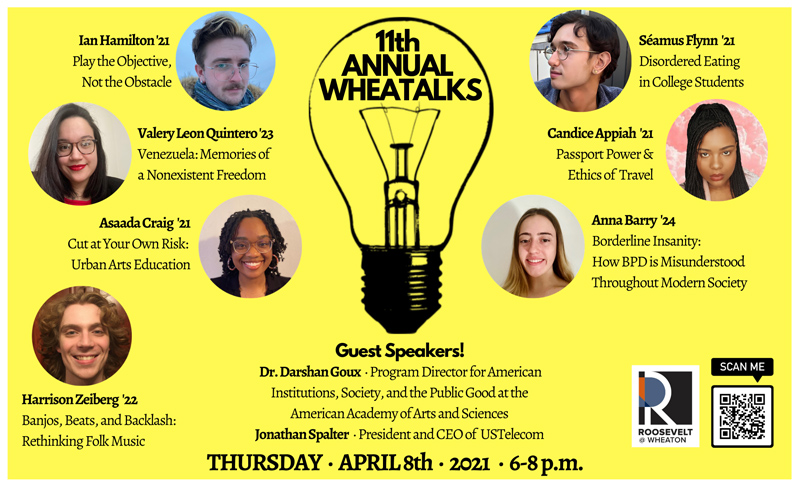 Join us for the 11th annual Wheatalks! Wheaton's annual TED-talk-style event where students share their innovative ideas with the campus community.
Featuring
Candice Appiah '21
Passport Power & Ethics of Travel
Anna Barry '24
Borderline Insanity: How BPD is Misunderstood Throughout Modern Society
Asada Craig '21
Cut at Your Own Risk: Urban Arts Education
Séamus Flynn '21
Disordered Eating in College Students
Ian Hamilton '21
Play the Objective, Not the Obstacle
Valery Leon Quintero '23
Venezuela: Memories of a Nonexistent Freedom
Harrison Zeiberg '22
Banjos, Beats and Backlash: Rethinking Folk Music
Guest Speakers
Dr. Darshan Goux, Program Director for American Institutions, Society and the Public Good at the American Academy of Arts and Sciences
Jonathan Spalter, President and CEO of USTelecom
This event will be fully virtual.