The game is rigged! Mathematics for cheaters and scoundrels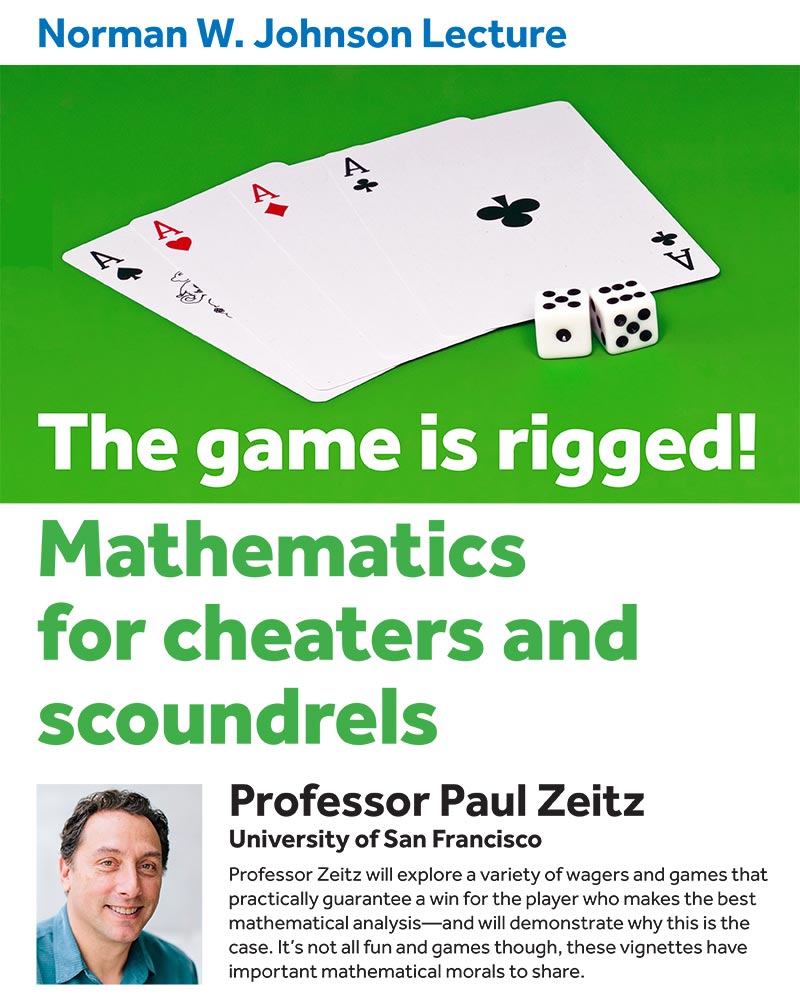 Join us for the 12th Norman W. Johnson Lecture in Mathematics and Computer Science.
Professor Zeitz of the University of San Francisco will explore a variety of wagers and games that practically guarantee a win for the player who makes the best mathematical analysis—and will demonstrate why this is the case. It's not all fun and games though, these vignettes have important mathematical morals to share.