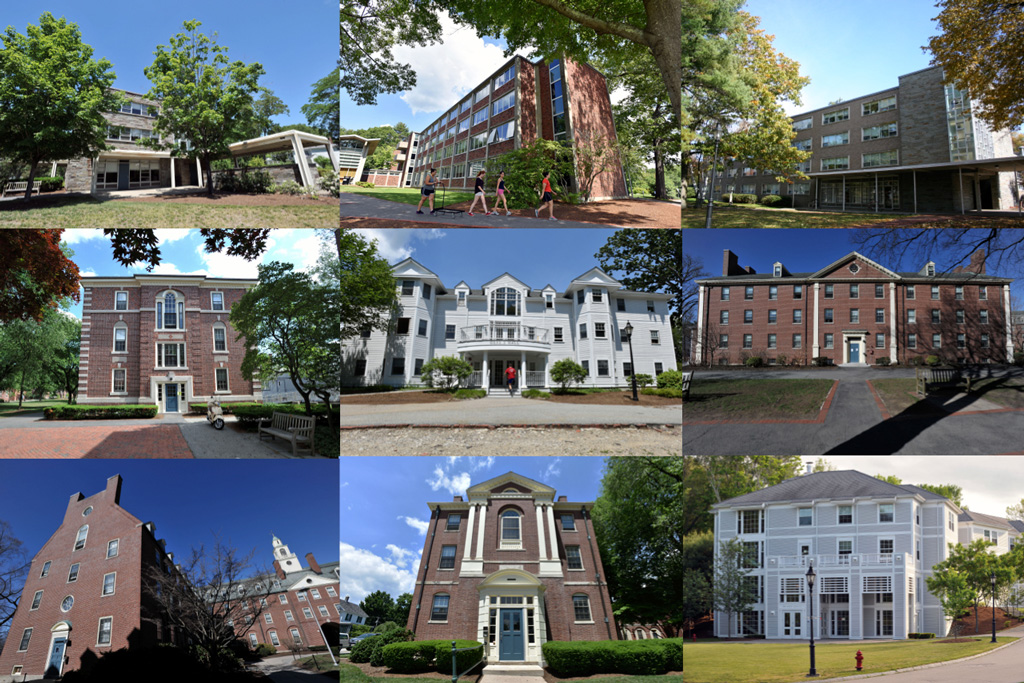 Most Wheaton students live on campus in one of 18 traditional residence halls or in theme houses. In these vibrant living-learning environments, they study together, socialize, build lifelong friendships and work through the issues associated with living in a diverse community.
All residence halls are staffed by resident advisors who organize social events, faculty-led discussions, intramural teams and programs. Wheaton's halls are organized by groups of three or more, known as "quads," and overseen by full-time area coordinators.
First-year students at Wheaton typically live in the Young, McIntire and Clark quad (YMC) or in the Meadows complex.
Learn more about each hall by clicking the links below: