SGA President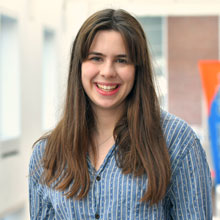 Sophia Hatzikos, Class of 2020
The Student Government Association provides a platform to channel student activism, engagement, and provide a channel through which to voice concerns and shape Wheaton's campus to reflect their priorities. Wheaton SGA is the legislative forum for students looking to impact policy, programs, and acts as a channel for funding to support student interests.
Want to get involved?
Email questions, inquiries, and issues to sga@wheatoncollege.edu.
Follow Wheaton College SGA on Facebook, Twitter, and Instagram @sgawheaton or attend weekly public Senate meetings take place every Tuesday at  7 pm in the SGA room in the Balfour-Hood Campus Center.