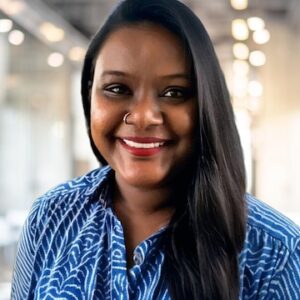 Tianna Lall '14
Member-at Large
Alumni Board of Directors
Professional Background:
College Counselor (Volunteer), Matchlighters Scholars Program (2022-Current)
Associate Director of College Counseling, Westover School (2021-Current)
Marketing & Recruitment Manager, INTO Suffolk University (2018-2021)
Assistant Director of International Admissions (2015-2018)
Academic Background:
Master of Arts in International Educational Development, Teachers College, Columbia University, 2021
Advanced Certification in College Advising, 2021
Bachelor of Arts, Creative Writing & Literature, Wheaton College, 2014
Why I'm Serving on the Alumni Board of Directors:
I see this as my way of giving back to the place that gave me so much. I know how much of an influence Wheaton had on my life and I want to serve on the ABD to ensure that students of all backgrounds receive the support I received, if not more. Wheaton has made great strides to center DEIB in all facets since I've graduated so I'm excited at the idea of supporting these initiatives and the work being done to put equity and inclusion at the forefront. I am invested in seeing Wheaton continue to be a place that provides a transformative educational experience for all students.
Fun Fact:
I acquired my passion for travel from Wheaton! After doing a junior semester abroad in Bhutan and completing my Watson Fellowship post-Wheaton (both experiences I could spend days talking about), I have since traveled to more than 40 countries.