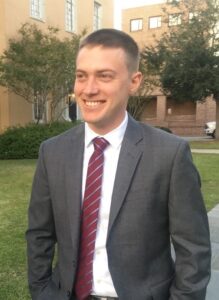 Thomas Bruemmer '12
Member-at-large
Alumni Board of Directors
Professional Background:
Emergency Department Nurse Practitioner, UMass Memorial Healthcare
Emergency Department Nurse (Multiple Hospitals)
Assistant Director of Admissions (Wheaton College)
Wheaton Activities & Volunteer Experience:
Alumni and Parent Admission Committee (APAC), 2020
Academic Background:
MSN, Yale University School of Nursing, 2020,  Adult-Gerontology Acute Care Nurse Practitioner
B.A. Wheaton College, 2012, double major in Economics and Political Science
Why I Am Serving on the Alumni Board of Directors:
I loved being an active member of the Wheaton community both as a student and after graduation.  I was fortunate to be able to continue that connection by working as an admissions counselor for Wheaton for several years.  Serving on the ABD allows me to remain closely connected with the college as it grows and changes.  I am particularly interested in the addition of new programs on campus, such as nursing!
Wheaton Influences in My Life:
Wheaton has greatly shaped my life. It provided the foundation that I was able to build upon in my professional career.  It also has a surprising way of interjecting when you least expect it; for example when I applied to graduate school I was interviewed by none other than a Wheaton alum who was a faculty member at the institution.
Fun Fact:
I like to run, and am currently training to run my second marathon.