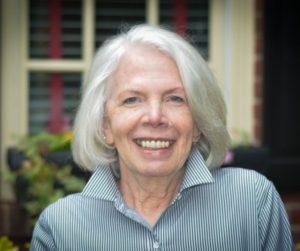 Priscilla Brown Carey '74
Alumni Trustee
Alumni Board of Directors
Professional Background:
Assistant Manager, Travelers Aid, Reagan National Airport
Retired federal member Senior Executive Service – 35 years with the Department of Veterans
Affairs and the U.S. Department of Agriculture
Professional Honors & Awards:
Presidential Rank Award, 2005
Academic Background:
B.A. Wheaton College, Major: Psychology
Wheaton Activities and Volunteer Experience:
Class President
Reunion Program Committee
Glee Club Member
Why I'm Serving on the Alumni Board of Directors:
I want to be more active in my commitment to Wheaton, and I believe that my life experience
since I graduated has given me skills that can be useful in a leadership role at the College.
Wheaton Influences:
My four years at Wheaton made me who I am today and I am forever grateful. I left Wheaton
confident that I could do anything. I had learned the skills needed to be successful in the
workplace and in every aspect of life.
Fun Fact:
Traveling is my true passion – I am happiest when in line at an airport with passport in hand.