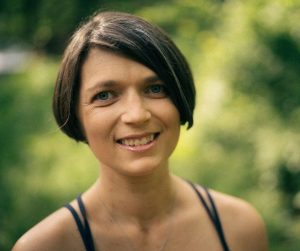 Kathryn "Katie" Leiby Schneider '06
President, Alumni Association
Chair, Alumni Board of Directors
Professional Background:
Director of Development at Columbia University
Irving Medical Center
Academic Background:
B.A., Wheaton College, Major: Theatre & Dramatic Literature
M.S. in Nonprofit Management, Columbia University
Wheaton Activities and Volunteer Experience:
Alumni Board of Directors Member
Strategic Planning & Governance Committee
Alumni Association Nominating Committee Chair
Alumni and Parent Admission Committee (APAC)
Reunion Program Committee, Class of 2006
Wheaton Tri-State Alumni Council, Co-Chair
Regional Contact Volunteer
Resident Advisor
Student Mentor
Why I'm serving on the Alumni Board of Directors:
Wheaton meets every student where they are and helps them grow into the best version of
themselves- that is exactly what Wheaton did for me as a student and continues to do for me as an alum. Wheaton has shaped my personal and professional life, and I've been lucky to develop friendships along the way that are some of my most important relationships. I hope that my service will not only help Wheaton students and alumni today and in the future, but will encourage other alumni to join me as a volunteer.
Wheaton Influences:
Wheaton's influence on my life is weaved throughout. As a student; classes with Stephanie
Daniels and David Fox, being able to direct a play my senior year, and my time as an RA all gave me lessons and experience that I still use every day. And, it's thanks to my volunteering as a young alum that I entered into the fundraising field, and my experience as a volunteer has been instrumental in growing my career.
Fun Fact:
My mom graduated from Wheaton in 1971, and we celebrate in the same reunion year cycle!