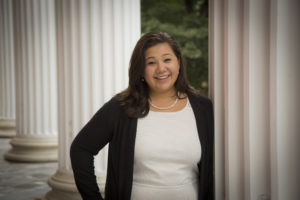 Elena Wong '07
Alumni Trustee
Alumni Board of Directors



Professional Background:
Associate Director of College Counseling, Menlo School, February, 2021 – Present
West Coast Director of Admissions, Drew University, August, 2016 – February, 2021
West Coast Regional Director of Admissions, Drew University, September, 2012 – August, 2016
Senior Assistant Director of Admission, Wheaton College, July, 2010 – July, 2012
Assistant Director of Admission, Wheaton College, August, 2007 – July, 2010
Academic Background:
M.ED. University of Southern California, 2020, Enrollment Management Policy
B.A. Wheaton College, 2007, Major: Sociology, Minor: Economics
Wheaton Activities and Volunteer Experience:
SGA Senator, 2005
Senior Admission Intern, 2006
Wheaton Fund Chair, 2010, 2013, 2016
Commencement Reunion Volunteer, 2005 and 2006
Alumni Board 2015 – 2017
Communications Committee Member, 2015
Class Officer, 2013, 2015
Club/Regional Volunteer, 2013 – 2016
Annual Giving Committee Member, 2016
Why I'm Serving on the Alumni Board of Directors:
Wheaton has shaped so much of my life, it helped me personally and professionally. From the friends I am fortunate to know to the profession I'm in, Wheaton has had a lasting impact on who I am today. I'm beyond thrilled to serve alongside other committed alums and to be giving back to a school that I cherish so dearly.
Wheaton Influences:
In one of my meetings with Professor Karen McCormack, she offered to do an independent research project with me on a subject of my choosing. Her willingness to help me to explore my interests pushed me to think outside of the box and try new things. I grew so much during that semester, both personally and academically. The lessons I learned, specifically in that semester, developed the confidence and curiosity, that inform my work as a regional admissions director today.
Fun Fact:
I love cooking and once catered a wedding for 120 people. It was crazy and exhilarating all at the same time!