Winter Wellness Meditation with Wheaton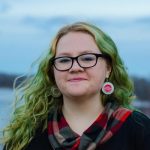 Caleigh Grogan '18 will perform virtual meditation sessions throughout the semester, February 3–May 5, 2021. Sessions will be held every Monday at 5:30 p.m. ET and Wednesday at 8:30 a.m. ET.
The sessions will consist of brief meditation instruction followed by seated silent meditation; different mantras and techniques will be explored throughout the semester. No previous experience necessary, all are welcome!
Chemistry at Wheaton Through the Years
Tuesday, April 20, 2021
12–1 p.m. ET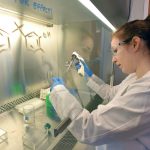 Join us for a panel discussion by alumnae with Elita Pastra-Landis '69, Emerita Professor of Chemistry at Wheaton; Hilary Magruder Gaudet '09, Assistant Professor of Chemistry and Biochemistry; and Carina Rose Sclafani '20, IRTA Fellow at The National Institutes of Health.
Register Here
Celebrating Dale Rogers Marshall
Saturday, May 1, 2021
2–3 p.m. ET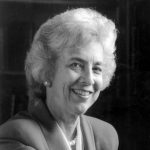 Join President Dennis M. Hanno, members of the faculty, and alumni leaders for a memorial program celebrating the life and Wheaton legacy of Dale Rogers Marshall, who served as President of the college from 1992 – 2004.
Her Wheaton presidency was defined by a strong commitment to the liberal arts, diversity, and social justice. She led recruitment efforts for a diverse and exceptional group of scholars to join the Wheaton faculty, and she instituted new programs aimed at increasing diversity on campus. In April 2005, the college named the Marshall Center for Intercultural Learning in recognition of her.
Animal Transmission of COVID-19: A virtual summer research project with students
Tuesday, May 11
12-1 p.m. ET
For many academics, the necessary shutting down of access to libraries, labs, and offices in response to the COVID-19 pandemic was the end of our professional scholarship for the spring semester of 2020. In this talk, join Kathy Morgan, associate professor of psychology, and Robert Morris, professor of biology, as they discuss how they completed a series of research projects in summer of 2020 involving 50 students and 4 faculty members from 3 different departments.
"Back to the Future": Wheaton's Faculty-led Study Abroad Programs in Tanzania and Bhutan and the Future of Global Education
Wednesday, May 12
12-1:30 p.m. ET
Join retiring professors Donna Kerner (Anthropology) and Bianca Cody Murphy (Psychology) for a look back at the evolution of Wheaton's study abroad initiatives and how faculty-led programs are building a bridge to the future of global education in Wheaton's new Compass curriculum. Moderated by Gretchen Young, Dean for Global Education.
A Piece of Coale: A Conversation with Sam Coale, Professor of English
Wednesday, May 19
12-1p.m. ET

Join us for a fascinating conversation with retiring Professor of English, Sam Coale. Professor Coale is known for his review columns in the Providence Journal on films, literary works and authors, as well as his additional contributions including the numerous books, essays and papers that he has written throughout his illustrious career. In this conversation, he will review his 53 years at Wheaton, discussing the history, curriculum and the Wheaton of today in true Sam Coale style with sincerity and humor.
View Past Virtual Events
The Tens: Friends of Art Alumni Collection 2011–2020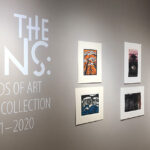 A previous exhibit in Beard and Weil Galleries that showcased a selective array of photography, film, illustrations and sculpture from Wheaton College visual arts majors from the past 10 years.
Natural Solutions for Stress Management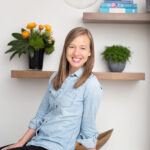 Zoë Hack Keller '05, Holistic Health Coach and Medicinal Herbalist, presented Natural Solutions for Stress Management. Learn how to use food, medicinal herbs, and lifestyle strategies to effectively support your nervous system and reduce stress.
Watch the recording      View the PowerPoint
Strength Training and the Benefits in Everyday Life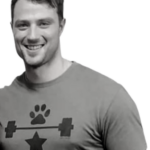 Jon Shepard '10, Certified Strength & Conditioning Specialist and Certified Functional Strength Coach, will discuss the anatomy of strength training and how it can be beneficial in everyday life. This workshop will walk through a typical 4 week session and how it can be structured to accommodate the fitness goals of anyone, at any level.
Whea Are Wheaton: A Black History Month Alumni Panel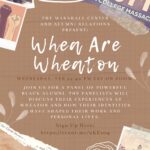 The Marshall Center for Intercultural Learning and Alumni Relations joined together for a virtual Black History Month Alumni Panel. Hear from Nana Asare '15, Kenya Bryant '12 and Maya Ennis '14 as they discuss their Wheaton experience and explore how their identities have shaped their work and personal lives.
How to Promote Healthy Immunity and Mental Health Through Food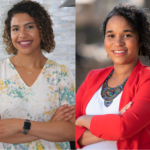 In this workshop, Health and Wellness experts Naihomy Jerez '08, owner of Bagels and Brussels and Dr. Jessica Arrendol Kiely '05 shared tips and tricks for promoting healthy immunity, and positive mental health through food.
i'm yours: Encounters with Art in Our Times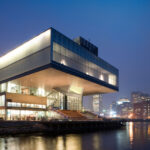 Take a virtual tour of i'm yours: Encounters with Art in Our Times at the Institute of Contemporary Art, Boston. Afterwards, watch an exclusive behind-the-scenes tour with four curators who cover the different themes within the show and what it is like to curate an exhibition during a pandemic.
View the virtual exhibition           View behind-the-scenes
Postcards from the Pandemic
The exhibition is an effort to combat the social isolation this virus has forced on us. It is a chance to see, through the eyes of another, an expression of this experience. It is an opportunity to come together when we still have to remain physically apart.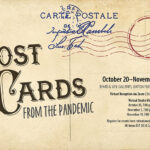 Hosted by the Beard & Weil Galleries
Various dates and times are available.
Holiday Vespers
Wheaton's choral tradition for the holidays continues, celebrating music that spans cultures and time periods, featuring the Wheaton Chorale and Chamber Singers with a guest appearance by the Wheaton Sinfonietta.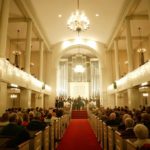 Sunday, December 6, 2020
COVID-19 Update
Dear Alumni:
As the health and safety of all members of our community are our highest priorities, officials across the college have been closely monitoring the ongoing developments regarding the coronavirus (COVID-19) and planning for appropriate action. In an update to the campus community on March 11, it was deemed that all on-campus and off-campus college events are suspended, until further notice. We are continuing to explore opportunities to conduct engagement virtually such as our new book club along with the hope that regional programming will be resumed as soon as we are able. We will update you as plans emerge.
Please note that end-of-semester activities such as Reunion and Commencement have been cancelled, but we plan to celebrate these events on campus in the near future.
If you have any questions, please contact Alumni Relations. Thank you for your understanding.

To contact the office, please email alum@wheatoncollege.edu or call 508-286-8207