Upcoming Events
Gallery Exhibition: To Scatter or Sow—Diaspora in Contemporary Art
September 7–October 23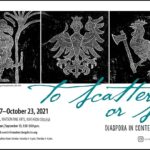 To Scatter or Sow: Diaspora in Contemporary Art serves as a central event for Wheaton's campus-wide initiative to consider Diasporas: Economies, Boundaries, and Kinship. The exhibition includes work by the following artists: Alina Bliumis, Chinatown Pretty: Andria Lo & Valerie Luu, Isabella Cruz-Chong, Patricia Encarnación, Michael Gac Levin, Jodie Lyn-Kee-Chow, and Crys Yin.
Pass the Mic! Create. Curate. Care.
October 22–October 23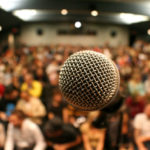 Artists, curators, scholars, and art facilitators recognize that cultural initiatives must respond with more agility and alacrity to the realities of inequity, in all of its forms. This conference will focus on the political potentials of care and compassion as practiced in the arts. Participants will reflect on the differences between hearing and actively listening, and between speaking with and speaking to, in a variety of art-centered exchanges. (This is a virtual event.)
Faculty Speaker Series with Dr. Joel Relihan
November 10, 6-7 p.m. ET

Join us for the sixth Faculty Speaker Series event, celebrating the scholarly research and creative works of Wheaton's faculty members. Dr. Joel C. Relihan, Professor and Chair of Classics, will give a talk titled "The Latest from Hades: Menippean Dispatches from the Other Side," based on his forthcoming book, Lucian: Three Menippean Fantasies.
Run with Roary Virtual 5K
November 7–13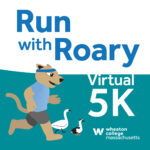 Join the Wheaton community from all around the world for our second Run with Roary Virtual 5k! Participants can walk, run or bike, all at their own pace, on their own time and in their current locations. This year, it's a battle between two teams; Team Cowduck and Team Bruce the Goose. Choose which team you want to be a part of and complete a 5k (3.1 miles) or more between November 7-13, 2021. Let's see which team completes 1,834 miles first!
View Past Virtual Events
State of the College and Annual Meeting of the Alumni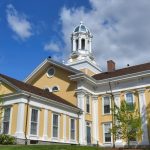 President Dennis M. Hanno shared highlights and challenges of the past year and talked about what is next for Wheaton. Joshua S. Bauchner '95, Alumni Association President, provided an update on Reunion Class Awards and presented this year's Alumni Association Awards.
Watch the recording     View the slides    View the Wheaton Fund slides
Animal Transmission of COVID-19: A Virtual Summer Research Project with Students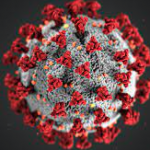 Kathy Morgan, associate professor of psychology, and Robert Morris, professor of biology, discuss how they completed a series of research projects in summer of 2020 involving 50 students and 4 faculty members from 3 different departments.
"Back to the Future": Wheaton's Faculty-led Study Abroad Programs in Tanzania and Bhutan and the Future of Global Education

Retiring professors Donna Kerner, professor of anthropology, and Bianca Cody Murphy, professor of psychology, take a look at the evolution of Wheaton's study abroad initiatives and how faculty-led programs are building a bridge to the future of global education in Wheaton's new Compass curriculum.
Celebrating Dale Rogers Marshall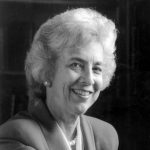 President Dennis M. Hanno, members of the faculty, and alumni leaders joined together for a memorial program celebrating the life and Wheaton legacy of Dale Rogers Marshall, who served as President of the college from 1992 – 2004.
Chemistry at Wheaton Through the Years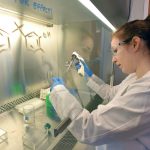 An alumnae panel discussion with Elita Pastra-Landis '69, Emerita Professor of Chemistry at Wheaton; Hilary Magruder Gaudet '09, Assistant Professor of Chemistry and Biochemistry; and Carina Rose Sclafani '20, IRTA Fellow at The National Institutes of Health.
2021 Senior Visual Art Majors' Exhibition: (personal space)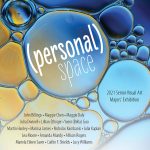 Join us as we celebrate the opening of our annual senior visual art major's exhibition presented in the Beard and Weil Galleries.
The Tens: Friends of Art Alumni Collection 2011–2020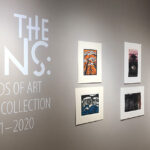 A previous exhibit in Beard and Weil Galleries that showcased a selective array of photography, film, illustrations and sculpture from Wheaton College visual arts majors from the past 10 years.
Natural Solutions for Stress Management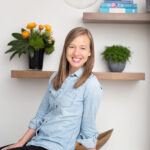 Zoë Hack Keller '05, Holistic Health Coach and Medicinal Herbalist, presented Natural Solutions for Stress Management. Learn how to use food, medicinal herbs, and lifestyle strategies to effectively support your nervous system and reduce stress.
Strength Training and the Benefits in Everyday Life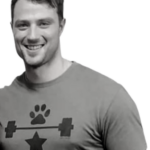 Jon Shepard '10, Certified Strength & Conditioning Specialist and Certified Functional Strength Coach, will discuss the anatomy of strength training and how it can be beneficial in everyday life. This workshop will walk through a typical 4 week session and how it can be structured to accommodate the fitness goals of anyone, at any level.
Whea Are Wheaton: A Black History Month Alumni Panel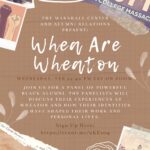 The Marshall Center for Intercultural Learning and Alumni Relations joined together for a virtual Black History Month Alumni Panel. Hear from Nana Asare '15, Kenya Bryant '12 and Maya Ennis '14 as they discuss their Wheaton experience and explore how their identities have shaped their work and personal lives.
How to Promote Healthy Immunity and Mental Health Through Food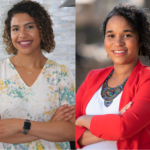 In this workshop, Health and Wellness experts Naihomy Jerez '08, owner of Bagels and Brussels and Dr. Jessica Arrendol Kiely '05 shared tips and tricks for promoting healthy immunity, and positive mental health through food.
i'm yours: Encounters with Art in Our Times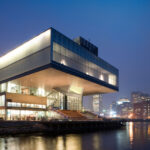 Take a virtual tour of i'm yours: Encounters with Art in Our Times at the Institute of Contemporary Art, Boston. Afterwards, watch an exclusive behind-the-scenes tour with four curators who cover the different themes within the show and what it is like to curate an exhibition during a pandemic.
Postcards from the Pandemic
The exhibition is an effort to combat the social isolation this virus has forced on us. It is a chance to see, through the eyes of another, an expression of this experience. It is an opportunity to come together when we still have to remain physically apart.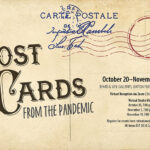 Hosted by the Beard & Weil Galleries
Various dates and times are available.
Holiday Vespers
Wheaton's choral tradition for the holidays continues, celebrating music that spans cultures and time periods, featuring the Wheaton Chorale and Chamber Singers with a guest appearance by the Wheaton Sinfonietta.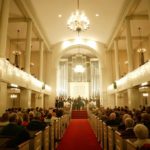 Sunday, December 6, 2020
COVID-19 Update
Dear Alumni:
As the health and safety of all members of our community are our highest priorities, officials across the college have been closely monitoring the ongoing developments regarding the coronavirus (COVID-19) and planning for appropriate action. In an update to the campus community on March 11, it was deemed that all on-campus and off-campus college events are suspended, until further notice. We are continuing to explore opportunities to conduct engagement virtually such as our new book club along with the hope that regional programming will be resumed as soon as we are able. We will update you as plans emerge.
Please note that end-of-semester activities such as Reunion and Commencement have been cancelled, but we plan to celebrate these events on campus in the near future.
If you have any questions, please contact Alumni Relations. Thank you for your understanding.

To contact the office, please email alum@wheatoncollege.edu or call 508-286-8207