i'm yours: Encounters with Art in Our Times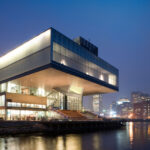 Join the Wheaton community for a virtual behind-the-scenes look at the exhibition i'm yours: Encounters with Art in Our Times at the Institute of Contemporary Art, Boston. Enjoy a conversation with four curators who will cover the different themes within the show and what it is like to curate an exhibition during a pandemic.
Thursday, January 14 @ 7 p.m. ET
Tour of the Africa Galleries: Penn Museum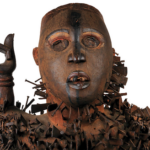 You are cordially invited to join fellow alumni and parents for an exclusive guided tour with Clay Katongo, Global Guide from the Penn Museum.  Clay will take you on a virtual tour of the Africa Galleries which will explore the histories and connections of African material culture as a way to better understand our shared world.
Thursday, January 21, 2021 @ 5 p.m. ET 
Postcards from the Pandemic
The exhibition is an effort to combat the social isolation this virus has forced on us. It is a chance to see, through the eyes of another, an expression of this experience. It is an opportunity to come together when we still have to remain physically apart.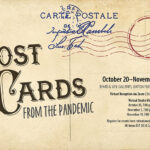 Hosted by the Beard & Weil Galleries
Various dates and times are available.
Holiday Vespers
Wheaton's choral tradition for the holidays continues, celebrating music that spans cultures and time periods, featuring the Wheaton Chorale and Chamber Singers with a guest appearance by the Wheaton Sinfonietta.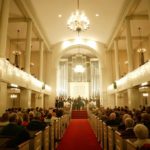 Sunday, December 6, 2020
COVID-19 Update
Dear Alumni:
As the health and safety of all members of our community are our highest priorities, officials across the college have been closely monitoring the ongoing developments regarding the coronavirus (COVID-19) and planning for appropriate action. In an update to the campus community on March 11, it was deemed that all on-campus and off-campus college events are suspended, until further notice. We are continuing to explore opportunities to conduct engagement virtually such as our new book club along with the hope that regional programming will be resumed as soon as we are able. We will update you as plans emerge.
Please note that end-of-semester activities such as Reunion and Commencement have been cancelled, but we plan to celebrate these events on campus in the near future.
If you have any questions, please contact Alumni Relations. Thank you for your understanding.

To contact the office, please email alum@wheatoncollege.edu or call 508-286-8207