The WIIH invites scholars, artists, and other distinguished guests based on an annual theme that connects the humanities to other fields of study. Through the WIIH, visitors share their expertise in large venues and intimate settings with members of the Wheaton community. Via lectures, performances, exhibitions, and discussions, we give students and colleagues the opportunity to explore ideas more deeply by engaging with expert practitioners who are often teacher-scholars, by sharing innovative intellectual inquiries with our undergraduates and by creating a forum for thoughtful exchange in and beyond the Wheaton community.
2018-19
This year's series of events enacted the humanities by expressing our shared human experience through collaborations with dynamic artists, healers, and expert scholars. Led by Playwright-in-Residence Charlotte Meehan in partnership with Provost Renée White, and Professors M. Gabriela Torres, Stephanie Burlington Daniels, Kirk Anderson, and Wheaton undergraduates, the Institute is hosting two powerful and inspiring performance events in the fall and a two-day participatory symposium on narrative medicine in the spring.
This programming provides Wheaton students and the whole community with opportunities for experiential learning, inclusive conversation, art making, ritual healing, and storytelling. We will use these occasions to choose the generous life of the mind and to celebrate its transformative power together.
Wednesday, March 6 – Thursday, March 7, 2019
Narrative Medicine and the Healing Arts: A Participatory Symposium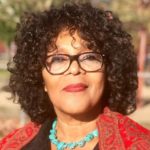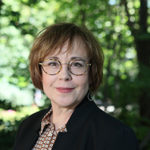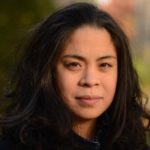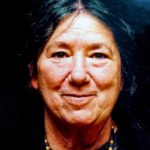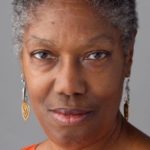 A two-day celebration of holistic healing practices for body, mind, spirit, and community. Yoga workshops, story circles, poetry, drama, and sharing through music will be complemented by ceremonial meals to bring the Wheaton community into a new state of mindfulness around contributing to a peaceful and just world from within.
Yoga master Maya Breuer, American Indian peace activist Irene "Strong Oak" Lefebvre (of Maliseet and Mi'kmaq descent), performance artist Robbie McCauley, poet Sarah Gambito, and disabilities-related feminist theatre practitioner/scholar Brenda Foley, join together to bring Wheaton students and the whole community into two full days of thinking, moving, and healing.
Hosted by Professors Charlotte Meehan, Stephanie Burlington Daniels and Gabriela Torres with guest host, Sarah Gambito (Director, MFA creative writing program, Fordham University).

Thursday, November 1, 2018, 5:00 pm, Cole Memorial Chapel
Abena Koomson-Davis: Songs of Transformation
Performer, Educational Leader, and Wordsmith Abena Koomson-Davis will work with Wheaton students to bring a selection of the most beloved works of African American poetry into song. Inspired by her participation as Musical Director of the Resistance Revival Chorus, she will lead a culminating performance of voices in Cole Chapel for the whole community. Koomson-Davis performs Langston Hughes' "Let America Be America Again."
Wednesday, September 26, 2018, 5:00 pm, Cole Memorial Chapel
Reverend Billy & Savitri D: Performing Resistance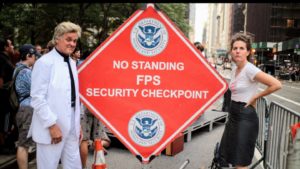 Savitri D and Reverend Billy Talen are co-founders of the New York-based radical performance community, "The Church of Stop Shopping." The core of the group are singers and musicians, known as "Reverend Billy & the Stop Shopping Choir." They are known as activists-who-sing. They visit Wheaton after years of activism against the toxicity of Monsanto and Bayer, with concerts in Trump Tower, at EPA hearings, and at the Statue of Liberty. Because some of the Stop Shoppers are from Peru, South Korea, Ethiopia and Ireland, they are targeted by immigration police, with nine arrests this year.
2017-2018
This year's events provided Wheaton students and the whole community with opportunities for experiential learning with a diverse roster of distinguished guests. They created occasions for celebration, collaboration, and creative means of interpreting our world today through courses and a series of events from impactful theater, to discussion about gastronomic objects, to a performance by a MacArthur genius, and a conversation about Islamic law.
Tuesday, October 3, 2017, 5:00 pm, Ellison Lecture Hall, Watson Fine Arts
Making Personal, Historical, and Topical Occurrences into Impactful Theater: A Multimedia Lecture by video artist/playwright James Scruggs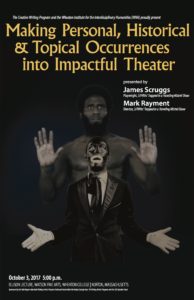 James Scruggs presents a multimedia talk/dialog/workshop focusing on his career as a writer, performer and producer of large-scale theatrical works often exploring race, racism and gender politics. Actor and director Mark Rayment will join the discussion, particularly around the development of the new work 3/Fifths' Trapped in a Traveling Minstrel Show, which Sleeping Weazel will premiere at Boston Center for the Arts in early November.
Tuesday, October 3, 2017, 6:30 pm, Kresge Experimental Theatre, Watson Fine Arts
Director Mark Rayment engages students in an improvisational workshop on creating theatre as social practice.
Monday, November 13, 2017, 7:30 pm, Ellison Lecture Hall, Watson Fine Art
The Gastronomic Object: A Conversation with Rosemary Liss '11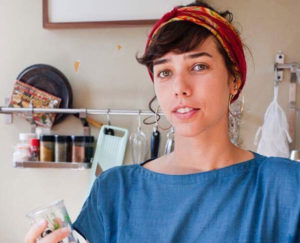 Wheaton alum Rosemary Liss '11 and Professor Jonathan Brumberg-Kraus discuss her art work that explores the connection between taste and embodied experience. Among the topics covered will be flavor profiles, making a mess, and intuitive womb movements.
Tuesday, November 14, 2017, 6:30-8:30 pm, Kresge Experimental Theatre, Watson Fine Arts
Say It With Food
An interactive installation of food, art and conversation composed and performed by artist in residence Rosemary Liss '11 and the students of the "Rituals of Dinner" First Year Seminar.
Wednesday, March 21, 2018, Kresge Experimental Theatre, Watson Fine Arts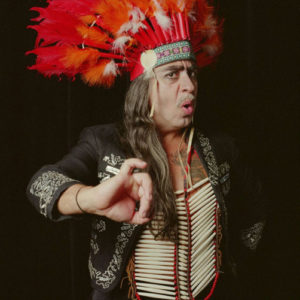 Guillermo Gomez-Pena and Balitronica Gomez perform rituals of outrage, rebellion, and healing.
MacArthur Fellowship winning performance artist Guillermo Gomez-Pena addresses border culture and the politics of the brown body in ways no one has ever seen before.
Thursday, March 22, 2018, Kresge Experimental Theatre, Watson Fine Arts
Guillermo Gomez-Pena and Balitronica Gomez hold a performance workshop open to all Wheaton students.
Tuesday, March 27, 2018, 7:00 pm, Holman Room, Mary Lyon
Sharia to the People: Breaking the Interpretive Monopoly on Islamic Law


Rumee Ahmed, Associate Dean of the Faculty of Arts and Associate Professor of Islamic Law at University of British Columbia, will speak on contemporary Islamic interpretation of the Qur'an.
Tuesday May 1st, 2018, Ellison Lecture Hall, Watson Fine Arts
Conspiracy Theories: The Humanities, Values, and Careers
Dr. Paula Krebs is the Executive Director of the Modern Language Association and was a professor of Victorian literature and English Department chair at Wheaton College where she taught for 20 years. She discusses the importance of the humanities in higher education and in our world today.
2016-17
Screening of Mala Mala, a 2014 Puerto Rican documentary film directed by Antonio Santini and Dan Sickles
Puerto Rican artist and performer Freddie Mercado
Marie-Hélène / Sam Bourcier, Professor of Cultural Studies, Queer and Gender Studies at the University of Lille, France.
The WIIH at the 2016 Celebration of the Humanities
Workshop on Queerness and Queering (HISP 325 Queer Politics and Hispanisms)
Presentation and Table Talk Session with the Board of Trustees: "Humanities at Wheaton: Queerness, Interpretation, and Artistic Expression." Prof. Montserrat Pérez-Toribio and Prof. Jonathan Brumberg-Kraus (February 10th)
Margot Weiss, Associate Professor of American Studies and Anthropology at Wesleyan University.
Co-directors of the WIIH 2016-17 Prof. Gabriela Torres and Prof. Montserrat Pérez attend the Medical Humanities Summer Institute at the University of Miami. (May 19-20th)
"RESIST" a short documentary about queerness and queering directed by Leury Holguin '19, finalist in the "2017 LGBTQ Shorts Film Festival."
Events (in collaboration with QTPOC – Queer and Trans People of Color Club)
Panel on Masculinity (Both co-directors of the WIIH, Gabriela Torres and Montserrat Pérez lead a panel on masculinity along with Prof. Shawn Christian, Brandon White, Tai Feaster and Brendon Soltis) –open to students, faculty and staff- (November 29th)
Imam Daayiee Abdullah. LECTURE on"Queer Politics, Bodies of Color and Islam" (March 1st)
International Women's Day. Public Event in the Dimple. (March 8th)
2015-16
September 23, 2015
Creativity, Community, and Social Justice: Photography and Democracy"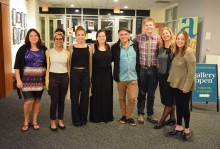 A lecture and discussion with Cedric Nunn, documentary photographer from South Africa, in conjunction with two special exhibits of South African resistance art in the Beard Gallery ("Unsettled: One Hundred Years War of Resistance" and "Johannesburg in Print").
September 28, 2015
Grant Writing Workshop
A workshop for WIIH fellows to learn the fundamentals of grant writing, led by Marcia Cone, C.E.O. and Founding Executive of the Women's Fund of Rhode Island (2005-2014).
October 5, 2015
Marketing Workshop
An interactive workshop for WIIH fellows to learn from Martha Peterson, Chief Strategist at Mercury Media and alumna mentor, about social media, project management, and marketing.
October 8, 2015
Social Media Workshop
A conversation for WIIH fellows with Antonio Jakes, Associate Engagement Manager at Carrot Creative and alumnus mentor, about social media marketing.
October 26, 2015
Craig Werner: Outreach Teaching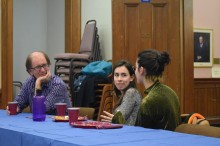 A lecture by Craig Werner, Professor of Afro-American Studies at the University of Wisconsin-Madison and participant in the Odyssey Project.
November 5, 2015
Data Visualization Workshop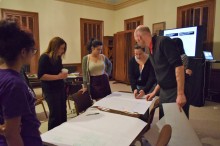 An interactive workshop for WIIH fellows with Patrick Rashleigh, Data Visualization Coordinator at the Rockefeller Library of Brown University.
November 9, 2015
Public Speaking Workshop
A talk for WIIH fellows by Jennifer Madden, Visiting Instructor of Theater at Wheaton College.
December 7, 2015
Gender, Sexual Health Promotion, and the Practice of Public Health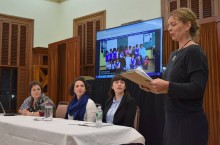 An alumni mentor panel composed of Lisa Weiner-Mahfuz '94, Vice President of Programs and Development at the Religious Coalition for Reproductive Choice and Co-Founder of Intersections/Intersecciones Consulting; Valerie Tobia '07, Integrated Behavioral Health Clinician at the Family Health Center of Worcester; and Sophie Howard '14, Health Care Assistant at the Planned Parenthood League of Massachusetts.
March 23, 2016
Jane E. Ruby Lecture: Redefining Rape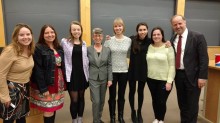 The annual Jane E. Ruby lecture, this year by Estelle Freedman, Edgar E. Robinson Professor of History at Stanford University, on her formative book Redefining Rape, a history of rape that demonstrates that our definition of rape has depended heavily on dynamics of political power and social privilege.
April 28, 2016
The Violence of Care
A lecture followed by discussion with Sameena Mulla, Assistant Professor of Anthropology at Marquette University (WI), about her most recent book The Violence of Care: Rape Victims, Forensic Nurses and Sexual Assault Intervention.
May 2 and 4, 2016
WIIH Sponsored Student Approaches to Sexual Assault Prevention
Presentations of Medical Anthropology and Violence Against Women students on their ideas for change to Wheaton's sexual assault prevention materials, a semester-long project in WIIH-affiliated courses culminating in group proposals.
2014-15

November 19, 2014 – January 9, 2015
Goya and Beethoven: Finding a Voice out of Silence
This exhibition, created and organized by Professor Evie Staudinger's Art History class, Impossible Monsters: Goya as Painter and Printmaker featured prints by the artist from Wheaton's Permanent Collection, including one that was donated in December 2013 by Alexander B.V. Johnson and Roberta J.M. Olson, and one that will be newly purchased by students in this class through the generosity of a fund provided by Kathy Denniston '73.
2013-14
February 20, 2014
Art, Science, and the Cosmic Connection: A Lecture by Monica and Tyler Aiello

This guest lecture by the Aiellos, in conjunction with their exhibition at Wheaton College, spoke to the interdisciplinary nature of knowledge and the role of art in emerging scientific fields.
In the space between art and science exists the artistic explorations of Monica and Tyler Aiello, the husband and wife team who translate the macro and micro of the Universe into form. Monica consults with noted scientists involved with NASA's planetary missions to construct her astro-geologically inspired work. After extensive research, she creates her lush, glassy pieces by meticulously layering acrylic, varnish, ink and fiber – like strata to interpret the geomorphology of the planets and moons within our Solar System. Tyler's elegant sculptures draw from the micromorphology within the organic world of biology, botany and chemistry using mathematics. He unites sensual, biomorphic forms using industrial materials such as wood, steel and light.
The event provided students with an intriguing opportunity to learn how the humanities continue to shape the discipline of science, in addition to illustrating the ways we navigate the information gleaned from scientific discovery.
The work of Monica and Tyler Aiello speaks to the interdisciplinarity of knowledge and narrative expressed through scientific data and visual creations, and, as such illustrate the WIIH's theme for this year.
Polar Opposites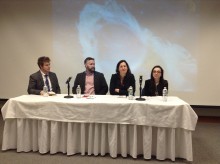 Using their respective explorations of the earth's poles, Artist Jane Marsching and Geochemist Matt Evans shared their research, methodologies, and outcomes to elucidate the similarities and the differences between an artist's and a scientist's quest for knowledge.
Artist, Jane D. Marsching explores our past, present and future human impact on the environment through interdisciplinary and collaborative research-based practices. Her project "Arctic Listening Post" explores climate change and sustainability through a multiplicity of voices that combine various materials such as film, photography, web-based production, and writing components.
Associate Professor of Chemistry and Geology Matthew Evans is working on a NASA-funded study of the connections between recent ice sheet melt, sea ice decline and enhanced ocean biological productivity on the coast of Antarctica. With Wheaton students, he is searching for a historical precedent for the rapid changes that are occurring in Antarctica, Greenland, and elsewhere.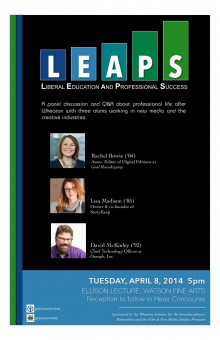 The Wheaton Institute for the Interdisciplinary Humanities was lucky enough to have Professor Evans and Jane Marsching participate in a dynamic panel discussion about the future of climate change, and the role of the humanities in shaping that discussion.
The event was a huge success, and was even featured in an article by Wheaton's communication office. Of further note was the fact that this event was completely organized and moderated by student fellows of the WIIH, thus giving students an opportunity to expand their classroom learning in practical ways.
April 20, 2014
2014 saw the inauguration of Wheaton Leaps, an event which brings recent Wheaton graduates back to campus to discuss their paths to success in the professional world.
2012-13
Practicing Medicine and Practicing the Humanities
The WIIH's inaugural season opened with four leading medical practitioners in the community discussing how they bring the arts and humanities into their profession. This event focused on the important role the humanities currently plays in fields traditionally thought to be isolated from the humanities.
The panelists spoke about how their backgrounds in the humanities enabled them to acquire the skills that would become crucial to their professional success. All four doctors stressed the fact that knowing the science was only part of the equation when it came to being an excellent physician. Equally important, when it came to treating patients, was the compassion and understanding of the human condition that can only be gained from having a rich background in the humanities.
Participants included: Dr. Cheng-Chieh Chuang (Internal Medicine, Lakeside Family Practice), Dr. Melissa DiPetrillo (Internal Medicine, Boston University Medical School), Dr. Angela Leung (Endocrinology, Boston University Medical School), and Dr. Daniel Oates (Geriatrics, Granite Medical Group).
April 1, 2013
The Humanities Give Back: Inaugurating the WIIH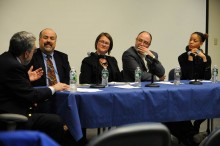 This event, a gala round table discussion on the value of the humanities brought renowned scholars to Wheaton to discuss the state of the humanities in Higher Education today and the path to humanities revitalization going forward.
The WIIH's official inauguration brought Dr. Anthony Grafton, Henry Putnam University Professor of History at Princeton University and 2011 President of the American Historical Association back to campus to moderate a gala roundtable discussion featuring: Prof. Khiara Bridges (Criminal Law and Anthropology, Boston University), Prof. Rafael Campo (Internal Medicine, Harvard Medical School and Lesley University Creative Writing Program),Prof. Diana Dabby (Electrical Engineering and Music, Olin College of Engineering), Prof. Tara Nummedal (History of Science, Brown University Science and Technology Program), and Prof. Miguel Rivera-Santos (Strategy and International Business, Babson College and EMLYON Business School).