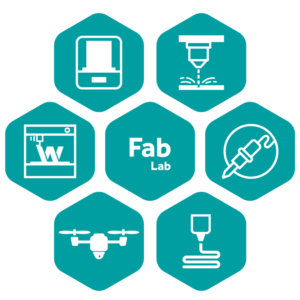 Wheaton's Fab Lab
The Fab Lab is home to a laser cutter and engraver, multiple FDM and SLA 3D printers, a 3D scanner, a PCB milling machine, and multiple soldering stations. It is also conveniently located next to the Machine Shop, which houses a 5-axis and a 3-axis milling machine and a variety of other tools.
The Fab Lab is representative of the most familiar aspects of makerspace culture and is a good place for newcomers to experience hands-on design for the first time! For students interested in a deeper dive, check out Intro to Digital Fabrication; a multidisciplinary course intended to provide a high level exploration of additive and subtractive manufacturing tools and applications. Technologies like 3D printing are just the tip of the iceberg when it comes to analyzing how digital fabrication is transforming our world.
Lab Hours
Monday – Saturday 3 p.m. – 8 p.m.
To learn to use these tools, please reach out to Madison at dunaway_madison@wheatoncollege.edu. If you are already trained by one of our Team Members and have a Training ID, you are now able to book appointments on a limited selection of tools by clicking on the link below.
Book an appointment in the Fab Lab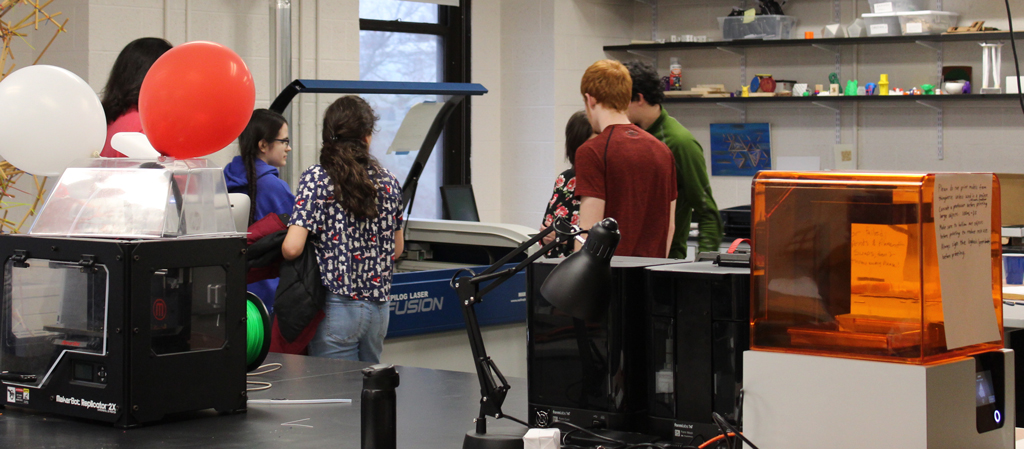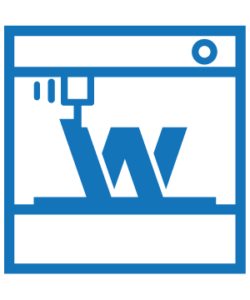 Desktop Mill
Desktop Mill
FDM Printers
FDM Printers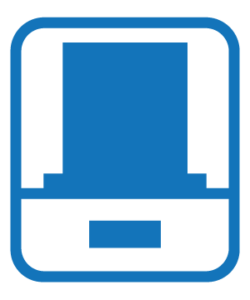 SLA Printers
SLA Printers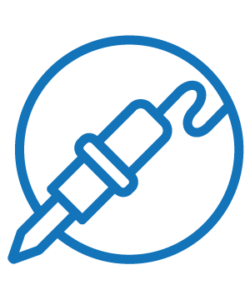 Soldering Bench
Soldering Bench
With applications for electronics, metalwork, and even crafts such as jewelry, soldering is a great way to fuse together disciplines and projects.