The Center for Global Education (CGE) works to provide a range of opportunities for faculty to make connections, develop relationships and engage with the global community as means of the enhancing their teaching and research.
Whether leading a short term faculty-led program, teaching at a partner institution, assisting the CGE in developing new international programming for students, or engaging in research with international colleagues, Wheaton College believes bringing a global perspective into the classroom enhances learning.  Links here provide information about just some of the opportunities available to faculty.
On this page:
Short Term Faculty-led Program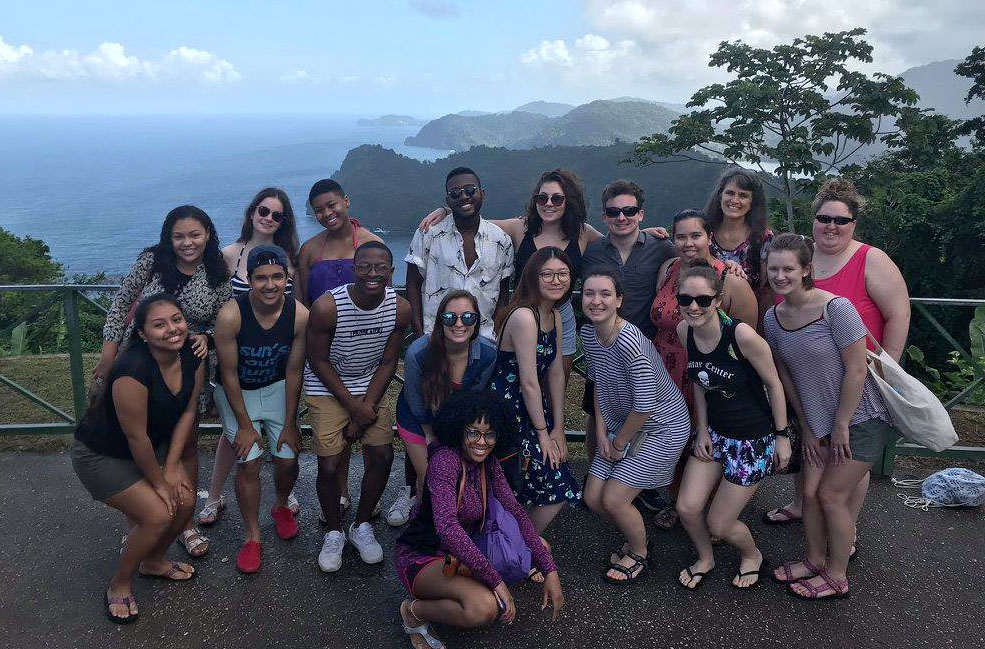 In our ongoing commitment to internationalize the curriculum and to develop new and unique international education experiences for our students, Wheaton faculty are encouraged to develop short-term, faculty-led study abroad programs.
Proposal guidelines and additional information can be found on insideWheaton.
Teach Abroad
---
Wheaton in Bhutan
Apply to be Resident Director of Wheaton's own semester-long study abroad program at Royal Thimpu College in Bhutan.
Denmark International Study Program (DIS)
The DIS program located in Copenhagen, Denmark is seeking faculty members who may wish to spend a semester or summer in Copenhagen and may want to teach a course while there. Faculty members will be compensated on a per course basis.
DIS was founded in 1959 and is an internationally renowned study abroad institution affiliated with the University of Copenhagen. DIS offers a number of specialized semester, full-year, and summer programs in a wide range of academic fields. Students have access to a large number of academically challenging and intellectually stimulating courses focusing on European themes and issues and utilizing Copenhagen's strong research environment and educational resources.
Interested faculty are encouraged to visit DIS online at www.disp.dk and/or contact the Center for Global Education.
IES Abroad (multiple destinations)
IES Abroad offers Teaching Grants for faculty members from full member consortium schools to teach at select IES Abroad programs. IES will provide Round-trip airfare, teaching stipend, and a housing allowance in exchange for teaching one course.
Research and Professional Development
Our international partner institutions and programs are eager to work with you.
---
CIEE International Faculty Development Seminar
Ask Montse Perez how the conference she attended entitled  "The Integration of Intercultural Learning into Curricular and Co Curricular Planning" in Alicante was!
Learn more about the CIEE International Faculty Development Seminar
IES Professional Development Opportunities
IES offers professional development opportunities such as Faculty Development Seminars (substantially subsidized due to our membership in the consortium) and Research Grants (faculty members from IES Abroad member schools visit an IES Abroad Center for up to a month to engage in their own research that relates to the Center's curriculum, give lectures, and collaborate with IES Abroad faculty while gaining in-depth knowledge of the Center.
Fulbright programs
Traditional Scholar Program
Each year, approximately 800 Fulbright awards are made to US citizens for teaching and/or research in more than 100 countries around the world. Faculty are encouraged to apply for these awards. They offer a wonderful opportunity to enhance one's knowledge of a different culture and new experiences that can serve to infuse the curriculum with global perspectives.
Alumni Initiative Award Program
This award is made available to develop and sustain ongoing contacts and partnerships initiated as a result of a Fulbright award. Wheaton has already received one of these awards to support a bilateral exchange between Wheaton's Department of Music and the Music Department at the University College, Cork, Ireland.
Scholar in Residence Program
The Worldwide Fulbright Scholar-in-Residence Program brings visiting scholars and professionals from abroad to lecture at U.S. colleges and universities for one semester or one academic year. Colleges like Wheaton are especially competitive for such awards. This is yet another important way of offering our students unique perspectives on the subjects of their study from scholars based overseas.
Fulbright-Hays Seminars Abroad Program
The Fulbright-Hays Seminars Abroad Program provides an opportunity for short-term study and travel abroad to faculty with responsibilities for curriculum development in fields related to humanities, languages, and area studies. Seminars occur in ten different countries each year and cater to faculty with little or no experience in the host country who can demonstrate the need to develop and enhance their curriculum as a result of such exposure.
More about the Fulbright Programs
Additional information for current faculty can be found on the Center for Global Education page of insideWheaton (login required).