Wheaton to present third annual Social Impact Conference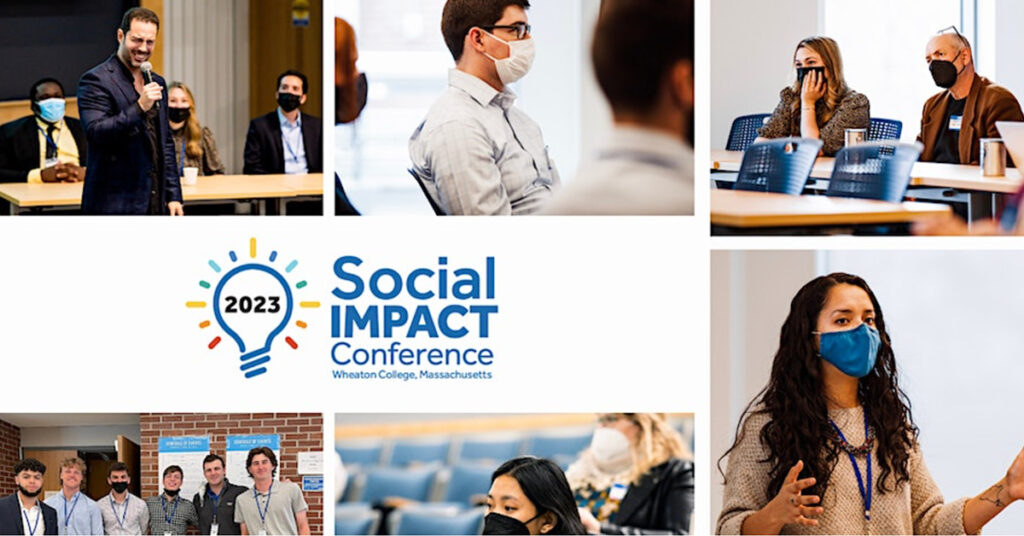 Event will unite
students, professionals and others looking to harness business for good
A student-run conference at Wheaton College (MA) will bring together students, distinguished faculty, industry professionals and local community members to explore the myriad ways organizations can manifest social change.
This year marks the third annual Wheaton Social Impact Conference, which is scheduled to take place on Friday, April 21, from 9 a.m. to 5 p.m., in the Diana Davis Spencer Discovery Center Dedicated to Free Speech and Innovation.
The in-person conference is part of Wheaton's larger efforts to infuse social entrepreneurship education and innovation within the liberal arts. Students will have the opportunity to network with practitioners and scholars working on social impact issues while learning how to employ their own talents for social good.
Distinguished scientist Nigel Danielson-Ewing, the director of emerging modalities at Phenomenex, will kick off the conference with a keynote address.
Among this year's organizations offering expertise and insight are Amos House, Mansfield Bio-Incubator, Rhode Island Black Business Association, Huron Consulting, USL Technology, SCS Global Services and Phenomenex. Wheaton's associate vice president for institutional equity and belonging Luis Parades and President Michale Whelan also are scheduled to participate.
Panel sessions will delve into a range of topics, such as organizational approaches to climate change, workforce development in addressing mass incarceration, women's health, sustainable business from a finance perspective, and many more. This event will conclude with the Alumni Social Impact Award ceremony, which will honor Jo Ann Simons '75, CEO/president of Northeast Arc.
Student organizers leading the way include Ariel Ferreira '24, Jayanna D'Silva '26, Ervin Williams '24, Jack Luyrink '23, Kristopher Nunez '24 and Gabriel Fellows '23.
"My favorite part of the Social Impact Conference is seeing professionals and practitioners come together with students and the community to collaborate and discuss ways to make meaningful change," said Ferreira, who is the leadership committee chair for the event. The junior, a political science and business major, is focusing her studies on workforce and human development as tools to address poverty and income inequality.
Ervin Williams '24, who will moderate panel sessions and oversee merchandise sales, said that the event helps build a community dedicated to making a lasting impact on the world through a diverse array of industries. "Many people seek to be the change they wish to see in the world, and this conference brings those people together to highlight ways in which others are making a lasting impact and inspire those who want to do the same. "
Faculty guiding students include Imran Chowdhury, associate professor of business and management and Diana Davis Spencer Chair of Social Entrepreneurship; Pabel Delgado, professor of the practice of social entrepreneurship; and Archana Shah, social entrepreneur in residence.
"I love the energy of the event, and seeing the hard work that the student organizers at Wheaton come together on the day of the conference," said Chowdhury.
The event is sponsored by Social Enterprise Greenhouse, Mansfield Bioi-Incubator Inc. and Aroma Joe's.