Wheaton associate provost wins ACE fellowship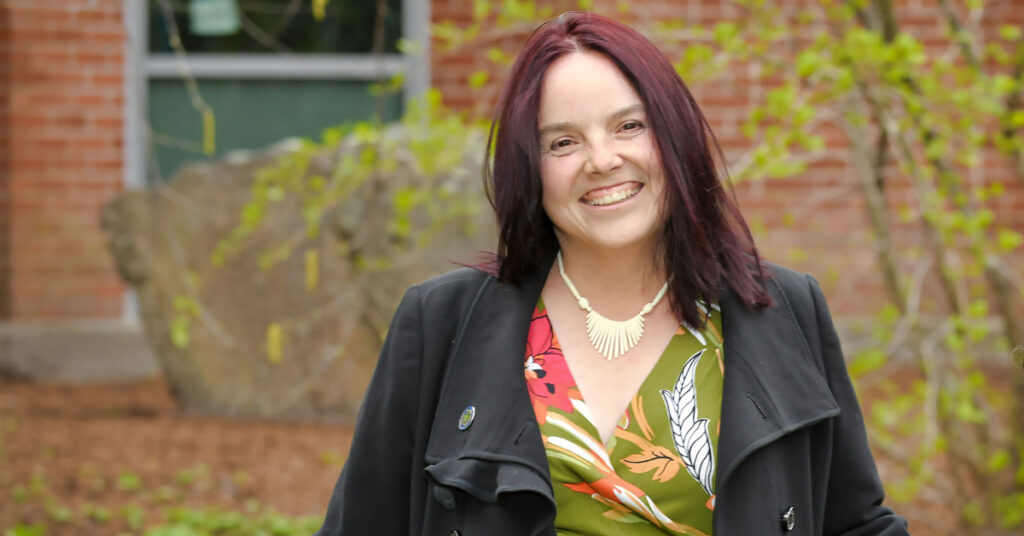 M. Gabriela Torres will participate in leadership-building program
The American Council on Education (ACE) has named M. Gabriela Torres, Wheaton College associate provost for academic administration and faculty affairs, as an ACE Fellow for the academic year 2023–24.
Since 1965, more than 2,500 vice presidents, deans, department chairs and other emerging leaders have participated in the ACE Fellows Program, a learning experience that enables participants to immerse themselves in the study and practice of leadership. Participants experience the culture, policies and decision-making processes of another institution and bring those lessons back to their home campus.
Torres said she is both thrilled and honored for the recognition and opportunity.
"The ACE fellowship is a unique opportunity to learn about the changing landscape of higher education today. It will give me the chance to work immersively within my placement institution as well as with a cohort of academic leaders across the U.S.," Torres said. "From this experience, I will learn about different institutional and leadership models, how higher education can better communicate its value to students, parents and the communities in which they are located, and how to best foster innovation toward improving educational access and education's social justice imperative."
Torres is one of 36 fellows selected nationwide after a rigorous nomination and application process.
"I am delighted for Gabriela, who has demonstrated she is an effective and thoughtful leader by being awarded this impressive national fellowship," said Wheaton Provost Touba Ghadessi. "The process is intense and Gabriela's selection speaks to Wheaton's commitment, as an institution, to provide a meaningful professional opportunity to its constituents and to support them through it, but most importantly to Gabriela's wonderful ability to leverage her strengths in purposeful ways."
"Gabriela aligns mission, vision and policies in ways that respect the history of the institution while anticipating its future needs," Ghadessi said.
In addition to her role as associate provost, Torres serves as a professor and William Isaac Cole Chair in anthropology and helps lead diversity and inclusion initiatives on campus. She received Wheaton's Martin Luther King Jr. Legacy Award in 2022; is a three-time winner of the Faculty Appreciation Prize; and was recognized with the Gender Equity Award from the American Anthropological Association.
Torres also is the principal investigator of a competitive $560,000 grant from the Mellon Foundation that explores the role that race, cultural backgrounds and global perspectives play in the study of health and medicine and in the equitable delivery of health care. She recently was interviewed as a guest on episode 108 of Diverse: Issues In Higher Education's weekly podcast "In The Margins."
ACE Fellows return to their home institutions with new knowledge and skills that contribute to capacity-building efforts, along with a network of peers across the country and abroad.
"The ACE Fellows Program has a proven track record of developing agile leaders, and it fuels the expansion of a talented and diverse higher education leadership pipeline," said ACE President Ted Mitchel in a statement. "ACE Fellows engage in unique learning experiences before returning to their home campuses armed with a fresh outlook and distinct skillset. I am excited to see all that this class accomplishes."
Torres said she looks forward to bringing what she learns back to Wheaton.
"I know that this knowledge will undoubtedly help us as we continue to support our liberal arts mission and develop new initiatives and programs that are firmly entrenched in the strengths and future-facing outlook of our vibrant academic community," she said.