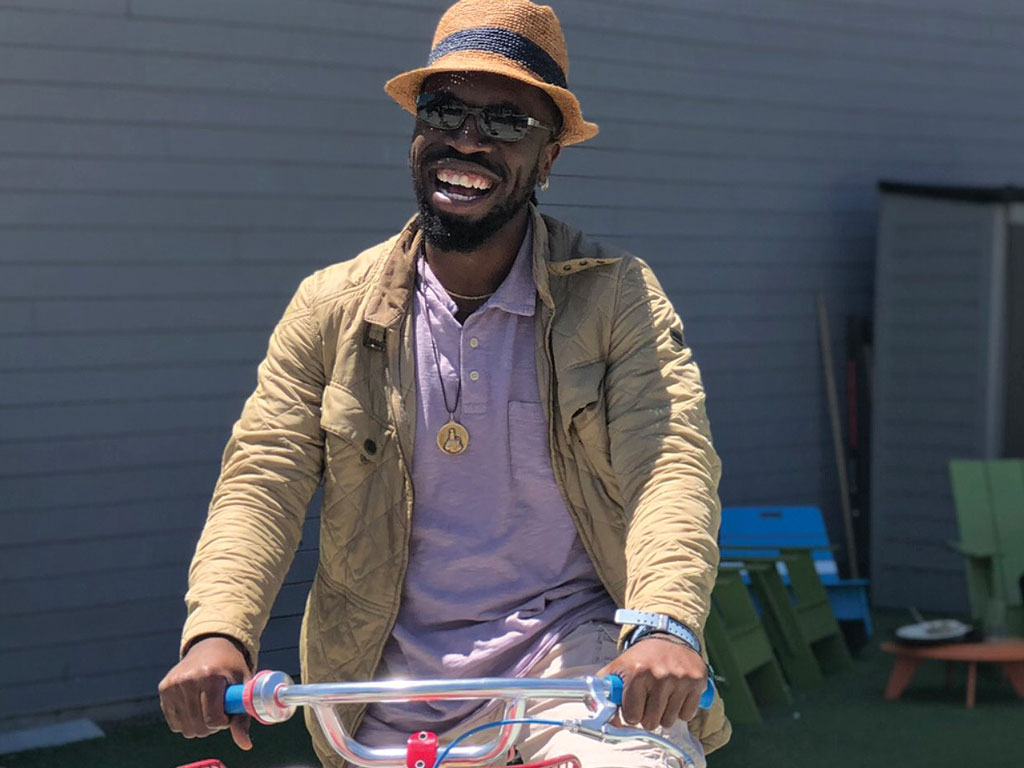 When we asked Andru Anderson '19, who interned at Google in summer 2018, to send us a photo of him at work and he emailed us back an image of himself gleefully riding a bicycle, we had to ask, why? And we are so glad we did.
"The bike is one of the numerous G-bikes that are available to the public on all Google campuses. What makes that bike so special is that it's the first bike I rode here at Google," Anderson said. "It took me 21 years to learn how to ride a bike, and I learned while I was studying abroad in Denmark my junior year; my host dad was the one who taught me. That will stick with me for the rest of my life.
"Every time I mount a bike it feels like I'm back in Denmark, one of the biggest biking cultures in the world. Riding a bike was something I never thought I'd be able to get down. I'm very happy that I proved myself wrong. You can't keep me off a bike here at Google and I'm very thankful that Google provides us with this, along with so many other opportunities as well."
The anthropology and business and management double major was chosen for the Building Opportunities for Leadership and Development (BOLD) internship program. The paid summer internship is for rising undergraduate seniors who are interested in working in technology and full-time opportunities at Google and is designed to expose historically under-represented students in the technology field to career opportunities.
Anderson, who is a Posse Scholar, got his internship through his Posse Foundation network and worked in the Staffing Channels Department based in Mountain View, Calif. (Google is one of the foundation's company partners.)