T'nysha Peete '25 supports mental well-being at internship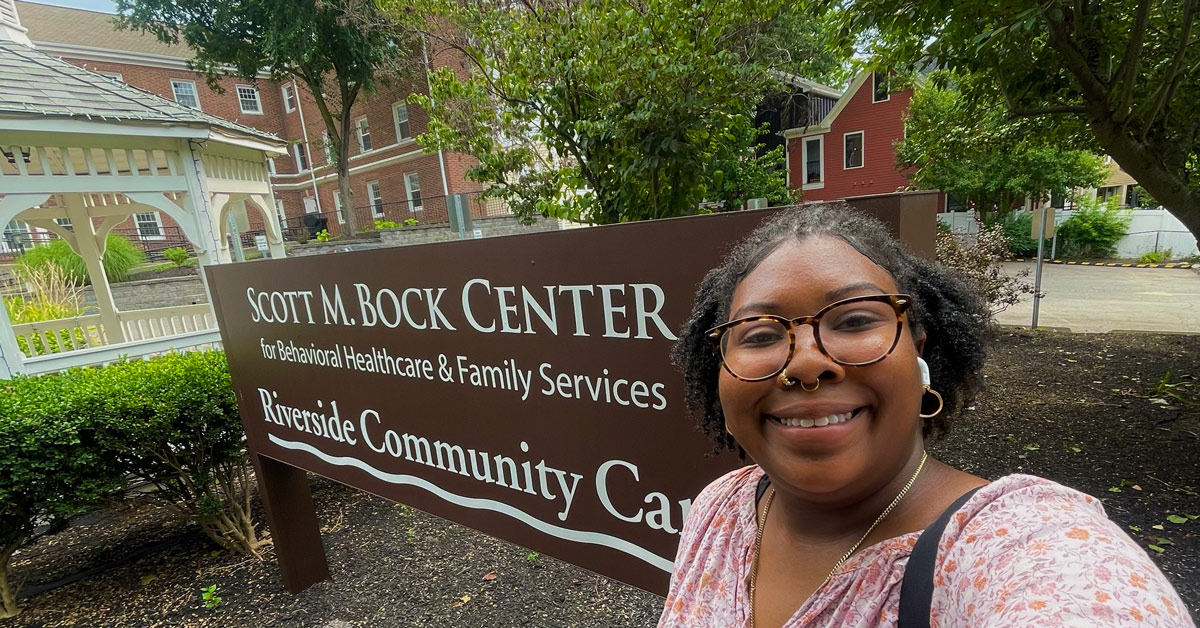 Psychology major T'nysha Peete '25 spent her summer learning how to work with groups in a therapeutic setting as a Wheaton funded intern at Riverside Community Care in Somerville, Mass.
The nonprofit organization serves more than 40,000 people a year in the state, offering a wide range of mental health care, developmental and brain injury services, early childhood and youth programs and more.
"I initially was interested in Riverside because I was unsure of what I wanted to do for a career. Mental health counseling was one of the things I was considering, so I thought this experience would help me decide if this is a field I would like to pursue," said Peete. "The three-month internship experience helped me gain a better understanding of my career goals."
Peete's responsibilities included planning and co-facilitating two to three groups each day, completing clinical progress notes and documentation; attending staff meetings, clinical rounds and case conceptions, and building relations with youths and families.
"My favorite moments involved building rapport with the youth. During the first week of my internship, they taught me how to play Skip-Bo [a competitive card game]. This was an initiation of sorts and I became a pretty good player by the end of my time," she said. "I also enjoyed going to clinical rounds and case conceptualization meetings. This helped me to gain a better understanding of the youths' diagnoses and how the team and I could best support them."
On campus, Peete is the president of First Generation House, co-president of QTPOC and a Balfour-Hood Campus Center manager. The leadership roles have helped her build strong communications skills and given her experience with planning programs for groups, which contributed to her successful summer internship, she said.