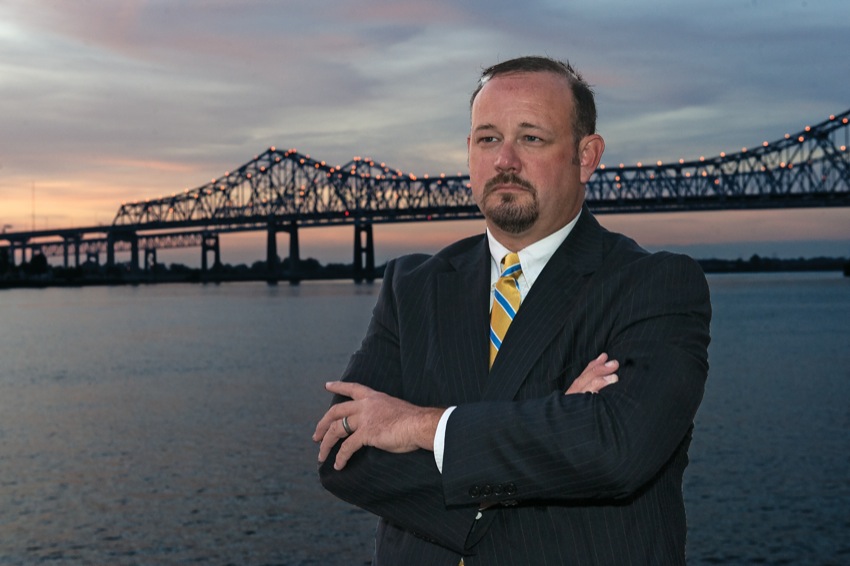 One hundred and ninety-three people were murdered in New Orleans in 2012, and none shook the city to its core more than the tragic slaying of Briana Allen.
On a warm and clear May afternoon, the 5-year-old girl was shot twice in the stomach by an AK-47 on the front porch of her grandmother's home in Central City while attending the birthday party of her 10-year-old cousin, who was also shot in the melee but survived. All told that day, two were killed and three were injured in the hail of crossfire in a fight between rival street gangs.
"The city was all up in arms, and rightfully so," Henry "Hank" Meyer '94 recalled. "When a five-year-old girl gets slaughtered by an assault rifle, enough is enough."
Meyer spends his days—and often nights—trying to keep horrors like this from happening.
He is a senior special agent with the U.S. Department of Justice in the Bureau of Alcohol, Tobacco, Firearms and Explosives (ATF) and an investigator with the Multi-Agency Gang Unit (MAG), which combines the resources of the ATF, Drug Enforcement Administration, U.S. Marshals Service and the New Orleans Police Department. The gang unit was created in response to the murder of Allen and encompasses an unprecedented collaboration between local and federal law enforcement officials and prosecutors targeting violent crime and gang activity in the city.
Meyer, who majored in sociology at Wheaton, also has a law degree from Northeastern University and is a tactical paramedic. His combination of training and understanding of sociology and human nature make him a multifaceted crime fighter capable of protecting lives on many levels.
Each day he relies on all of his skills as he goes about the business of investigating large-scale criminal organizations, leading advanced federal firearms and narcotics trafficking investigations, and investigating violent inner-city gangs and related criminal activity.
"The murder of Briana Allen was a tipping point," Meyer said during a June 2015 interview. "It changed the way the city attacked crime. Now, we're all working as one team." He, along with the MAG unit, spent three years working the crimes related to the case.
"It has made a difference, no doubt—especially to that one neighborhood," he said, adding that earlier in the day he had sat in federal court and watched one of the last defendants, Allen's own father (one of the dozens in this case), get sentenced to a term of life imprisonment on federal drug conspiracy charges.
Since Allen's death and the creation of the MAG unit, the number of murders has fallen precipitously in New Orleans, with 2014 having the lowest number of homicides in 30 years, according to data from the New Orleans Police Department.
Haunted and driven
Sitting inside CC's Coffee House along Esplanade Avenue on a bright summer's day—only a few miles from Central City, where Allen was killed—Meyer sipped coffee and talked about how he is still haunted by the little girl's murder.
"My older son had just been born, and I couldn't imagine such a tragic and senseless loss," said the father of two, shaking his head as his voice trailed off.
He devoted three years of his life to conducting surveillance and interrogations, working almost 24/7 gathering tips from confidential informants, running down leads, serving search warrants and making numerous arrests to bring one of the involved gangs—the Young Melph Mafia—to justice.
"He really took it to heart," said Sgt. David Barnes, a New Orleans Police Department detective who worked the Allen case with Meyer for two years. "You would have thought that he raised that little girl."
Sharp, intense and animated, with a wicked, wry sense of humor, Meyer's personality is shaped by being immersed in the violent underworld of New Orleans. However, the life hasn't hardened him. He is able to connect so intently that the work becomes personal, yet he is also able to let go each night as he drives home across Lake Pontchartrain to his family.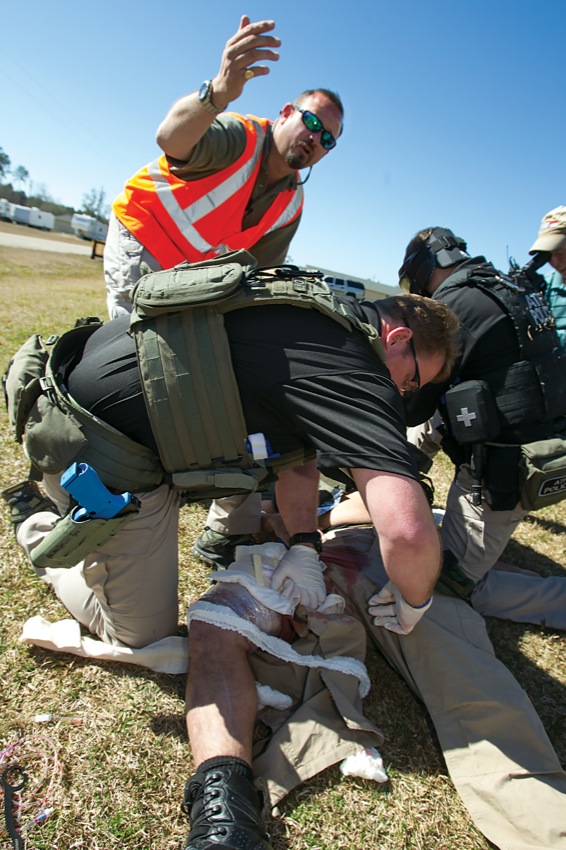 Rather than a rough-and-tumble approach to law enforcement, Meyer said he believes in a more cerebral approach to policing, which was influenced by his time at Wheaton and his liberal arts education.
"Your best weapon in law enforcement is the pen and the spoken word," he said. "I studied the science of people, and that's what I work in. My job is not only to put you in jail but also to find what resources I can to help you."
During his time at Wheaton, in group discussions around coeducation, he learned from Professor Emeritus of Psychology Derek Price to "think before you speak and to always be a gentleman," which still comes in handy, Meyer said. "If you sit back, rather than respond emotionally, and process the experience, decision, dilemma, event—look at it from multiple perspectives—then you make a decision that is well-reasoned."
Meyer didn't come from a law enforcement background—the common path into the profession. His father worked as a real estate broker, while his mother was a self-made entrepreneur while raising two boys. Other family members are in banking, insurance and pharmaceutical sales. "I came from a very white-collar family," he said.
He grew up just outside New York City in Fairfield County, Conn., and went to boarding schools as a kid. Being "force-fed coats and ties since the fifth grade," as he put it, made him an unlikely candidate for his career path. "Boarding schools tend to be breeding grounds for future CEOs, lawyers and doctors, not for people heading into public service."
While they didn't understand his attraction to public service, he said his parents never opposed his path into law enforcement. "They were never against it, but they often said, 'When are you going to get a real job?'" he said. When was he going to be a partner in a law firm? they'd ask.
But Meyer had been attracted to community service for a long time, even before attending Wheaton. At 17, he got certified as an emergency medical technician. He also trained to be a firefighter while in high school.
"Both in prep school and at Wheaton you were encouraged to be involved in community service. You were encouraged to go out and find something that gave back to the community. They both gave me the paths to pursue my interest in community service."
Meyer gets satisfaction out of helping others, particularly in high-stress situations. He said he has helped confidential informants who were addicted to heroin get clean, and used his law degree to help clients who otherwise couldn't afford legal services.
"You do something good, it's going to come back to you," he said. "It's so much better to serve than to be served."
Answering a calling
Because of his experience as an EMT in high school, when Meyer began at Wheaton he planned on becoming a doctor—until he encountered the challenge of "Organic Chemistry."
"I couldn't pass it. It was just too hard, and my brain didn't think that way," he admitted. He found his ultimate calling elsewhere with law enforcement.
Meyer said his path into law enforcement began as a lark. A friend told him that the police department in nearby Attleboro, Mass., was hiring reserve police officers.
"I went and applied," he recalled with a shrug, not believing that he would ever get on the force. "I think it was the adrenaline that drew me. Crisis and chaos are where I work best."
Shortly after, the then 19-year-old full-time student got a call notifying him that he had indeed been selected to attend the reserve officer police academy. The police department worked around Meyer's schedule and sent him to the police academy at night. He spent his sophomore year going through the academy, and at the age of 20, shortly before his 21st birthday, he was sworn in as a police officer.
With his new job as a police officer, Meyer changed his major to sociology, focusing on the criminal justice-type courses that were offered at Wheaton.
The dichotomy of studying sociology in the classroom and doing police work gave Meyer the perfect balance of academic and experiential learning for which he yearned. "I was taking the macro perspective learning approach at Wheaton, but also getting the micro real and raw world experience of the streets simultaneously."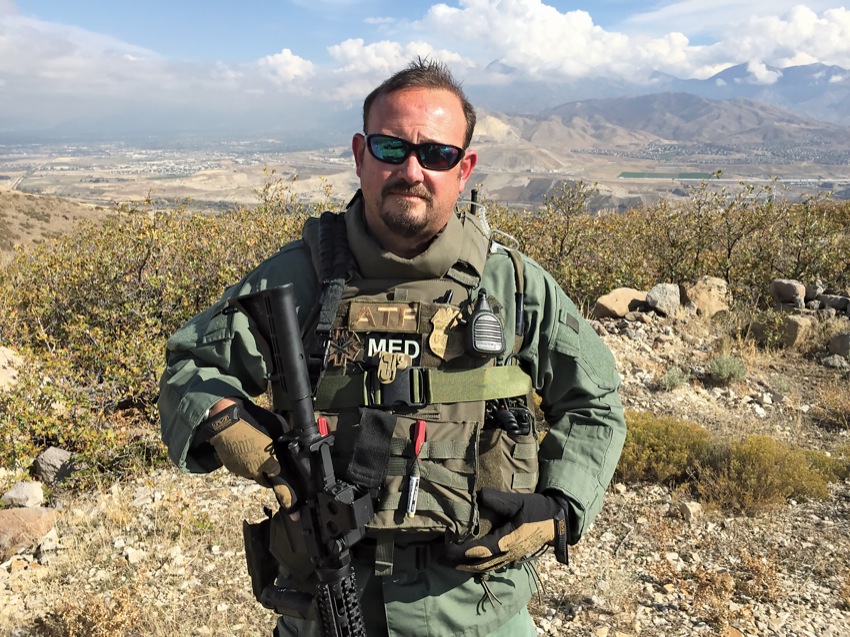 He said he was able to balance being a full-time student and a police officer—often on little sleep—by staying disciplined, focusing on his studies and shying away from the traditional distractions.
"If you want something, you do it, and I wanted this."
Dan Golden, a former dean at the Filene Center who is now a life-planning associate at Vistamar School in California, recalls that Meyer was always in some kind of uniform on campus at Wheaton—from his auxiliary police outfit to his fire-and-rescue garb.
"That made it easy to spot him in the Balfour-Hood atrium,'' said Golden, "though I'd always hear him before I'd see him anyway. Hank was a favorite of mine, and he never let me forget that I'd called him my 'diamond in the rough' for his deeper and more perceptive qualities tucked under his boisterous facade. As he progressed in his career, he'd often remind me, 'Hey, not so bad for a diamond in the rough, huh?'"
Meyer recalled that Golden was his sounding board. "He taught me so much. He stressed integrating education with real-world experience to prepare for life after college, and to never stop learning and seeking knowledge. That was essential for getting me to the ATF."
Multifaceted problem solving
It would take years and multiple applications to get in, but eventually Meyer was accepted into the exclusive federal law enforcement agency that has fewer than 2,500 agents nationwide. He began working for ATF in August 1999.
Detective Barnes, who worked the Young Melph Mafia case with Meyer, said his colleague's law background, his diverse knowledge and his passion for law enforcement make him "extremely effective" as an investigator. "He sees the whole investigation, from all angles," Barnes said. "It makes his cases airtight."
Also, noted Barnes, "He doesn't just want to put the bad guy away; he wants to make the city a better place."
In addition to knowing the law from multiple angles, Meyer employs technology and research to conduct intelligence-driven investigations that involve GIS mapping, studying the history of shootings, arrests and murders in the area, and looking at crime patterns and ballistics.
"We are using the same [racketeering and conspiracy] laws that are used against the Mafia and applying those laws and criminal statutes to street gangs because they become criminal enterprises much like a Mafia," said Meyer.
When Meyer graduated from the ATF Academy, where he was class president, he was initially assigned to the Syracuse Field Office. There he honed his skills working an array of criminal investigations that fall within broad federal jurisdiction. Several years later, he was accepted into the coveted Technical Operations Branch, where he concentrated on providing high-level electronic surveillance support to high-profile criminal investigations all over the country.
"I was the guy who dressed up in the middle of the night, stole your car with a federal court order, slapped a tracker on it, and then dumped it so that it could be found and you could be followed. I was the man who dressed up like a power company worker and climbed a utility pole to put a surveillance camera in place."
As one of his collateral responsibilities, Meyer is assigned as a tactical paramedic with the elite ATF Special Response Team. His mission is to provide the most advanced medical care in highly stressful and often austere conditions.
"My work as a tactical paramedic has enabled me to train with some of the most elite military and civilian medics our nation has today," he said. "Emergency medicine has always been one of my passions. There's a feeling of satisfaction comforting and helping others. To be able to bring emergency medicine to the field, and to be able to help somebody, that's a gift. And there's that emotional moment in the back of an ambulance where that person gets to thank you."
Whether practicing law—which he still does with pro bono work for indigent clients—pursuing gang members or acting as a tactical paramedic, Meyer credits his Wheaton liberal arts education for making this career path possible.
"Plato once said the ideal century is one that is well-educated, physically fit and has an appreciation for the arts. That's something I learned at Wheaton, and it still applies to my daily life and my work."
Photos by Kirk Clarke; and  Scott Threlkeld / Advocate Staff
Michael Luke is a freelance writer and an adjunct professor in the English Department at Tulane University in New Orleans.