Supporting women in STEM fields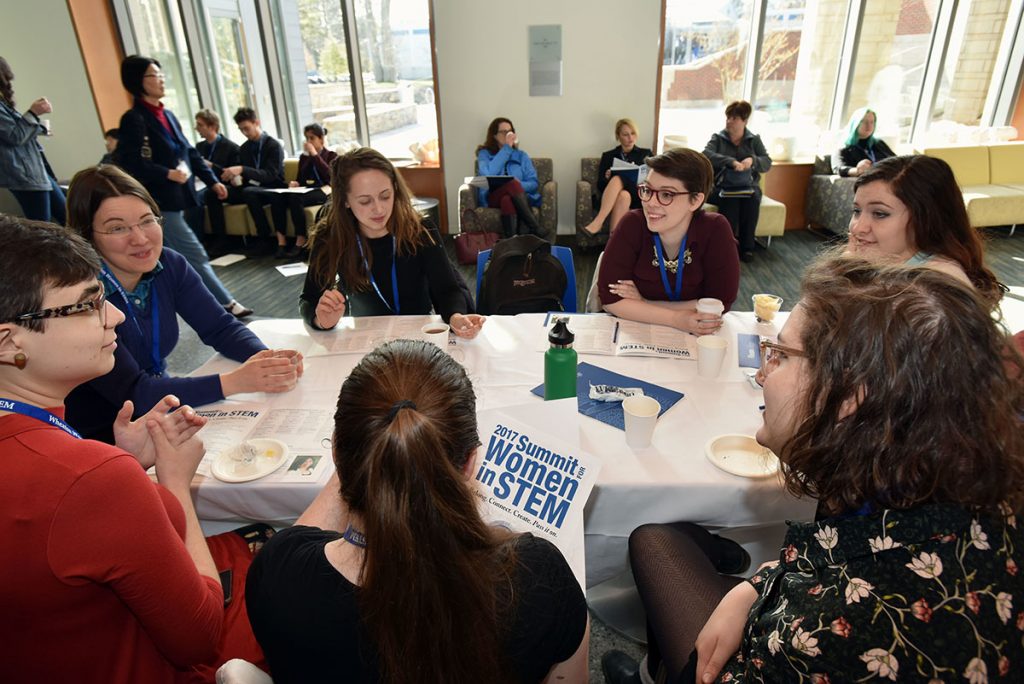 Daylong summit highlights accomplishments of women in science, math
More than 200 women pursuing careers in science, technology, engineering and mathematics will attend the second Wheaton Summit for Women in STEM on March 24, to network, share their research and discuss the challenges and opportunities for women in their fields.
Launched last year by Associate Professor of Mathematics Rachelle DeCoste and Assistant Professor of Biology Laura Ekstrom, the one-day summit aims to inspire and support women in STEM careers at a time when they represent less than a quarter of professionals in those fields. More than 50 colleges, universities and companies will be represented at this year's event.
The 2018 program is being sponsored by Alnylam Pharmaceuticals, Tufts Health Plan and Higher Education Resource Services and will feature a keynote address by Daniela Rus, the first woman director of the Computer Science and Artificial Intelligence Laboratory (CSAIL) at MIT. Rus will receive Wheaton's second Woman in STEM Award.
Rus is a 2002 MacArthur Fellow, among many other accomplishments, Ekstrom said. Her CSAIL lab is involved in numerous outreach programs, including supplying students around the world with educational laptops designed for use in areas with limited electricity. They also have created a computer literacy program for Tibetan refugees in India and regularly reach out to high school students to get them involved in robotics from a young age, part of the lab's focus on social as well as technological issues.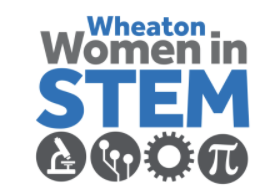 "Our goal with the Woman in STEM Award is to find not only an accomplished woman in STEM, but also find someone who is using her accomplishments to advance the greater good—someone the students can see as an inspiration, and as a real person," DeCoste said.
Also to be honored at the event is Maryam Mirzakhani, the first and only woman to receive a Fields Medal—the highest honor for a mathematician. Mirzakhani died of breast cancer in July 2017 at the age of 40.
With the tribute to Mirzakhani, DeCoste and Ekstrom said they are recognizing that even in 2018 women are making headway for the first time in a variety of STEM fields.
"Though it's not explicit, our theme with this year's event is 'courage'—to lead, to do what you want to do—and we felt like Maryam was a great example of someone who certainly would have had to push through a lot of barriers in order to get where she was," Ekstrom said.
One of the day's sessions will focus on the theme of "Using Your Courage," providing opportunities for small-group discussion around what courage means for women in STEM overall and in specific disciplines.
The program also includes research talks by 25 undergraduates, hands-on STEM workshops led by industry professionals and a plenary and panel discussion on "impostor syndrome."
"Impostor syndrome is generally the feeling that you're a fraud—that you don't deserve to be where you are, despite your many credentials—and at any moment someone's going to figure it out," Ekstrom said. "Talking with our colleagues and friends, we hear this a lot, especially among women. We thought this would be a nice opportunity to let students who may already be starting to feel this way see that women who are extremely successful have also gone through it—maybe still feel it—and to give them advice on how to battle it or harness the energy from it."
DeCoste said the goal of this session, as well as the whole summit, is to encourage young women to push through these struggles and to pursue their interests and career aspirations.
"We want women to persist in STEM long term. We don't want people to be dropping out of STEM fields because they feel like they don't belong—because a lot of us have felt that way," DeCoste said. "So we thought this was an important conversation, to recognize that imposter syndrome is out there and to think about how we can spin it into a positive."